Midas partners with Diffusion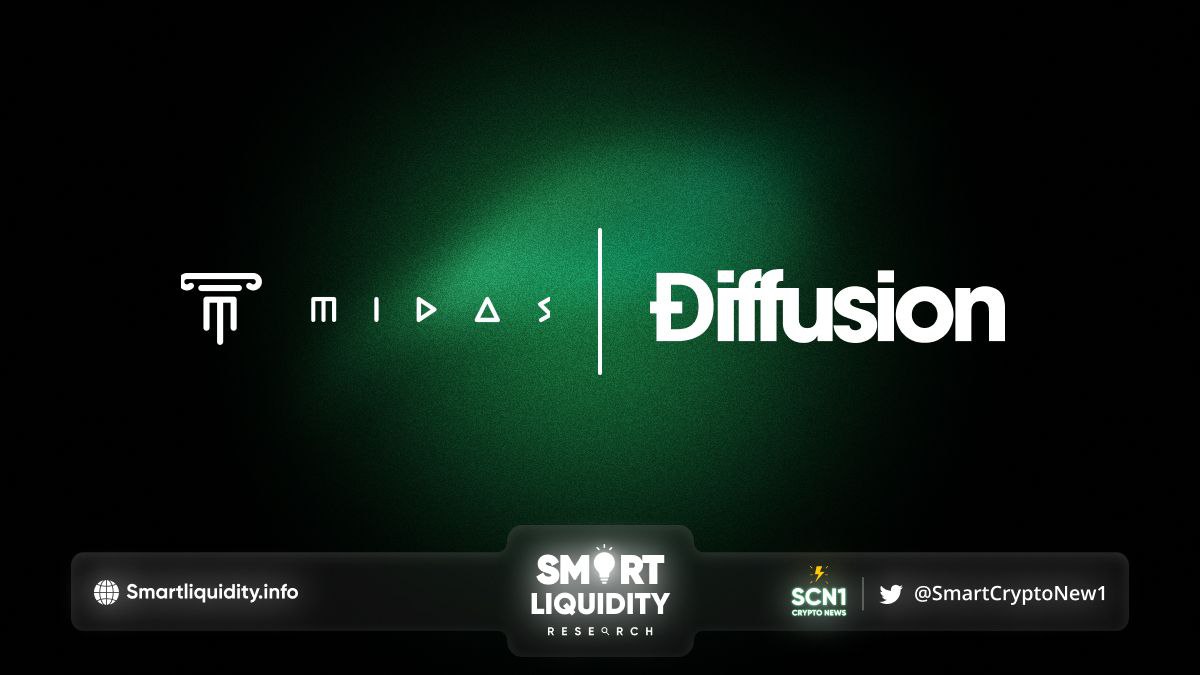 Midas partners with Diffusion. Users will be able to leverage various LP tokens to collateralize their positions. Enable various strategies and make the most of their assets. Users will also be able to borrow USDC and WEVMOS from the pool, enabling them to participate in DeFi with their LP tokens while their original assets are still earning rewards.
Diffusion is an Automated Market Maker protocol and liquidity pool designed for efficient trading between crypto-assets. Diffusion is built on Evmos — an EVM on Cosmos, which was recently integrated into Midas Capital. The Diffusion pool will be the first pool on Midas Capital in the Evmos ecosystem, with more to follow.
Diffusion and Midas have teamed up to incentivize the pool to source the initial liquidity. Certain deposits in the pool will be incentivized with DIFF rewards.
Additional Yield-Generating Opportunities With ERC-4626
Midas pools offer novel yield-generating opportunities for users to make the most of their assets. With the ERC-4626 tokenized vault standard, Midas enables seamless integration for our partners to bring additional opportunities to users. In the DIffusion pool, users can collateralize a variety of LP tokens in the pool to borrow other assets and enable strategies.
Moreover, once a user deposits the supported LP tokens into the pool, Midas automatically redeposits these tokens into respective Diffusion farms for additional rewards. Therefore, users can access the liquidity from their LP position to participate in additional opportunities even when using the position as collateral in a money market.
ABOUT Diffusion
Diffusion is an Automated Market Maker protocol and liquidity pool on Evmos. It is a Uniswap v2 fork and one of the first AMMs on Evmos. To provide a decentralized market and trading experience, the liquidity providers on the platform receive revenue from the fee generated by the trading activity on Diffusion. The platform aims to help build the most secure and decentralized way to unlock interoperability across multiple chains.
ABOUT Midas Capital
Midas Capital is bringing isolated and customizable money markets to EVM-compatible blockchains. Enabling users, DAOs, and protocols to create customized and isolated pools for lending and borrowing any asset, Midas is building a cross-chain ecosystem that democratizes money markets. Pool creators have the flexibility to modify pool parameters (interest rate curves, oracles, collateral factors, pool fees, etc.) according to their risk appetite. With isolated pools, Midas offers stellar features for large-scale institutions, protocols, and traditional investors.
RESOURCES