Velas and Occam DAO Collaboration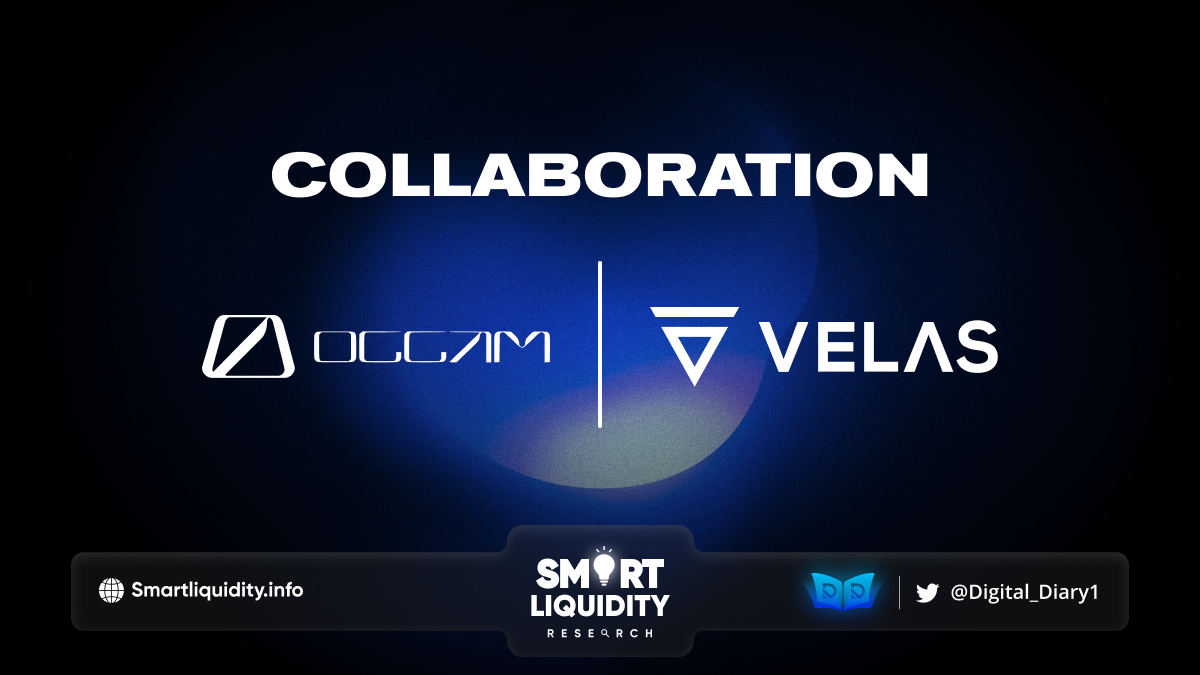 Velas is thrilled to announce its collaboration with Occam DAO, they will work together to improve the incubation processes for projects based on the Velas blockchain.
This strategic partnership will significantly expand the Velas ecosystem by attracting and developing emerging projects and promising startups.
What Is Occam?
OccamDAO is an interchain DAO-governed incubator leveraging their community and expertise to build, shape and improve DeFi ecosystems of a number of emerging and established L1 networks (Cardano, Algorand, NEAR, Velas, Humanode and others).
The Occam DAO Incubator supports projects at various stages of development by deploying its extensive network and also taking them from concept formulation to a funding round led by established VCs, down to IDO launch and beyond.
Occam has three main components:
OccamRazer – a next-generation protocol developed for multi-chain decentralized fundraising;
OccamX – The leading DEX on Milkomeda C1, and its primary liquidity engine. Running as a separate and distinct DAO, OccamX provides world-class trading for Cardano and Milkomeda users with access to strong trading options and multi-chain tokens;
OccamDAO – overarching incubation, community and governance layer. The Occam DAO provides early stage projects with the assistance they require to succeed, in all possible forms.
Why Occam?
Occam is an interchain DAO-governed incubator leveraging its community and expertise to build, shape and improve DeFi ecosystems. At the same time, Occam acts as the missing link in the ideal picture of this blockchain branch, as it was created with the understanding that hundreds of blockchains, thousands of protocols, and millions of users need a truly reliable and efficient DeFi infrastructure.
Changes
Velas is going to use Occam DAO's incubation and launch facilities to grow its ecosystem and projects launched on it. What does this mean for the Velas community? First of all, Occam will assist in the development of projects that are either being built on Velas or are going through a grant program and plan to use this blockchain as a basis. In particular, it will help Velas improve incubation processes. By attracting and also supporting projects through consideration, diligence, strategic consulting, launch, and more.
The Occam DAO can also help with everything from technology consulting, tokenomics, PR, marketing, and community building to secondary market launches, network sharing, and so on. And finally, it will introduce Velas users to its community and DAO Ambassadors. Who can actively help with their expertise, social media engagement, content creation, and also other tasks.
All of these partnership benefits are perfectly summed up in a quote:
"We're excited to form a strategic partnership with the Velas team, deploying our incubation services to the projects that are and will be launched on the network. Together we can help expand the Velas ecosystem and DeFi as a whole with quality projects."
Conclusion
Combining the functionalities and communities of Velas and the OccamDAO brings many new benefits to the teams of blockchain projects. And also opens up more ambitious prospects for their development. They hope that in the near future, members of the Velas community will be able to experience all the benefits of this partnership in practice.
About Occam DAO
Occam is a leading DAO-governed incubator augmented with a suit of DeFi products. Their focus is interchain DeFi with a special focus on Cardano and also Milkomeda.
About Velas
Velas is the world's fastest EVM blockchain and also open-source platform for decentralized projects and applications, processing up to 75,000 transactions per second with instant finality, extremely low fees and Solidity support.
SOURCE: VELAS BLOG