Avocado DAO Partnership with Kingdom Story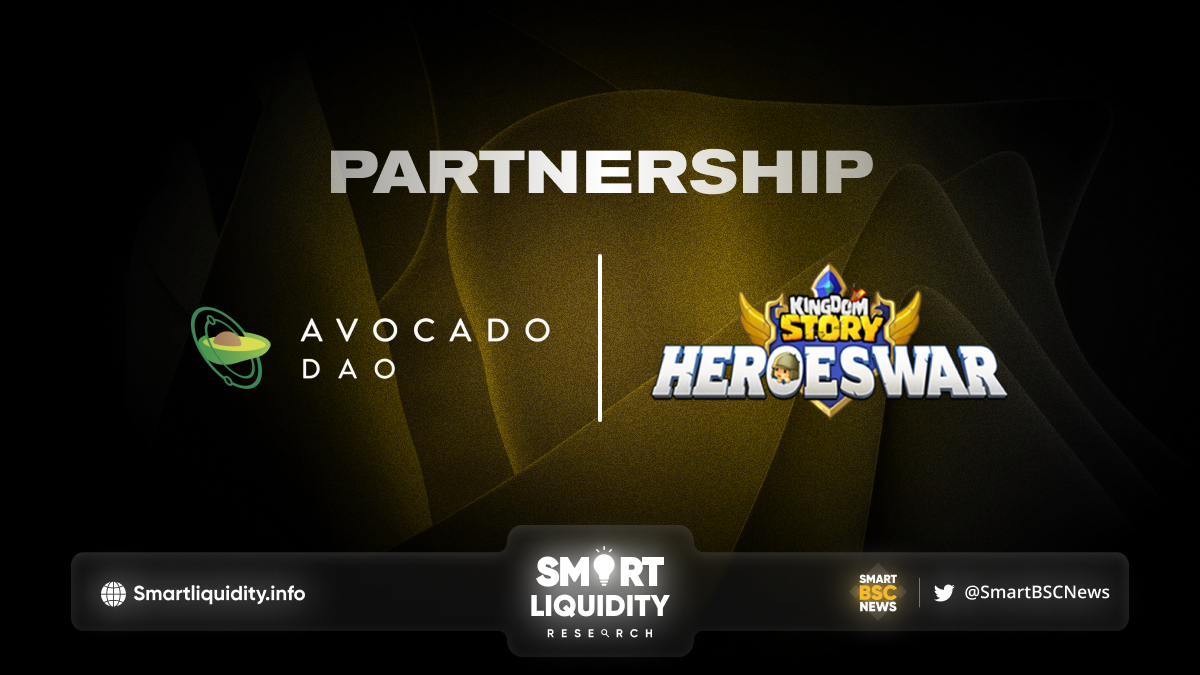 Avocado DAO Partnership with Kingdom Story – Heroes War, an RPG game based on the Three Kingdoms and has SNS elements.
Designed with an innovative player-driven utility economy powered by NFT ownership, Kingdom Story: Heroes War is set to revolutionize the web3 gaming landscape by focusing on creating an immersive fun-to-play game with a player-owned economy enabled by blockchain technology. As Avocado DAO announced its Partnership with Kingdom Story.
What is Kingdom story: Heroes War?
In the tale of a nation in turmoil, full of betrayal, love, loyalty, and courage set 400 years ago, the once peaceful empire became divided at the hands of a king misguided by the evil and powerful Palace Eunuchs, thus splitting the land into three Kingdoms. During these hard times, a rebellion formed, gaining popularity and amassing volunteers on its way, the fighters became known as the Yellow Turbans — And so, the Kingdom Story: Heroes War begins. Each player in the game is a General of the Yellow Turban Rebellion, building an army to fight for their land, people, and freedom.
Kingdom Story's gaming NFTs
Players can collect and develop more than 300 Generals from the Three Kingdoms lore, minting them into NFTs to build a deck to take into battle. A battle deck contains six Generals. By combining different traits, such as nations and classes, players can unlock special effects and conquer stronger forces than their own.
Tokenomics
While Kingdom Story is free to play, it does have a governance token. Dia ($KID) is the native game token enabling the game to become part of the blockchain ecosystem. It can be used in-game in a variety of ways, such as gaining access to NFTs or token rewards, staking, or participating in the DAO's governance.
­
About Avocado DAO
A collection of contributors that believe in the benefits of blockchain technologies and the metaverse. To advance those benefits, the Avocado DAO intends to undertake and facilitate a range of activities that initially will enrich the ecosystem of blockchain games as well as provide yield farming and content creation opportunities to their members.
­
About Kingdom Story – Heroes War
A Web3 Collecting RPGbased on "Kingdom Story" box office hit prove by the global 5million users. Kingdom Story is an RPG game based on the Three Kingdoms and has SNS elements. Therefore, it also contains content from business simulations that manage the territory along with the growth character contents.
­