Skale is Launching ZK Initiative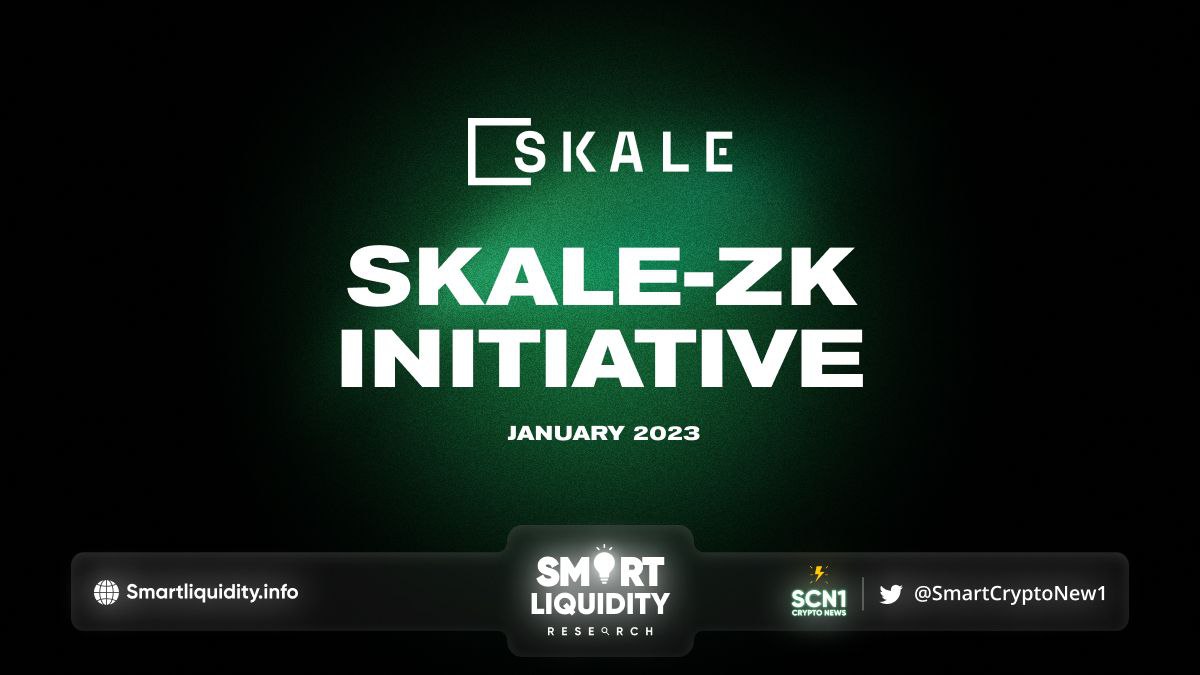 Skale is launching ZK Initiative. ‍SKALE's Developer Community agrees to commence the process to integrate ZK into the SKALEverse Ecosystem. A growing chorus of developer community members has been pushing for the option to use Zero Knowledge Proofs within the SKALEverse.
ZK's growing popularity each month shows the technology has a lot of promise. The challenge however has been delivering ZK without latency, high costs, or centralization.‍
These obstacles are the reason there still is no high-performing end-to-end ZK solution implemented in a live environment. Though there are partial approaches such as validiums, the platform has yet to see the promise of ZK delivered.
SKALE's Universe of blockchains has been soaring since the launch of SKALE V2 earlier this year. Over 30 Million Transactions have been processed since June on SKALE's blockchain across 18 blockchains Not only that, they're nearing ½ a billion dollars in gas fees that SKALE users have saved. SKALE now sits squarely in the top 10 blockchains by application transaction volume.
Already, SKALE has a powerful offering. There is no other blockchain that can provide sustainably low fees to applications and zero gas fees to end users.
In an effort to continue the pace of innovation and cover even more use cases, SKALE has launched an initiative to integrate ZK as a configurable option for all developers deploying on the SKALE Network.
 "SKALE's community of developers is incredibly involved, so when they pointed out an opportunity to broaden SKALE's offerings in response to a call within the greater Ethereum community, we knew what we had to do. It's really an opportunity to grab even more market share by giving developers the flexibility to use SKALE's app-specific Chains AND ZK technology. We also see a way to use ZK within the SKALEverse in a manner that solves for the current issues around costs, latency, and centralization plagued by current ZK offerings."— Jack O'Holleran, SKALE Labs CEO
ZK POTENTIAL
ZK has the potential to make SKALE an even stronger offering to the Ethereum community. Plus, given SKALE's track record of delivering incredibly complex technologies, the team is in a position to deliver a real working solution quickly.
"ZK will very likely play a huge role in the future of a decentralized Internet, and it's exciting to see how SKALE will leverage it to make their many chain solutions even more secure," — Topper Bowers, founder of Quorum Control the gaming company behind Crypto Colosseum and Delph's Table.
ABOUT SKALE Network
SKALE Network gives developers the ability to easily provision highly configurable fully decentralized chains that are Ethereum native. SKALE chains can execute sub-second block times and run full-state smart contracts in addition to on-chain file storage and machine learning in EVM.
RESOURCES