Block Academy Partnership with UKIYO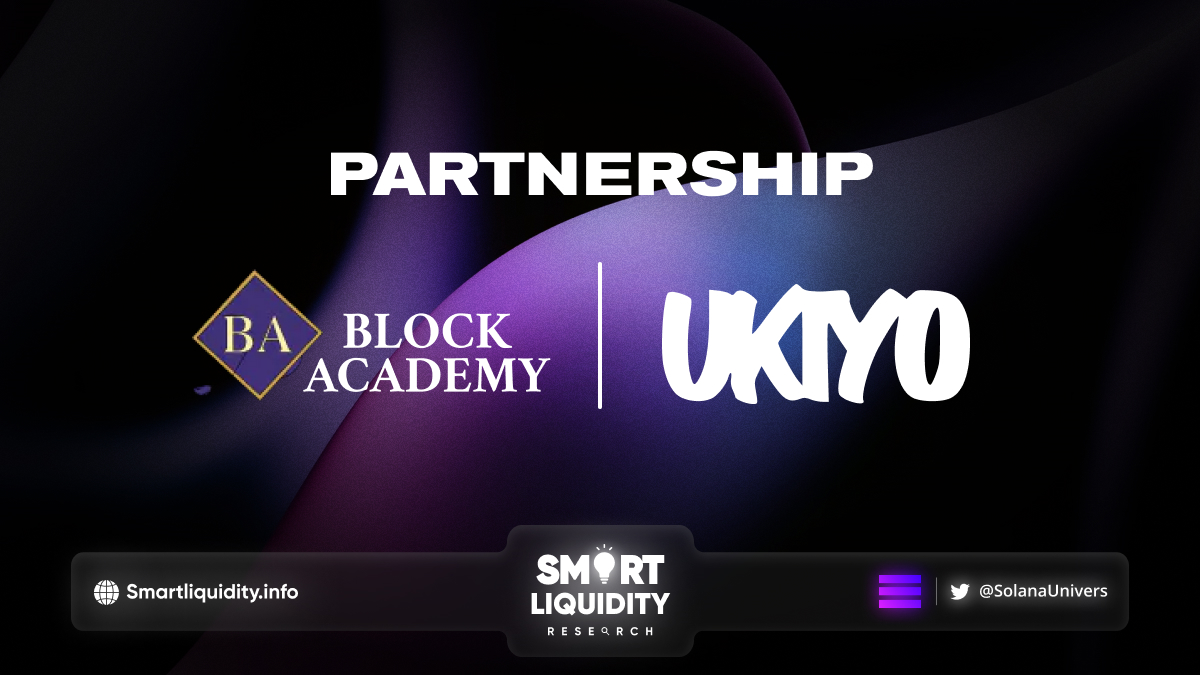 Block Academy, which is launching on Solana, is assisting novice traders in significantly increasing their profits through education, announced its partnership with UKIYO, a full-scale B2B creative studio, and SaaS company.
Block Academy partnership with UKIYO will exclusively review their utility on its platform.
How does Block Academy function?
Users sign up for the Block Academy e-learning platform to gain access to a wide range of trading resources. NFT trading, analysis, leverage trading, and other topics will be covered. Beginner courses are provided at no cost! Other courses are fee-based.
Their goal is to assist new traders in significantly increasing their monthly income. To educate investors on topics that interest them. To broaden investors' knowledge and skill set.
What exactly is Ukiyo?
UKIYO is a global community of individuals who have come together to express themselves through creativity, culture, music, photography, and travel.
UKIYAN's should not be labeled or classified. This lifestyle, which allows people to move between stereotypical societal labels, allows them to balance their interests by surrounding themselves with different people, remaining intrigued and constantly learning.
They embody and represent downtown culture. Instead of conforming to societal norms, they pursue their passions and create dreams.
The UKIYO mission is to inspire a movement of positivity and inclusion by combining style and functionality.
The Vision for 2023
Their goal for 2023 is to grow Ukiyo and Matuki Labs into global brands in both Web 2.0 and 3.0.
The following will serve as a road map for our quest for global brand recognition.
You will find team lead initiatives as well as ways to become more involved in our community's success listed below. You will also find our revenue-growth objectives and future plans. We've identified several areas where we'll be focusing our efforts.
Multi-media strategy to increase exposure for our brand, services, and NFT community.
About Block Academy 
Block Academy University is a premier Web3.0 trading Academy, which is launching on Solana, assisting novice traders in significantly increasing their profits through education
About Ukiyo
Ukiyo is a full-service B2B creative studio and SaaS provider. It's more than a brand; it's a life style.
SOURCE
Announcing our third partnership! 🧨

Block Academy x @UkiyoNFT_

We will be reviewing their utility exclusively on our platform 🖼️

More partnerships to come 🗣️ pic.twitter.com/scZj56vcJN

— Block Academy (@BlockAcademyNFT) January 3, 2023