CRIPCO Migration to Ethereum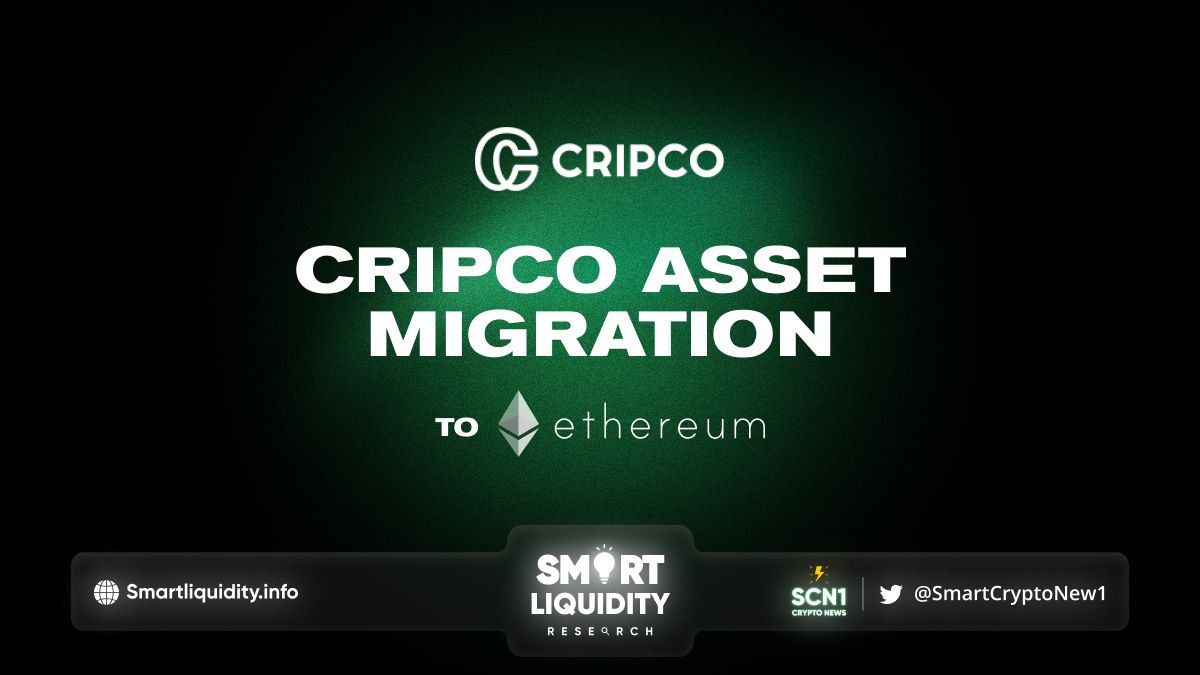 CRIPCO migration to Ethereum announcement is out. CRIPCO has decided to migrate all of its current assets to the Ethereum Chain — all NFTs (OOZ Spaceships, Revealed OOZ, WADE F&F) and the IP3 Token.
The current market situation, the so-called 'Crypto Winter,' has been negatively affecting the overall cryptocurrency market. In order to provide the best response to the given situation — implementing the roadmap without excuses, and operating the ongoing collaboration/partnerships and events, they came to the conclusion that a move in a chain is inevitable.
Being well recognized, Ethereum is the №1 chain in terms of the NFT ecosystem, home to the largest number of NFT enthusiasts, and the clear winner in terms of scalability. CRIPCO had to make this decision to provide stability and credible continuity to its holder community, and also to open flexible collaborative opportunities with major blue-chip projects, which is an ongoing issue.
Migrating Assets (4 classes)
IP3 Token
WADE F&F NFT
OOZ & MATES SPACESHIPS NFT
OOZ & MATES NFT
Migration Chain: Solana → Ethereum
Migration Timeline: Opening the migration URL on January 10
The Migration Process:
Connect your Phantom wallet on the Migration Site
Check the number of your assets to migrate
Connect the MetaMask wallet to receive the assets
Click the 'Proceed to Migration' Button
A pop-up screen that asks for signature to send all NFTs and Token Assets
 Click Send/Sign Button
All assets are sent to CRIPCO's designated wallet
All the sent assets are airdropped to the registered MetaMask wallet address
The migration process only interacts with the CRIPCO official link and the official wallet, giving back and forth-holders' wallet addresses and asset info, so do not send IP3s or NFTs to an individual. Not even the CRIPCO team members.
During the migration period, CRIPCO will be in a 24/7 response mode, ready to provide timely and necessary support. At least someone from the core team, community managers, or the moderators will be on standby.
ABOUT CRIPCO
CRIPCO, the world's first industry-led DAO NFT platform and a hub for IP 3.0, brings industry stakeholders, brands, artists, influencers, platforms, and others together to its ecosystem.CRIPCO presents the philosophy of what it calls IP 3.0, and its two main products: an NFT Marketplace and an NFT Utility Platform.
RESOURCES