OnePlanet Integrated Chainlink VRF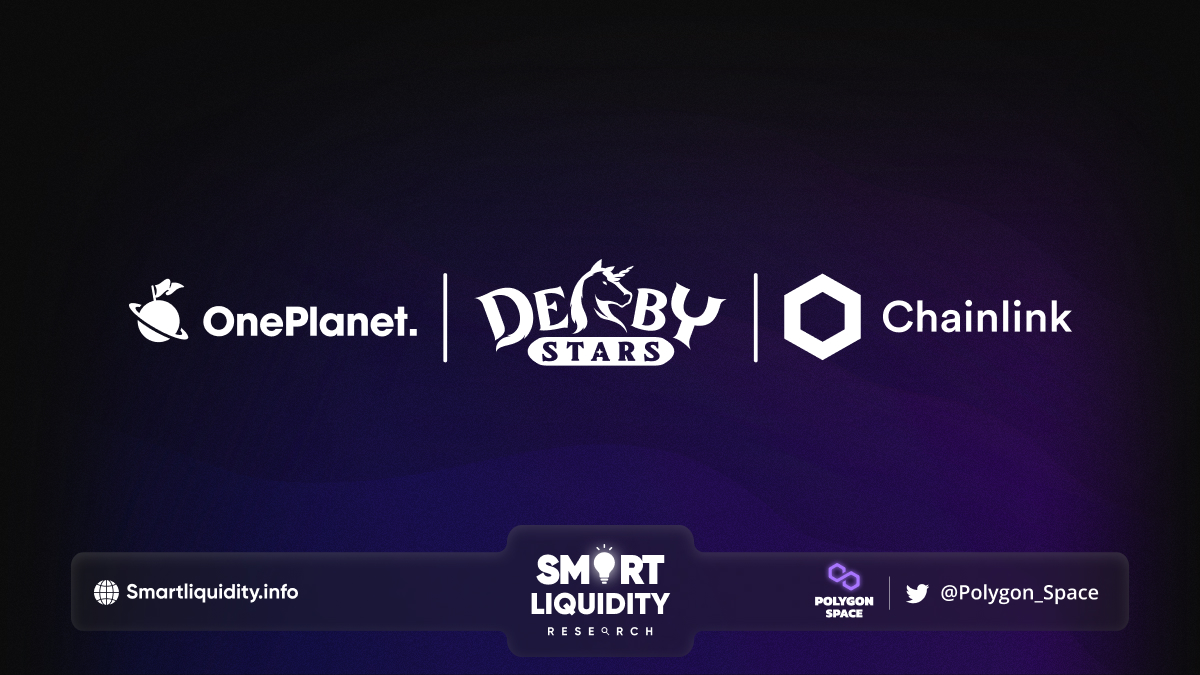 By integrating Chainlink, OnePlanet now has access to a tamper-proof and auditable source of randomness needed to help power Derby Stars' Randombox NFT reveals, which are accessible on OnePlanet's marketplace. Ultimately, this creates a more exciting and transparent user experience, as users can verify that they have an equal chance of minting the rarest NFTs.
OnePlanet is an emerging NFT launchpad and marketplace on Polygon, designed to foster the development of next-gen NFT collections. It offers comprehensive support, including bespoke launchpad services, add-on utilities, and technical assistance, to help accelerate the growth and adoption of NFT collections on its platform.
With support from OnePlanet, Derby Stars launched its 1,000 Randombox NFTs, which featured the following prizes:
1 unique horse NFT
199 rare/common horse NFTs
800 starter pack NFTs
In order to help enable the Randombox reveal mechanism to allocate Derby Stars NFTs in a fair manner, we need access to a secure random number generator (RNG) that any user could independently audit.
After reviewing various solutions, OnePlanet selected Chainlink VRF because it's based on cutting-edge academic research, supported by a time-tested oracle network, and secured through the generation and on-chain verification of cryptographic proofs that prove the integrity of each random number supplied to smart contracts.
"As an NFT launchpad and marketplace, we're excited to be using Chainlink VRF. Users are increasingly demanding proof of randomness and Chainlink VRF is the most reliable, secure, and transparent RNG solution in the industry." — Pryce Cho, CEO of OnePlanet.

"It's easy to see why Chainlink VRF is the industry-standard RNG. With proofs published on-chain, it helps users verify that our Randombox NFT reveal mechanism is underpinned by verifiable randomness." — Sean
Hahm, Founder/CEO of Derby Stars
About Chainlink
Chainlink is the industry-standard Web3 services platform that has enabled trillions of dollars in transaction volume. Chainlink enables developers to build feature-rich Web3 applications with seamless access to real-world data and off-chain computation across any blockchain. And provides global enterprises with a universal gateway to all blockchains.
About OnePlanet
OnePlanet is a leading Polygon NFT marketplace, where holders can define and expand the utility of their NFTs. Starting as a marketplace to trade NFTs, OnePlanet also provides social features to enable meaningful communication between holders and technical infrastructure to accelerate a project's development.
About Derby Stars
Derby Stars is a horse racing metaverse game where players can breed, grow, build, and trade. Built by a team of game veterans, Derby Stars aims to provide a high-quality player experience never seen before in an NFT game.
SOURCE:
https://medium.com/@oneplanet.nft/oneplanet-integrated-chainlink-vrf-to-help-power-derby-stars-randombox-nft-reveals-93e1e64020f