Umi's Friends and Colizeum Collaboration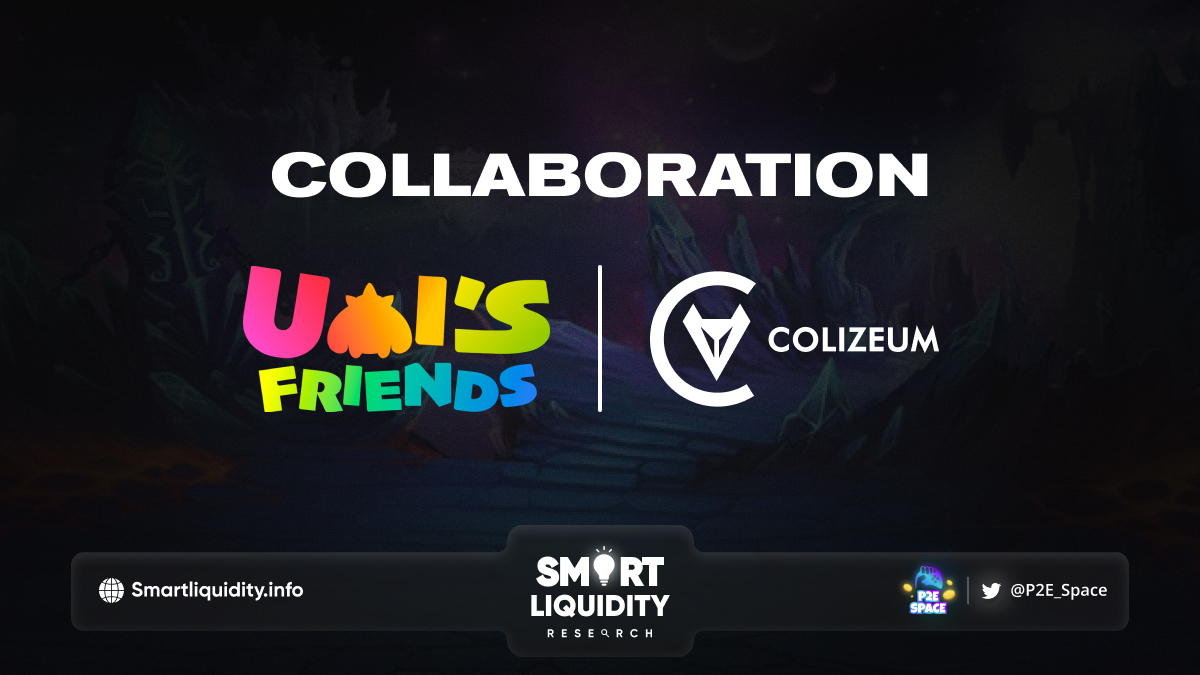 Umi's Friends is excited to announce its collaboration with Colizeum, a leading blockchain game store that is bridging the gap between Web2 and Web3 gaming.
Colizeum provides an innovative solution for implementing a blockchain Play-To-Earn economy into any game, making it easy and fast for developers to offer players the opportunity to earn rewards for their in-game actions.
Future of Gaming
The Play-To-Earn model is the future of gaming, and they are thrilled to be working with Colizeum to bring this innovative approach to more games. This collaboration will allow them to create new and exciting experiences for their players, while also providing them with the opportunity to earn rewards for their dedication and skill.
Umi's Friends is confident that their partnership with Colizeum will help them to create a more engaging and rewarding gaming experience for thier players. And they are excited to see what the future holds for their collaboration.
Colizeum is a unique project that pursues the goal of creating an entirely new way to interact with the blockchain and crypto spaces. By integrating Web3 technology, Colizeum seeks to revolutionize the way users interact with decentralized applications. Colizeum is creating an immersive experience that encourages users to utilize crypto and blockchain technology.
About Umi's Friends
As part of their preparation for the release of our GameFi project, Umi's Friends is diligently working to ensure all technical aspects are properly developed. They have taken the necessary steps to ensure their platform is as secure, reliable, and scalable as possible. Their development team has been hard at work to create a platform that is trustless, decentralized. And can handle large volumes of transactions.
They are incredibly excited about the potential of cryptocurrency and blockchain technology in the future. With the potential of smart contracts, DAOs, and decentralized finance, the possibilities are endless. They believe that these technologies can provide individuals and businesses with greater control over their own data. And finances while providing a more secure and cost-effective platform for making transactions. They are looking forward to continuing to develop their platform. And also, to help shape the future of crypto so that everyone can benefit from its potential.
About Colizeum
Colizeum is a virtual Play to Earn driven environment that, similar to Steam, hosts various games. And other applications, thereby creating the general outline of a user funnel.
SOURCE: MEDIUM