OLA GG Integrates with OasyX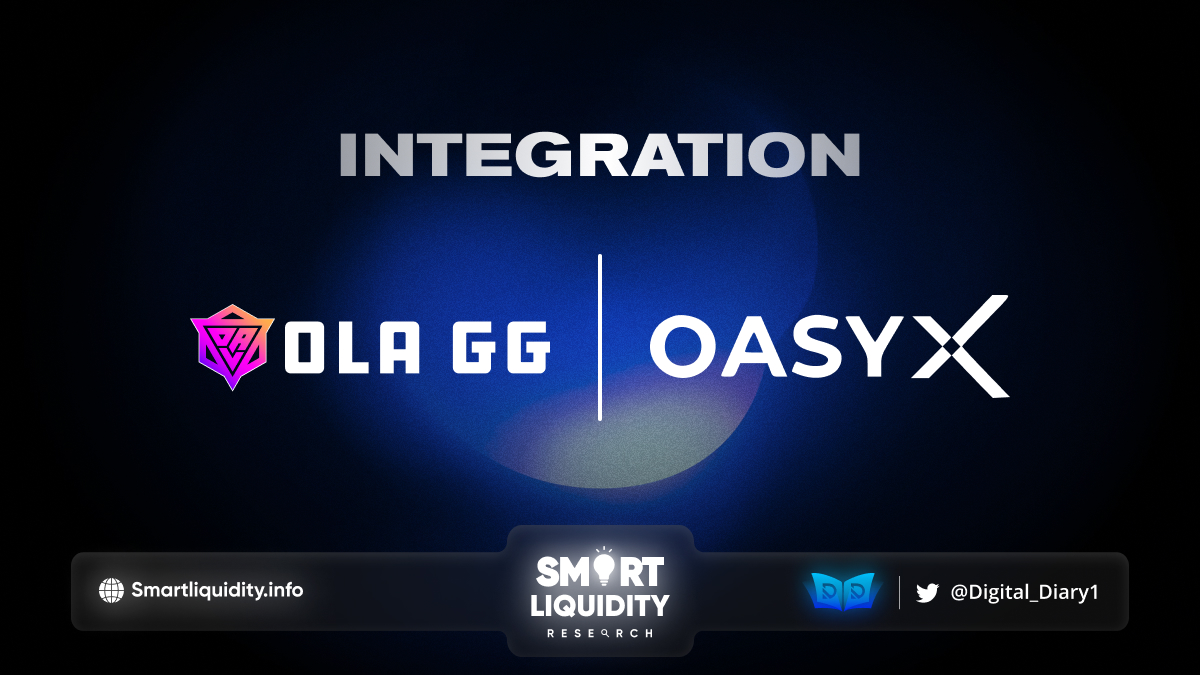 OLA GG is excited to announce its new integration with OasyX, a revolutionary ecosystem designed and developed specifically for gamers based on the Oasys Mainnet.
The Oasys architecture offers a high-speed, gas-free experience that is ideal for developers, gamers, and fans who can participate in an immersive, barrier-free experience.
OASYX Collection
In January 2023, OASYX, the gaming blockchain Genesis NFT project will launch with 10,000 original characters. The PFPs will refer to a universe with aesthetics based on "Cyberpunk" and "Japan".
OASYX's inaugural NFT series is overseen by acclaimed former SEGA producer Yu Suzuki. A renowned video game pioneer best known for developing some of SEGA's best arcade games, including the Virtua Fighter, Virtua Racing, and Shenmue franchises.
Utility
The OASYX NFT comes with many benefits for those who participate in the Collection. All owners will get a pass to the Oasys Gaming Ecosystem with access to over 10 exciting games, in-game benefits, and future collaborations with notable gaming projects as they join the Oasys Gaming Ecosystem.
OLA Community Benefit
They continue to bring the best and most promising Web3 projects to the Hispanic community. As well as they will also have the opportunity to participate in a draw for 100 NFTs. From the Collection that will be raffled among all the members of the community that participate.
OLA members who are part of the OASYX Collection will unlock exclusive benefits such as roles within OASYX. As well as being part of the $1,000,000 $OAS lottery.
To participate
Go to app.olagg.io/quests
Drive to the Mission by OasyX.
Fulfill the mission of following them on Twitter and you are already participating.
We will be announcing Winners on our social media.
About OasyX
OASYX is the first-ever NFT project minted on the eco-friendly gaming blockchain, Oasys' Hub-Layer.
The project aims to create NFTs for the gaming community, making fun, interoperable experiences across games and metaverses build on Oasys.
About OLA GG
OLA GG is the building the largest and most engaged Hispanic Blockchain Gaming community. By leveraging best in class Web3 products and Education.
SOURCE: MEDIUM