zkBob Integrates LI.FI's Widget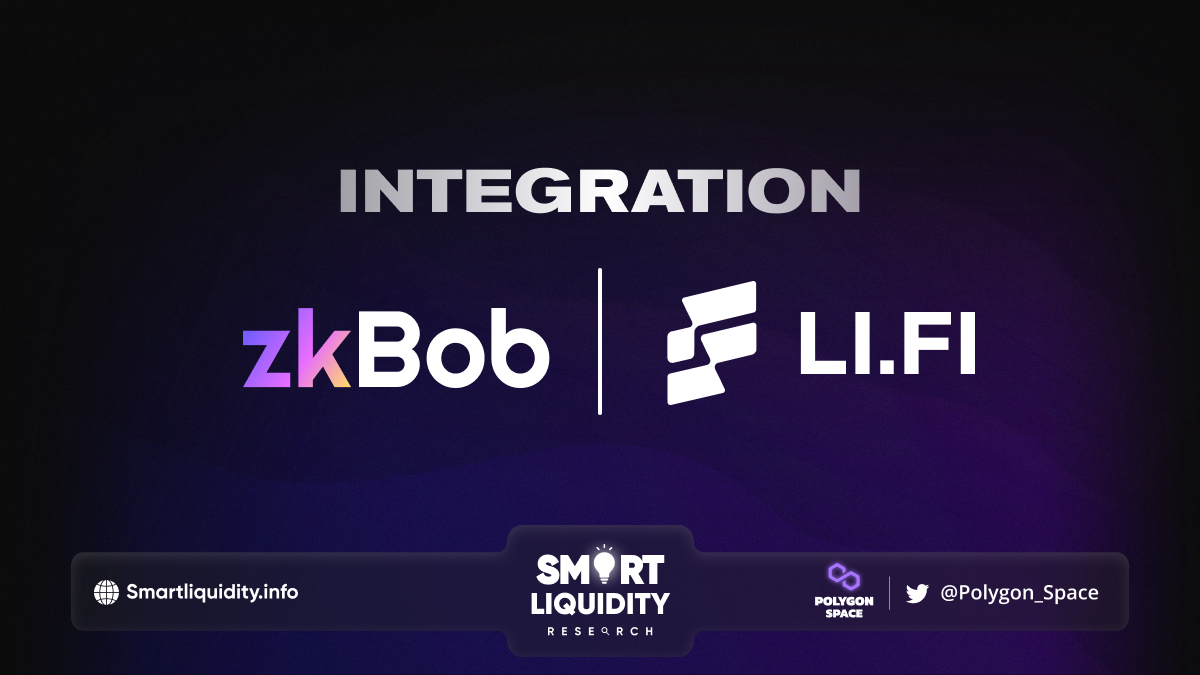 zkBob a stablecoin-based privacy solution has integrated LI.FI's widget inside their dApp! 
zkBob has integrated LI.FI's widget inside it's dApp. zkBob users now have access to cross-chain bridging and swapping directly in the dApp across 15+ EVM-compatible networks in just a few clicks.
LI.FI x zkBob
They are excited to abstract away the complexities of the multi-chain world. With the integration of LI.FI's widget users can bridge and swap any asset including BOB across 15+ EVM-compatible chains and layer-2s without having to leave the dApp.
Check out how the bridge and swap feature looks here
The partnership between LI.FI and zkBob is a natural fit for their users that need a secure and private way to transfer funds.
LI.FI is excited to see zkBob join the LI.FI family! And can't wait to see who will integrate its widget next.
About zkBob
zkBob enables private token transactions for‍ stablecoins. It uses Zero-Knowledge Proofs to anonymize senders, receivers, and amounts when transferring funds. This makes it easier for users to privately and securely transfer funds without revealing their identity or the amount of money they are sending.
zkBob is built to work with the BOB token, a multi-chain & multi-collateral stablecoin with optional privacy features. By depositing BOB into the zkBob pool, users can securely transfer any amount of BOB to one another in a private and secure fashion, without having to connect to a web3 wallet such as MetaMask or WalletConnect.
Here are some features under the zkBob hood:
Powered by Polygon — zkBob leverages the Polygon Network as its underlying infrastructure for fast, secure, and scalable transfers
Zero-Knowledge Proofs — zkBob uses zero-knowledge proofs to ensure that all transactions are private and secure
User-Friendly — The zkBob application makes it easy to deposit, transfer, and withdraw tokens with a couple of clicks.
Open-Source — zkBob contracts and libraries are open-source and available to the public.
And last but not least,
Cross-Chain Bridging and Swapping — zkBob makes use of LI.FI's 13 bridges and 28 DEXs to allow users to swap any token for any token across 16 EVM-compatible chains.
About LI.FI 
The ultimate cross-chain liquidity aggregator, aggregating cross-chain liquidity networks to DEXs, calculating you the best cross-chain swaps. The future is cross-chain and we make sure you don't have to care. #DeFi
SOURCE:
https://blog.li.fi/zkbob-integrates-li-fis-widget-62e95b526109