Holoride Launched the Retrofit Solution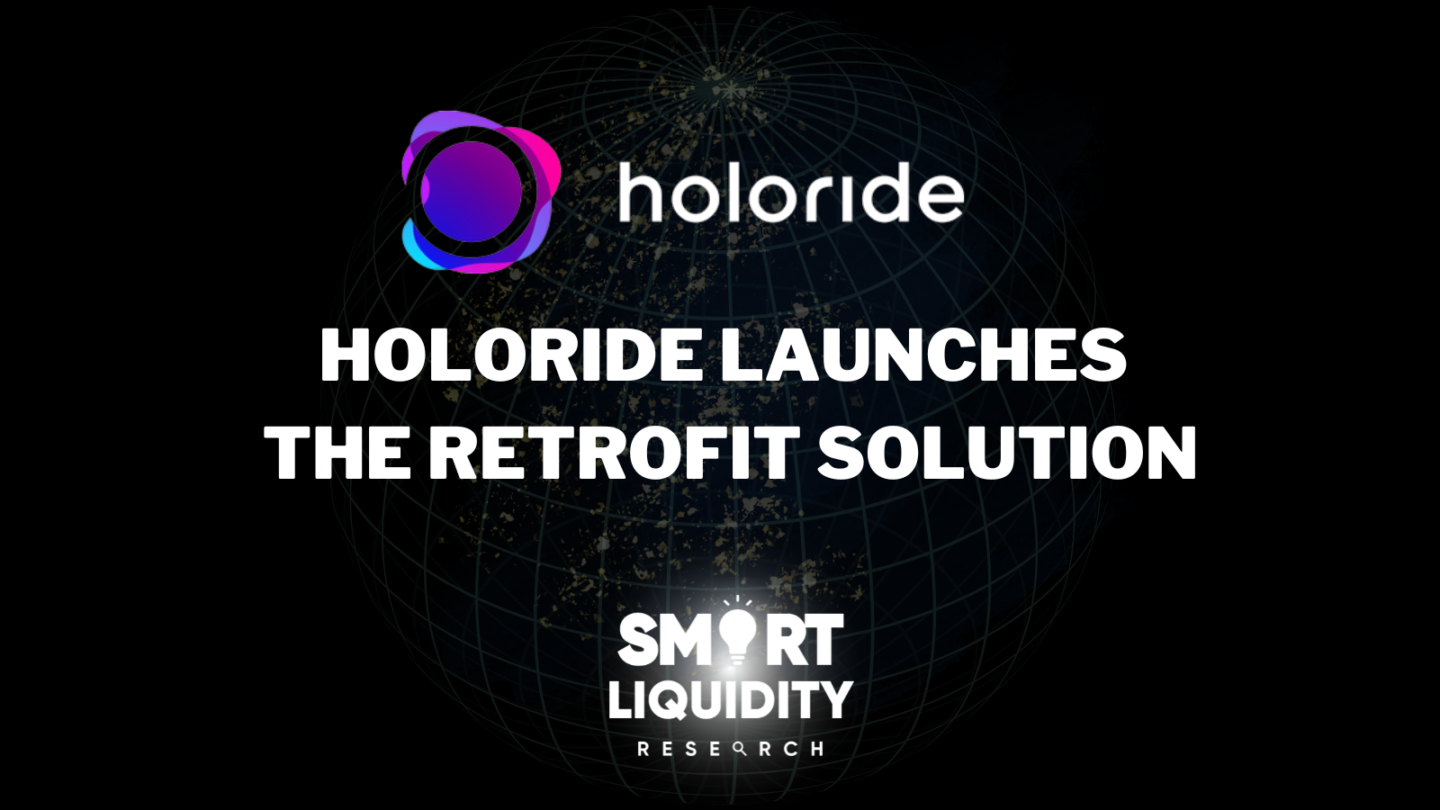 Holoride, pioneer of extended reality in-vehicle entertainment and 2023 CES Innovation Awards honoree, has launched its holoride Retrofit.
Holoride Retrofit Solution is a compact device that brings the company's unique platform to vehicles of any make, model, or year. The launch of this device, which is roughly the size of a smart speaker. Marks a new chapter for the Munich-based company as it makes good on its core mission of turning every car into a holoride-ready vehicle.
About Holoride Retrofit 
Using the same technology as the 2023 Audi vehicles that are natively holoride-ready. The holoride retrofit connects to a VR headset via Bluetooth. Delivering the movement and location data that holoride's software requires to bring its signature "Elastic Content" to life. The platform's adaptive content library reacts in real-time to a vehicle's movements. Ceating a dynamic in-headset experience that improves user comfort by preventing motion sickness.
In conjunction with the release of holoride retrofit. An update to the holoride catalog grants subscribers access to a new game. Pixel Ripped 1995: On the Road (PEGI7), from the Emmy Award-winning studio ARVORE. The studio's holoride-enhanced spin-off of the beloved 2020 hit follows David, a 9-year-old gamer, and his virtual friend Dot as they explore classic video game classics from the 16-bit and 32-bit eras in an effort to rescue Dot's friends and retrieve the lost Pixel Stone from the evil Cyblin Lord, only this time the action takes place in a car during a family road trip. All holoride subscribers can watch Pixel Ripped 1995: On the Road.
Management Quote
"The release of our holoride retrofit kicks off a new chapter in holoride's journey. Our vision of delivering a manufacturer agnostic entry point into the 'Motorverse' has finally arrived," said Nils Wollny, CEO and co-founder of holoride. "Now, any vehicle can serve as your gateway into holoride's adaptive virtual experiences where each new ride becomes the blueprint for your next immersive adventure."

"In all our projects at ARVORE, we love challenging ourselves with new technologies and the possibilities of the VR medium" said Ricardo Justus, CEO of ARVORE. "With holoride's technology, we could explore creating a game in a totally new environment in a very innovative way, so we decided to explore a version of our most successful game to a whole new environment in a moving vehicle, creating a quite unique experience in Pixel Ripped 1995: On the Road."
This new release joins a diverse array of experiences in the holoride content library, which includes titles like Cloudbreakers: Leaving Haven, the platform-exclusive action game from Schell Games and the Russo Brothers-founded creative firm Superconductor, and educational apps like Einstein Brain Trainer and multiple releases from the Bookful series. The full lineup also includes a custom web browser and a powerful Android mirroring feature for smartphone screens, both of which are enhanced by holoride's uniquely reactive software.
holoride's Elastic Content SDK
The ability of the platform to process and use real-time data. To shape a passenger's in-headset experience is enabled by holoride's Elastic Content SDK, which powers the Motorverse. By leveraging the power and potential of web3 capabilities. The company envisions the next-generation internet as a space where the physical and digital worlds merge. Central to this is holoride's own cryptocurrency, RIDE, design to boost user engagement and add value to all ecosystem partners.
The lightweight holoride retrofit weighs less than half a pound and is designed to be mounted on a vehicle's windshield using the included suction cup mount. Its lithium-ion battery lasts 14 hours on a single charge. A USB-C to USB-A cable included allows riders to keep the device charged while on the go. Up to two headsets can be connected to the holoride retrofit at the same time. Allowing two passengers to enjoy holoride in the car at the same time.
The $799 retrofit Pack includes a holoride retrofit, an HTC VIVE Flow headset, a one-year subscription to the holoride platform, and a safety strap. The holoride retrofit is also available separately for $199.
About holoride
Combining the immersive and limitless potential of virtual reality and real-time data from in-motion vehicles. The holoride platform is an entirely new media paradigm. Turn vehicles into moving theme parks and drive the future of in-car entertainment.
SOURCE
https://www.businesswire.com/news/home/20230104005308/en/holoride-Launches-the-retrofit-Solution-Bringing-Revolutionary-In-Car-VR-to-All-Vehicles