Bit.Store Integration with OKC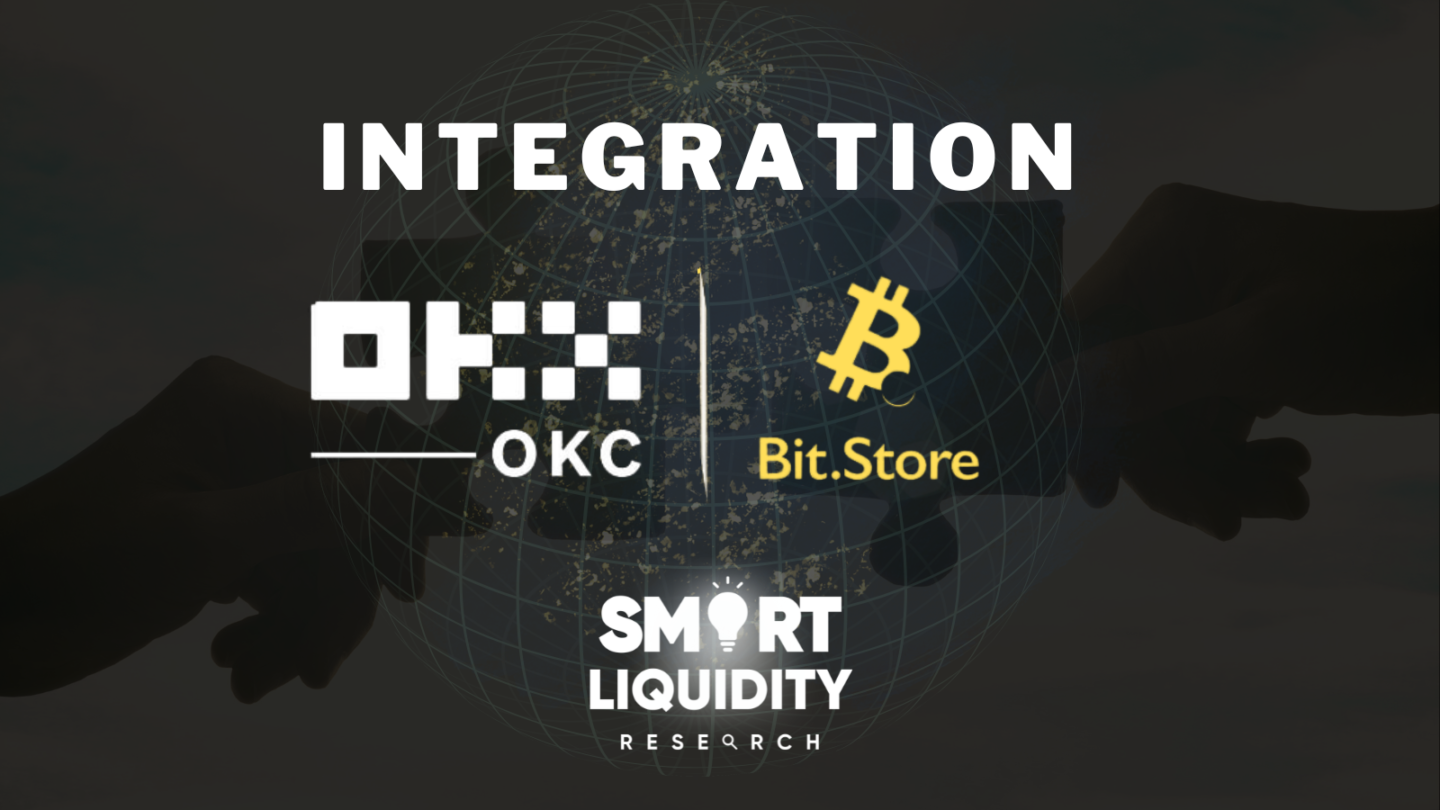 Bit.Store, a global social cryptocurrency investment platform, announced its integration with OKC (OKX Chain), an EVM-compatible, Cosmos-based L1 chain powered by OKX, the world's second-largest exchange by trading volume.
This latest integration with OKC allows users to experience OKC swaps via the Bit.Store Swap feature.
Introduction
Bit.Store was launched in 2020 as a way for people new to cryptocurrency to start trading Bitcoin and a small basket of other cryptocurrencies with easy access to education and a trading community.
The social tools on the platform enable traders of varying levels of experience to join a community. Shares a trade database, investment strategies, profitability records, transaction records, and other information. This information is all freely available on the internet. Traders will be able to make more informed investment decisions and gain experience at their own pace.
As a popular gateway to crypto adoption, the platform grew in popularity. Along the way, Alchemy Pay, Paytend, Unlimint, Nganluong, and Payby have attracted partners such as payment processors and trade facilitators.
Bit.most Store's recent integration with OKC (OKX Chain) allows users to enjoy swap, staking, airdrop, and other OKC features through Bit.Store Swap, with more features in the works. Furthermore, the Bit.Store App will soon be integrated with the OKX Web3 wallet. Allowing users to purchase OKT using Visa and MasterCard fiat deposits.
Bit.Store Key Feature
Bit.Store entered a market exclusively serving technically advanced crypto traders when it first launched in 2020. The complex challenges of private keys, public keys, wallet addresses, digital signatures, seed phrases, and a slew of other esoterica that made the blockchain an exclusive club of technocrats hampered the market for crypto-curious. Despite the media's popularity, these issues discouraged average consumers from participating in crypto trading.
A key feature of the Bit.Store platform is the dedicated asset allocation manager. Which serves a group of investors who are automatically classified into a membership club based on the net value of their accounts. The manager provides educational resources, news, investment analysis, and other services specific to the manager's assigned class.
"Bit.Store alleviates the stress of investing with an easy-to-use and intuitive platform interface and no fees for purchasing cryptocurrency," said Moss. "We have already gained traction in Europe and South-East Asia, and we are now Indonesia's most popular social crypto investment platform for novice traders. We're growing because of the way we pool together reliable knowledge resources for all types of traders to use, plus it's fun."
Bit.Store currently allows fiat payments from 40 different services from all over the globe. Including Visa, MasterCard and American Express, among many other local providers.
About Bit.Store
Bit.Store is a global social digital asset investment platform that aims to make it possible for novices, average investors, and experts alike to conveniently and securely access the crypto investment market. We are also a social platform that provides access to education, news, and other investment tools. To help all investors increase their knowledge and make informed investment decisions.
About OKC
OKC (OKX Chain), an EVM-compatible L1 built on Cosmos with a focus on true interoperability (IBC) and maximized performance. At high scalability, developers can build and scale with low gas fees. The OKC ecosystem and infrastructure, including the all-in-one multi-chain Web3 interface, enables a seamless experience for both developers and users.
SOURCE
https://www.prnewswire.com/news-releases/bitstore-announces-okc-integration-to-its-swap-features-301719778.html