Forint Finance and Polygon Collaboration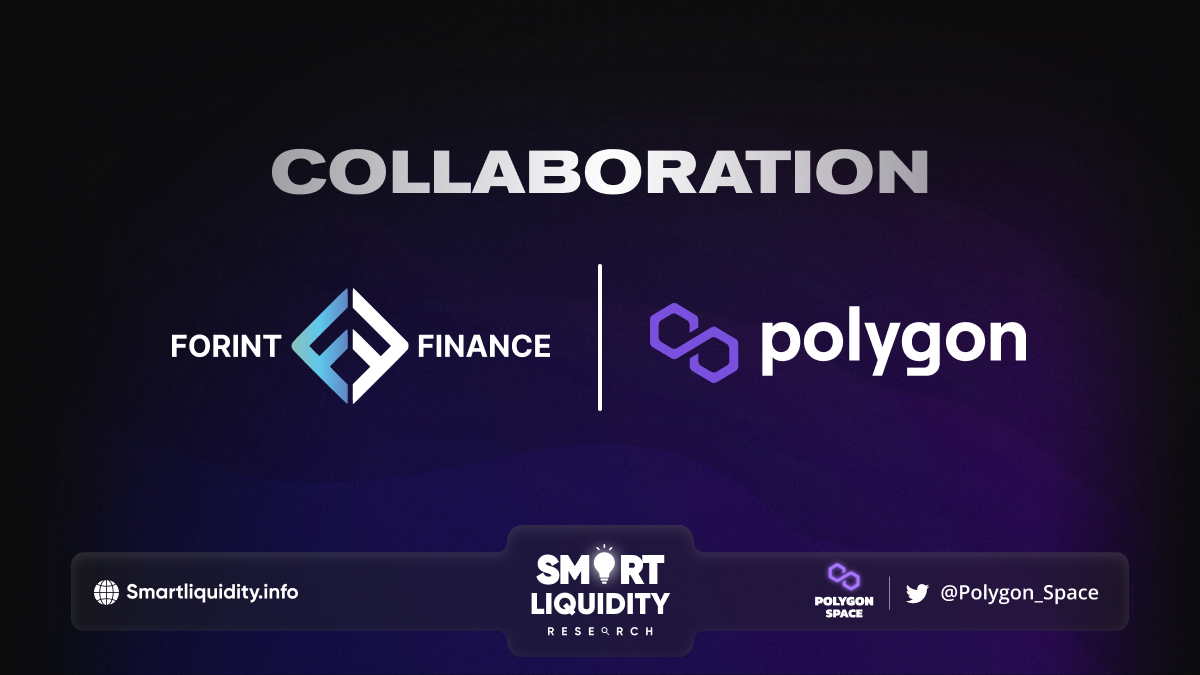 Forint Finance is excited to start working with the Polygon team, a synergy that will lead to a seamless integration of all the advantages of Polygon's Blockchain and the Crosschain Platform SWAPPY .
Swappy is the Trading Platform developed by Forint Finance Ltd, an evolution of the Cross-chain swap and Dex concept. It is a digital platform born from the need to exchange between different Blockchains or on the same chain. And to purchase cryptocurrencies in a secure and intuitive way, via debit card, credit card or bank transfer. The platform is based on an intermediation system between platform users and the most popular decentralised exchanges on the market.
Forint Finance, which with its 4INT token has been present on Polygon's blockchain for almost a year, has found its natural continuation in this collaboration, joining forces with what is certainly one of the most complete and stable blockchains on the scene to date.
Irrelevant transaction costs, almost instantaneous transaction speed and exposure in terms of international visibility are just some of the many advantages of this fruitful collaboration.
Download the Swappy app from the Google Playstore or from the iOS App Store (coming soon) and start operating in the Defi. The good old exchanges like Binance or FTX will only be a distant memory. Defi is better with Swappy.
For more information, please visit  www.forintfinance.com and follow all their social channels.
About Polygon
Polygon is the leading blockchain development ecosystem, offering scalable, affordable, secure and sustainable blockchains for Web3. Its growing suite of products offers developers easy access to major scaling solutions including. Polygon's scaling solutions have seen widespread adoption with tens of thousands of decentralized apps, unique user addresses exceeding 174.9M and $5B+ in assets secured. Polygon is carbon neutral with the goal of leading the Web3 ecosystem in becoming carbon negative.
SOURCE:
https://medium.com/@forint_finance/forint-finance-starts-cooperation-with-polygon-9ae6f0210f96