Switch Reward Card Recent Updates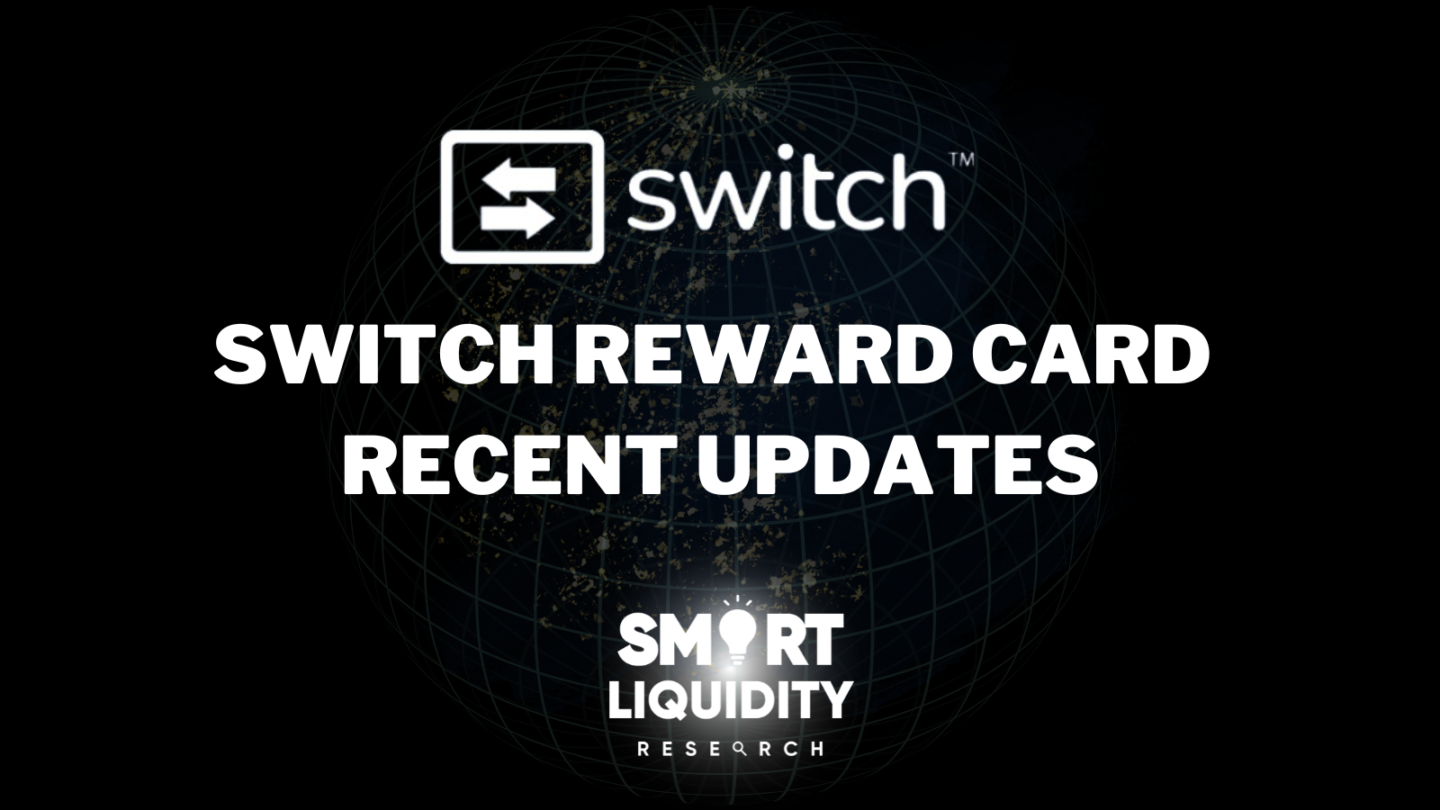 Switch Reward Card, a blockchain-based financial services ecosystem that provides debit payment solutions for both traditional and cryptocurrencies, has announced the most recent updates to its platform.
The Switch Reward Card Recent Updates 
Switch's Node Network Charter,  passed and the Switch Blockchain went live in December.
Moved the Switch Black Card closed beta to open beta. The Switch Black Card currently has over 200 active users.
The Switch Trading Platform has over 120 users in closed beta. Beta Users can buy, sell and send cryptocurrencies, and has the ability to top-up or load the converted currencies to the Switch Black Card. Switch plans to add additional users to the test group in January.
Management Quote
In a December letter to the community announcing the launch of the blockchain, Switch Reward Card CEO, and former President of Discover Bank, Kathy Roberts said, "I feel fortunate to be making this announcement and to have kept that wonder about this emerging tech that will continue to change the world as it is being adopted faster than all previous technologies before it."

Switch Reward Card President, COO and fellow co-founder Bradley Willden is excited about the versatility of the product suite: "The Switch platform has both custodial and non-custodial wallets giving our community members true ownership of their digital assets."
Rewards are not available for purchase from Switch. In exchange for work and action on the Switch Network, digital reward earned.  Designed to have utility on the Switch platform for purchasing Switch's products and services. The digital reward is not an investment product and may never have any value outside of the Switch platform. Switch node owners should not expect to recognize any value from the digital reward other than its utility with Switch. Switch does not anticipate a correlation between the digital reward value and Switch's business activities.
No cryptocurrency, loaded onto the Switch Visa Card. All assets converts to local fiat currency prior to loading on the Visa network. Switch provides financial services and is not a bank.
About Switch
Switch is a blockchain-based financial services ecosystem. The blockchain empowered by a global decentralized node network where node licensees is rewarded, by the blockchain, with Switch Digital Rewards. Switch offers debit payment solutions for both traditional and cryptocurrencies around the world.
SOURCE
https://www.prnewswire.com/news-releases/switch-reward-card-expands-beta-testing-301718260.html