SnakeCity Application Release Soon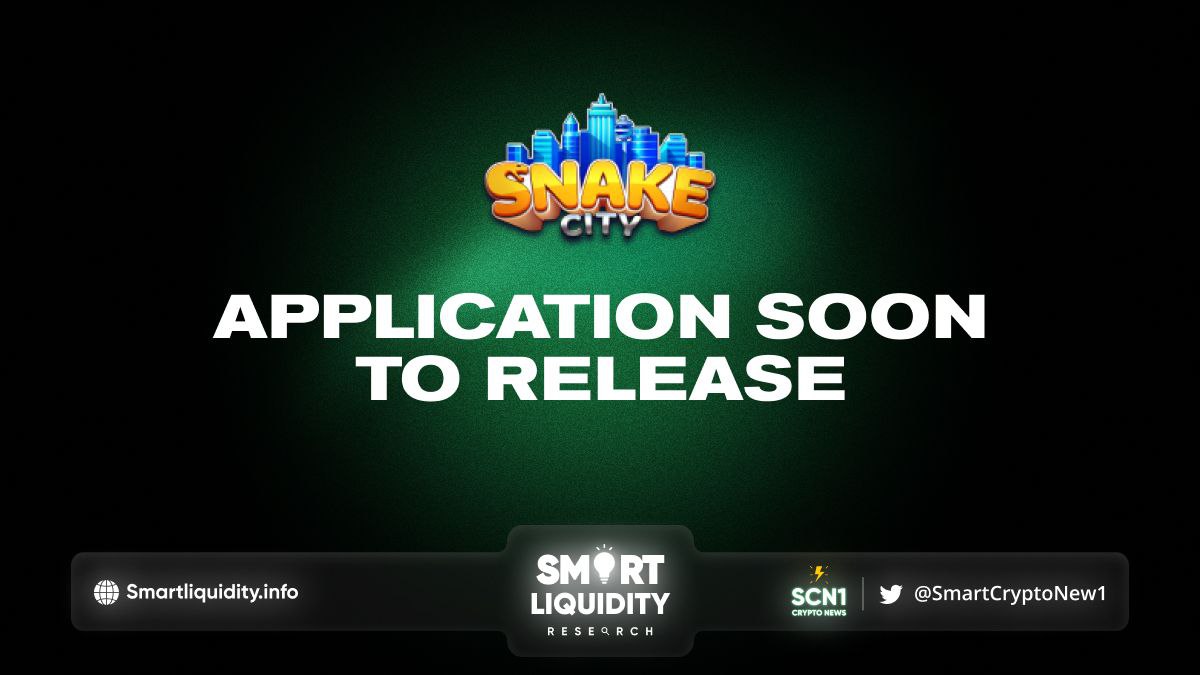 SnakeCity Application Release Soon! The SnakeCity application will soon crawl into the market to serve its community. 
As time goes on, the crypto market has faced many up-and-down situations. Along with the flow, SnakeCity still dedicates itself to the project. With the successful launching of the World Cup event, the platform has worked very hard to deliver the next big step. It is honored to announce that it is about to launch the Snake City app with a Tournament feature.
Important date:
Window App: Jan 2023 (to be updated)
Tournament game mode: Jan 2023 (to be updated)
Closing training mode: Jan 19, 2023
Important: Training mode will be closed permanently from Jan 19, 2023. You have trained enough, now it's time for a real battle! (Make sure to fully claim TOC from training mode before it closes).
Sooner or later, SnakeCity will release in-app game mode then users can easily access its app to play the game!
No need to log in (only log in for important tasks)
Open for everyone (traditional game)
The tournament is the first game mode that is going to be released (release date to be updated). After Tournament, SnakeCity will release Arena Battle.
SnakeCity — Tournament Introduction
Participant: For all users who registered and connected their wallets.
Requirement: Join the Tournament with your tickets.
Boost your snake with in-game items: Helmets & magic items. (Buy items here:)
Each ticket can be played for 15 minutes straight during the tournament (if you die within 15m, you will be revived after 5s).
You can use as many tickets to play the tournament as possible
Each tournament will be opened separately and has its own information.
How to buy a Ticket?
Buy tickets at the SnakeCity shop (to be updated)
Ticket price: 1,000 SNCT (for now)
Ticket discount: Buy more for the discount at the SnakeCity website (to be updated)
In-game items advantages:
Helmets: Helmet prevents you from dying from a bomb. You can only wear a helmet one at a time. Each helmet has a certain number of uses.
Red helmet — 200 SNCT: avoid dying from 01 bomb
Yellow helmet — 300 SNCT: avoid dying from 02 bombs
Blue helmet — 400 SNCT: avoid dying from 03 bombs
Boosting items — 2,000 SNCT: If you use this item before the battle, you will get x1,5 points at the end. (In-game items can't be traded).
Leaderboard and reward allocation
Each tournament will have its own leaderboard. The top 3 of each leaderboard will receive rewards from the reward pool.
Each played ticket is equivalent to a spot on the leaderboard. You can play as many as you want and the leaderboard will record the points of each ticket.
The more people buy tickets to join the tournament, the bigger the reward pool.
More updates on SnakeCity can be found on SnakeCity's official channels:
Website | Whitepaper | Twitter,| Telegram | Discord | Facebook| LinkedIn | YouTube 
RESOURCES