Streamflow Collaboration with Bonk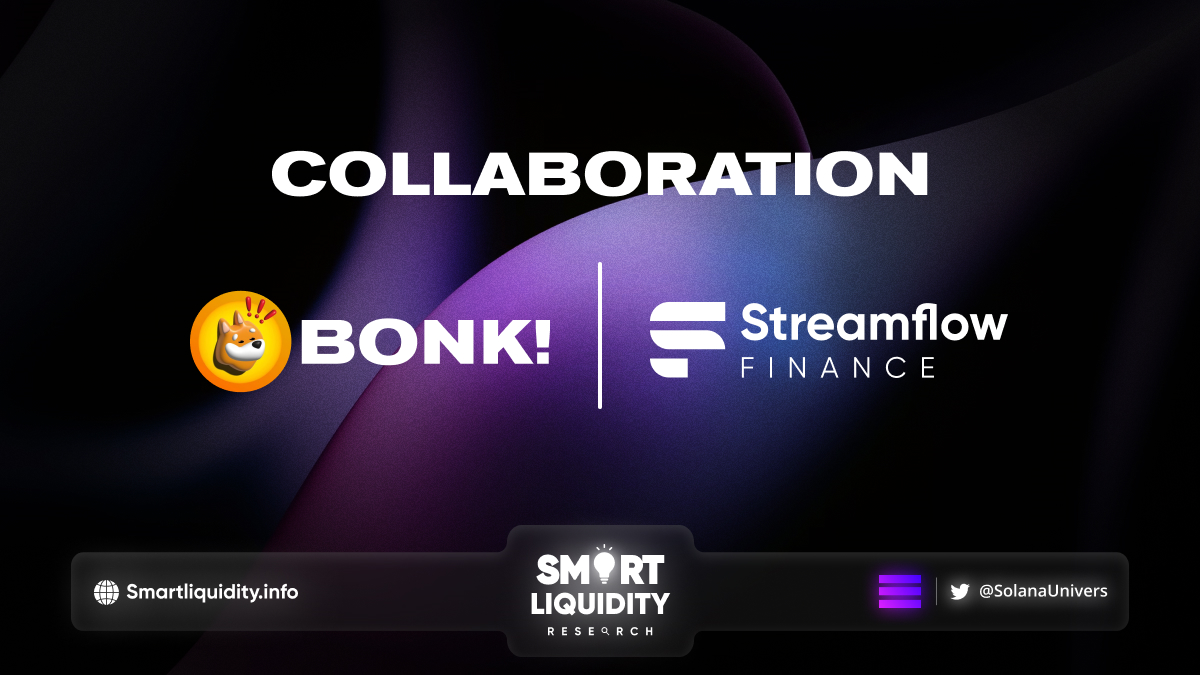 Streamflow, the number one token distribution on Solana, announced its collaboration with the first Solana Dog Coin for the people and by the people, BONK!
Streamflow is proud to announce its collaboration with Bonk and enable its vesting to the community.
Introduction
BONK, Solana's doge-themed community coin, is being vested linearly using Streamflow, Solana's leading token distribution platform.
BONK's mission is to empower the Solana community by distributing tokens in a way that maximizes value for Solana users. Half of the 100 trillion token supply, distributed to the community for free, primarily to Solana NFT holders, artists, and developers. To prevent massive unlocks and ensure tokens introduces to the market fairly. 20% of the remaining 50% are vested linearly using Streamflow.
The remaining BONK tokens are subject to the following allocations:
20% distributed to 22 early contributors on a 3-year linear vesting schedule, using streamflow, that began 12/31/2022
15% for the treasury for "BonkDAO"
5% for initial liquidity
5% for the marketing budget
5% for the "team" (These tokens recently burned to decrease the total supply)
They've set up a dashboard to keep track of the BONK vesting here
Since its inception, the BONK token's Daily Active Users have steadily increased. Similarly, Solana's daily active users have increased in the last week.
They've built a dashboard to track the BONK Daily active users, which measure the amount of user activity associated with a blockchain or cryptocurrency. Higher values indicate increased market interest and adoption. Despite Solana's recent difficulties, BONK has managed to re-energize the Solana community and encourage the use of the Solana blockchain in the midst of a bear market.
About Streamflow
Streamflow is a token distribution platform that enables organizations (and individuals) to distribute funds straightforwardly.
About Bonk
Bonk is the first Solana Dog Coin for the people, by the people with %50 of the total supply airdopped to the Solana community. The Bonk contributors were consumed with toxic 'Alameda tokenomics and wants to create a fun memecoin where everyone has an equal chance. They aim to bring back liquidity to Solana dexes alongside openbook's launch.
SOURCE
BONK, Solana's doge-themed community coin, utilizes Streamflow for token vesting