1inch Partnership with Beefy Finance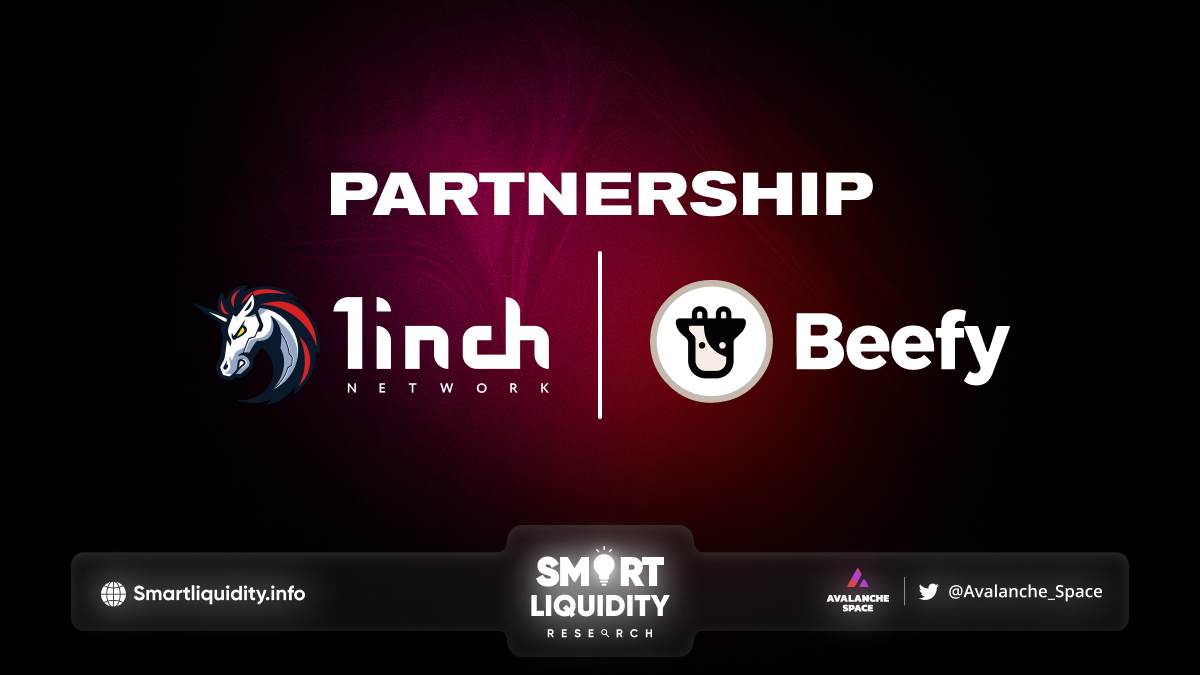 1inch Partnership with Beefy Finance, the partnership lets users use any token to enter and exit Beefy vaults.
Beefy's ZAP uses the 1inch API to help customers make significant returns on yield-earning products without touching any cash, 1inch Partnership with Beefy Finance
"We think 1inch is the perfect partner to help us deliver on our ZAP tooling," says Weso, head of developer operations at Beefy. 
"We are glad to collaborate with Beefy, as this partnership facilitates better user experience, which, in turn, will help to onboard more users to the DeFi space," adds Sergej Kunz, 1inch co-founder.
Beefy queries 1inch's public API to show consumers how much it will cost to access their vaults with one click.
The 1inch API now powers Beefy's ZAP V2, available on BNB Chain, Polygon, Optimism, Arbitrum, Fantom, Avalanche and Aurora. 1inch and Beefy's Zap Path appear in the "Select Token" drop-down menu after selecting a vault. The user will be able to view an estimate of the amount they will receive after deducting all fees.
In January, Beefy is organizing a promotional launch party for ZAP V2, where users may utilize the program for free. Each transaction will have a 0.05% charge after that.
Beefy will also give ZAP V2 players on Optimism 5,000 OP tokens at the launch party.
About Beefy finance