PlaceWar and CheersLand Partnership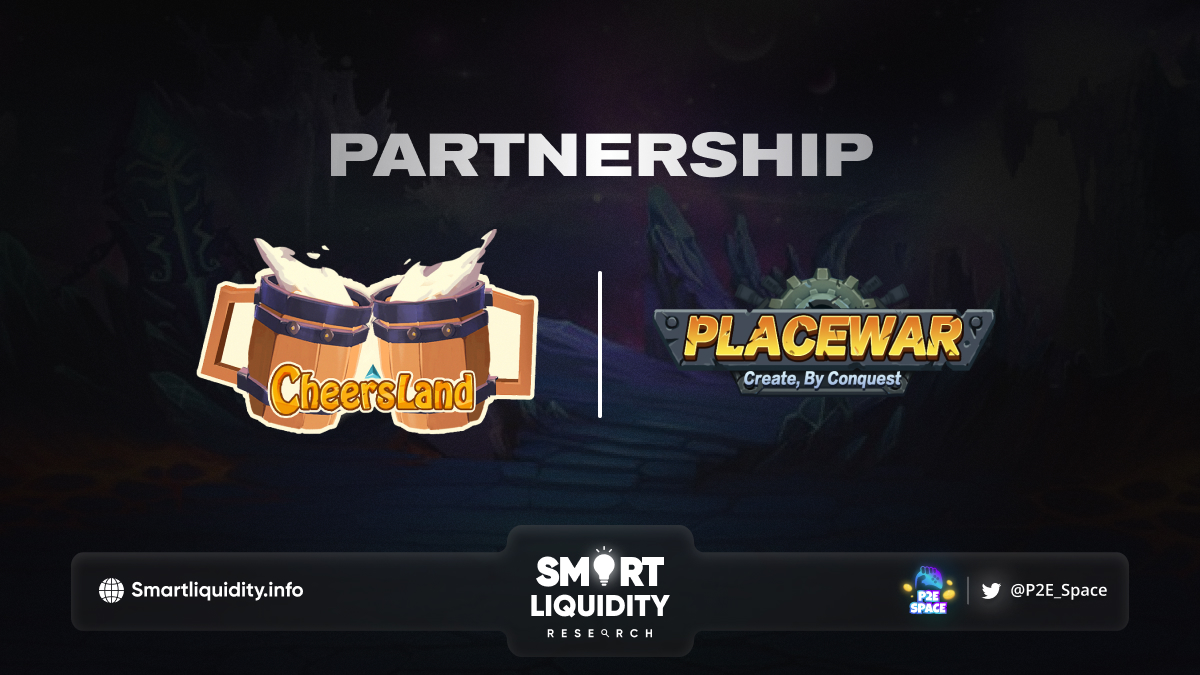 PlaceWar is thrilled to announce its new strategic partnership with CheersLand, an expandable GameFi universe where anyone can monetize their gaming experiences and social networks.
PlaceWar is set to become a gamified Internet culture metaverse, and an open world for gamers and design enthusiasts, not just limited to the crypto space. It allows gamers to not only enjoy the gameplay but also indulge their creativity. With a sustainable and lucrative Play-To-Earn mechanism to support. Players participate in content generation through Pixel system.
PlaceWar Governance Token (PLACE) is a BEP-20 governance token for the PlaceWar Universe. The utility of PLACE includes token staking rewards, in-game reward and utility, and governance voting.
About CheersLand
CheersLand is a scalable GameFi Metaverse Aggregator where anyone can monetize gaming experiences and social networks. CheersLand runs the Game-as-a-Service model. A dual-driven in Play-to-Earn and Build-to-Earn, with the product portfolio of Gamified Launchpad, Multi-game Universe, Multi-asset Staking Platform, and NFT Market, and powered to develop new users by the invitation mechanism, which builds a unique and diversified GameFi ecosystem.
About PlaceWar
PlaceWar is a decentralized strategic play-to-earn game universe deployed on multi-chain with highly engaging artillery gameplay. It allows players to create and define the outlook of the in-game world through building, battles, and alliances.
PlaceWar creates a gamified and open Internet culture metaverse and puts users in control. They integrate battle and creation, and they make sure there is an incentive mechanism to support them both.
The PlaceWar project brings together members who are both prominent and experienced in the game development industry as well as blockchain technology. The PlaceWar team is led by Myrtle Ramos, founder of Block Tides, a leading and award-winning blockchain PR firm based in Singapore under the leg of Asia Token Fund. She is an official influencer of Coinmarketcap and VP of GokuMarket.
SOURCE: MEDIUM