Unmarshal adds Support for Moonbeam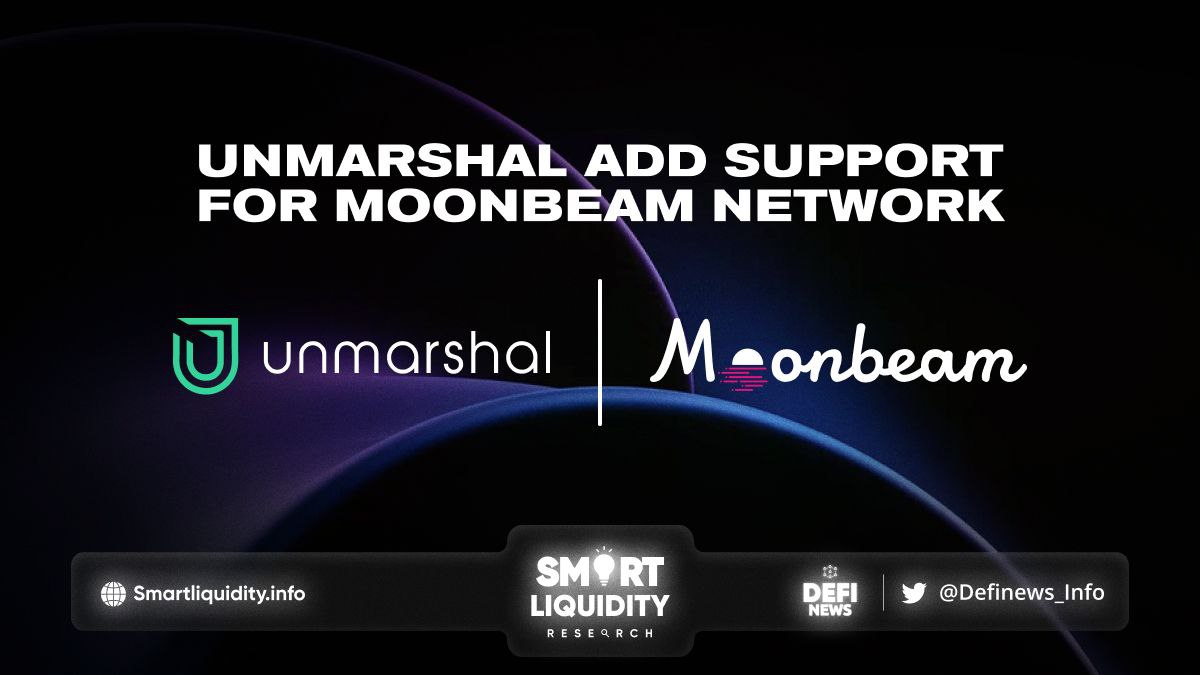 Unmarshal adds support for Moonbeam Network. Unmarshal indexed the Moonbeam chain, one of the most sought-after chains that developers love to build their applications. With Unmarshal's end-points being live, users can now start querying data while building their applications on Moonbeam.
The end-point integrations offered by Unmarshal include APIs, Webhooks, and Websockets, to accelerate product development. Unmarshal also offers subsidiary products such as data visualization dashboards and real-time notifications, which will assist businesses, institutions, and individual investors in harnessing the power of Web3 data and making smarter market judgments.
Moonbeam combines the best of both worlds. The familiar and easy-to-use tooling of Ethereum and the scalable, interoperable architecture of Polkadot. It is a Substrate-based platform, meaning that it's based on the interoperable Substrate blockchain.
As a flexible, customizable framework, Substrate allows for forkless upgrades, allowing developers to create blockchains best suited to their needs. The ability to fully customize Moonbeam allows for features like on-chain governance, EVM implementation, and staking.
Unmarshal's Moonbeam integration
These are the key endpoints that are part of the integration with Moonbeam Network.
Smart Notifications API to give at-a-glance alerts of transactions on smart contracts across devices.
Wallet Balance API to query users' asset balances.
Transaction History API to query all asset transfer events within the Moonbeam blockchain.
Decoded Transaction API provides an in-depth description of a particular transaction.
Token Store API searches by token contract address, this endpoint fetches exhaustive information about the token.
Tracking/Event Stream tracks transactions in real time without data loss.
​​Why BUIDL on Moonbeam with Unmarshal
Unmarshal's tech integration includes a variety of features such as Smart Notifications, Private Nodes, Event Logs, Address Tracking, and much more through an array of endpoints like RPCs, Websockets, Webhooks, and so on.
ABOUT Moonbeam Network
Moonbeam is a smart contract platform for building cross-chain connected applications that can access users, assets, and services on any chain. By uniting functionality from Ethereum, Cosmos, Polkadot, and more into a single platform, Moonbeam solves today's fragmented user experience — unlocking true interoperability and paving the way for the next generation of applications.
ABOUT Unmarshal
Unmarshal is a Multi-chain Web 3.0 data network aiming to deliver granular, reliable & real-time data to dApps, DeFi protocols, NFTs, Metaverse, and GameFi solutions.
RESOURCES