Asset Reality Integration with Phantom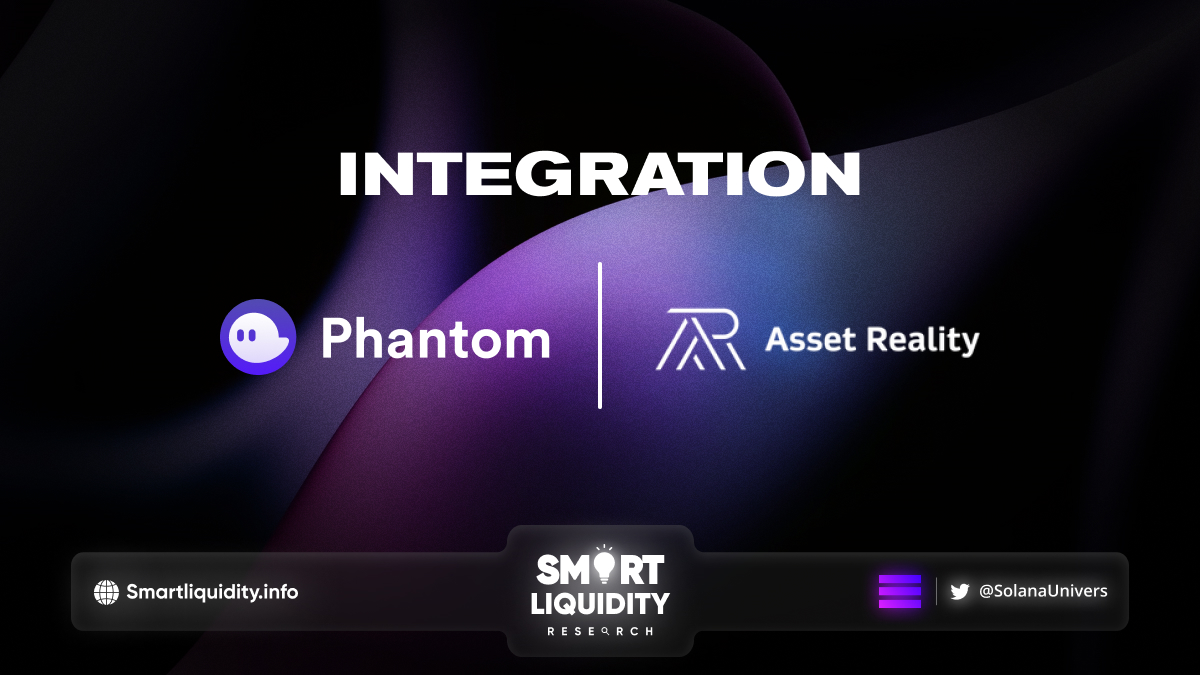 The world's first SaaS solution for crypto asset recovery, Asset Reality, announced its integration with Phantom, the friendly crypto wallet built for DeFi and NFTs. 
Asset Reality is proud to announce a new integration with the leading Solana wallet, Phantom.
Phantom is a non-custodial wallet that enables users to invest and trade on Solana-based exchanges, NFT marketplaces, and blockchain games. Phantom has ensured that its users will have support after experiencing crypto-related fraud by integrating their existing customer service suite with Asset Reality's Crypto Customer Service Desk.
When reporting lost or stolen cryptocurrencies, NFTs, or digital assets, all Phantom users will have access to a new level of support.
Victim-Focused Support
Commenting on the collaboration, Asset Reality co-founder & CEO, Aidan Larkin, was keen to stress the value of the integration for victims:
"When a user has funds stolen, often due to being scammed into handing over their passwords or Recovery Phrase, they often have nowhere to turn which can be incredibly difficult for them both emotionally and financially.
We see losses across the entire crypto ecosystem ranging from thousands to millions of dollars in value. These are due to various issues, from a lack of cyber security awareness to complex targeted attacks. Indeed, we're proud to be partnering with Phantom to deliver this important service which will ultimately improve users' experience in dealing with these situations and allow us to provide a programme of education and awareness to prevent other users from becoming victims".
Brandon Millman, CEO of Phantom, added:

"Fighting phishing and scamming is a continuous cat and mouse game. It is not only a technical challenge but an immense operational challenge as well. We are excited to partner with Asset Reality to increase our user's chances in asset recovery after they have been scammed.

This issue is the most important problem to solve for the mainstream adoption of crypto.  We are working harder than ever to constantly issue scam takedowns and educate users on how to keep their digital assets safe."
About Asset Reality
Asset Reality provides Asset Recovery Customer Services (ARCS) to compliance-conscious firms who wish to offer their customers a best-in-class customer service experience when they have been a victim of crypto-related fraud. However, ARCS covers the entire user journey from the initial receipt of fraud to the conclusion of the asset recovery process.
About Phantom
Phantom's mission is to make crypto easy and safe for everyone. The Phantom wallet, currently available for modern browsers and iOS devices, lets users manage digital assets and access Solana-based apps like decentralized exchanges, NFT marketplaces, and games, with support for more devices to come. Founded by Brandon Millman, Chris Kalani, and Francesco Agosti, the team has experience building popular products for 0x, Twitter, Facebook, and Matcha
SOURCE
https://www.assetreality.com/post/asset-reality-integrates-with-cryptocurrency-wallet-provider-phantom