RaceFi Partnership with the Planet Sandbox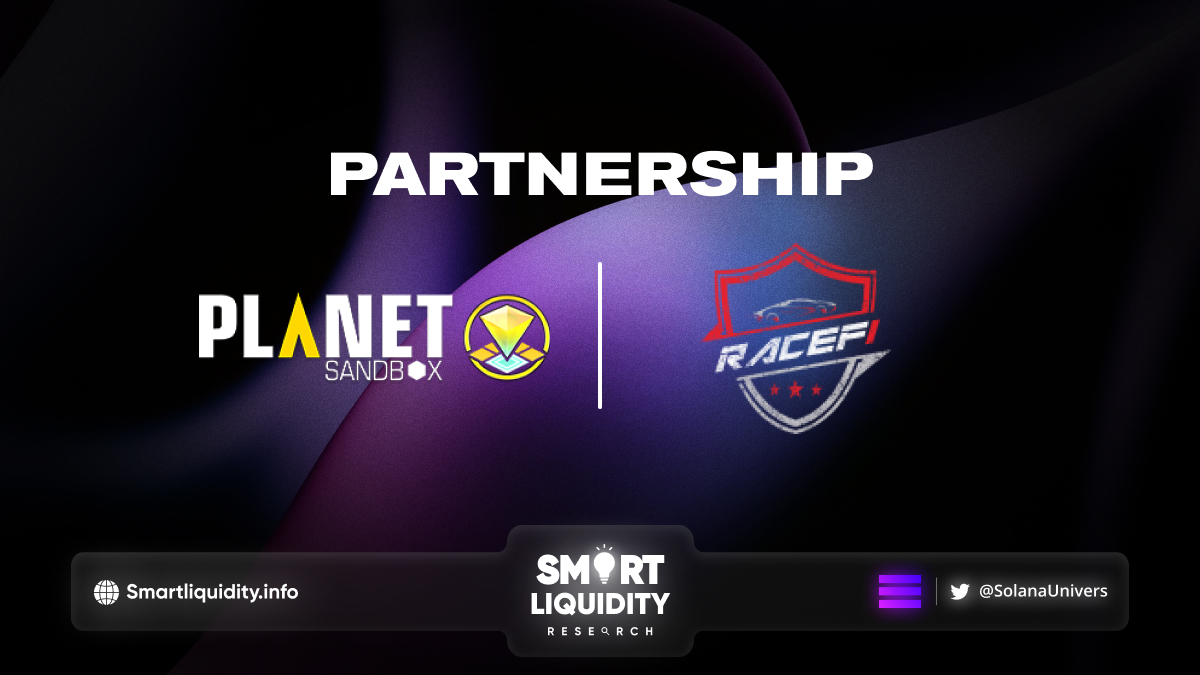 RaceFi, the first AI/ML car racing game on the Solana ecosystem, announced a partnership with the Planet Sandbox,

the ultimate physics-powered TPS sandbox

shooting game built on 

BNB Chain.
RaceFi is thrilled to announce its partnership with Planet Sandbox.
Partnership Highlights
Both platforms are eager to see the outcome of their collaboration with the upcoming major development campaigns. RaceFi and Planet Sandbox will also collaborate on large-scale gleam campaigns for communities. Furthermore, they will form alliances in the game's structure and feature development in order to provide the best product to users.
Planet Sandbox will also participate in the RaceFi in-game competition in the near future.
About Planet Sandbox
Planet Sandbox is a physics-powered NFT sandbox shooting game that allows players to build and own arenas to fight other players in different game modes using their own NFT weapons and accessories.
Aside from playing the game, Sandbox owners can customize their land with limitless building items and design game modes for others to join and play. The land will become a business where players can earn passive income.
Powered by the $PSB, Planet Sandbox has created multiple play-to-earn opportunities within their Metaverse.
Planet Sandbox mainnet is live on PC version, they also have the Mobile Version on Beta Testing. Read more here. 
About RaceFi
RaceFi is a Decentralized Metaverse and Car Racing game with Web3 infrastructure | Built on Solana, Unreal Engine 5, AI/ML Within RaceFi's ecosystem, players can earn while enjoying various game modes to satisfy the thirst for speed or make a profit by owning in-game property. Pure race or Battle race, PvP or PvE, racers or citizens of Race City, the possibilities are endless. Besides, RaceFi is in the process of building the RaceFi metaverse which is a seamless integration of the real and virtual worlds that runs on multiple blockchains: Solana, BSC, Polygon, and Avax.
RaceFi has concluded our IDO on SolRarz and Enjinstarter, and $RACEFI token is currently trading on Kucoin and Raydium. (Top 200 cryptocurrency on Kucoin)
SOURCE
https://racefi.medium.com/partnership-announcement-racefi-x-planet-sandbox-3295c2299201