BitGo is Launching Full Support for Polygon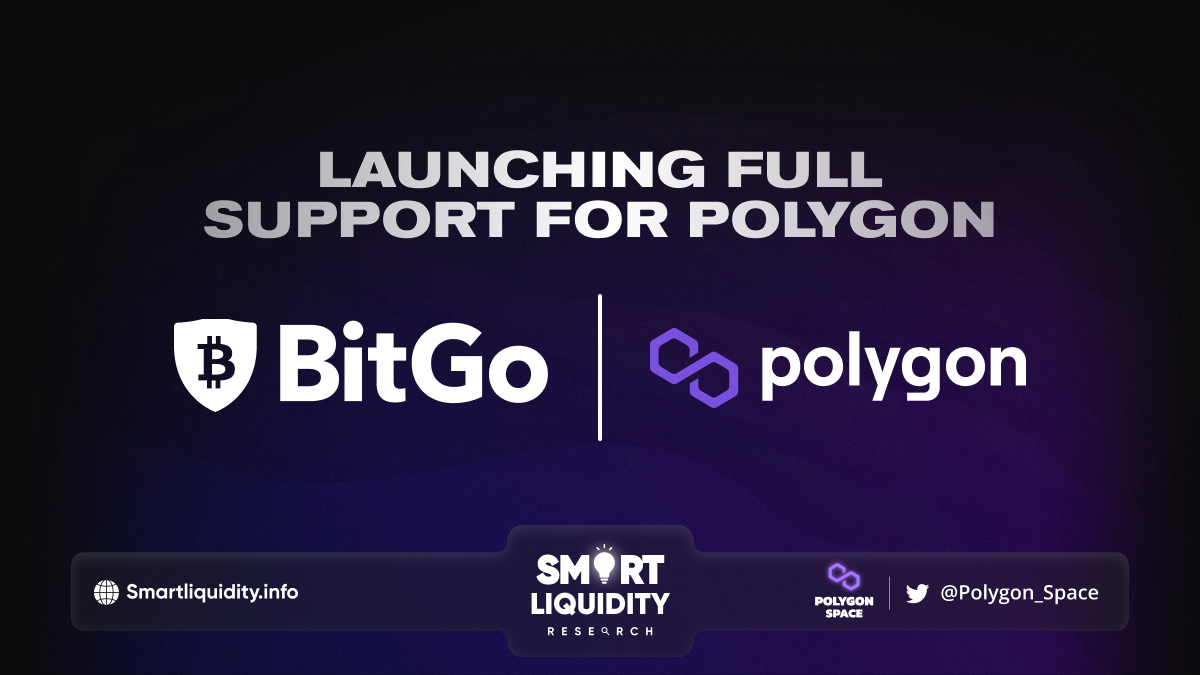 BitGo is pleased to announce two new services for MATIC holders: wallets and custody for native MATIC and staking for ERC-20 MATIC.
Previously, customers could hold the ERC-20 version, but staking was not available. Now, their clients have access to the full suite of services.
What is Polygon?
Polygon is a scaling solution for Ethereum that offers lower fees and faster transactions than the main Ethereum chain. Polygon is fully EVM-compatible and has operated according to a Proof of Stake (PoS) consensus mechanism since its mainnet went live in May 2020 — more than two years before Ethereum's transition to PoS. Validators stake MATIC — the network's native token — and receive rewards paid out in the same token.
Polygon has also seen widespread adoption from the corporate world, with many major Web2 companies choosing to use the MATIC chain for their first foray into Web3. These include:
Stripe Connect — a payment platform for individuals, freelancers, and small businesses in 120 countries — is built using USDC on Polygon.
Robinhood selected Polygon as their exclusive network for the rollout of their self-custody crypto wallet beta.
Nike has launched Swoosh.Nike — a platform for Nike's virtual creations — which is built on Polygon and powered by BitGo
How MATIC staking works
Please note that — by the chain's design — staking only takes place using the ERC-20 version of MATIC, rather than the native version.
For existing BitGo clients:
To start custodying native MATIC, head to the wallet dashboard and create a "Polygon" wallet on the Polygon chain.
To start custodying ERC-20 MATIC, head to the wallet dashboard and create a "MATIC" wallet on the ETH chain.
In order to stake ERC-20 MATIC, go to your BitGo ETH wallet, and simply denote how much MATIC you would like to stake.
For prospective clients:
To learn more about BitGo's offerings, including MATIC, schedule time with our team.
About BitGo
BitGo provides the most secure and scalable solutions for the digital asset economy, offering regulated custody, borrowing and lending, and core infrastructure to investors and builders alike.
Founded in 2013 — the early days of crypto — BitGo pioneered the multi-signature wallet and later built TSS to improve upon other companies' MPC offerings. Between multi-sig and TSS, They offers the safest technology on the market and safeguards over 600 tokens across a wide variety of blockchains.
Over the years, The platform has expanded from offering wallets into providing a full-suite solution that lets clients hold assets safely and then put them to work.
They launched BitGo Trust Company in 2018, providing fully regulated, qualified cold storage to complement BitGo Inc's original hot wallet solution. In 2020, BitGo launched BitGo Prime, which allows its clients to trade, borrow, and lend. Moreover, BitGo also provides access to DeFi, staking, NFT wallets, and beyond, and serves as the world's sole custodian for WBTC, or wrapped Bitcoin.
Today, BitGo is the leader in digital asset security, custody, and liquidity, providing the operational backbone for more than 1500 institutional clients in over 50 countries — a list that includes many regulated entities and the world's top cryptocurrency exchanges and platforms. BitGo also processes approximately 20% of all global Bitcoin transactions by value.
SOURCE:
https://blog.bitgo.com/launching-full-support-for-polygon-410a8a143421