Wilshire Partnership with FalconX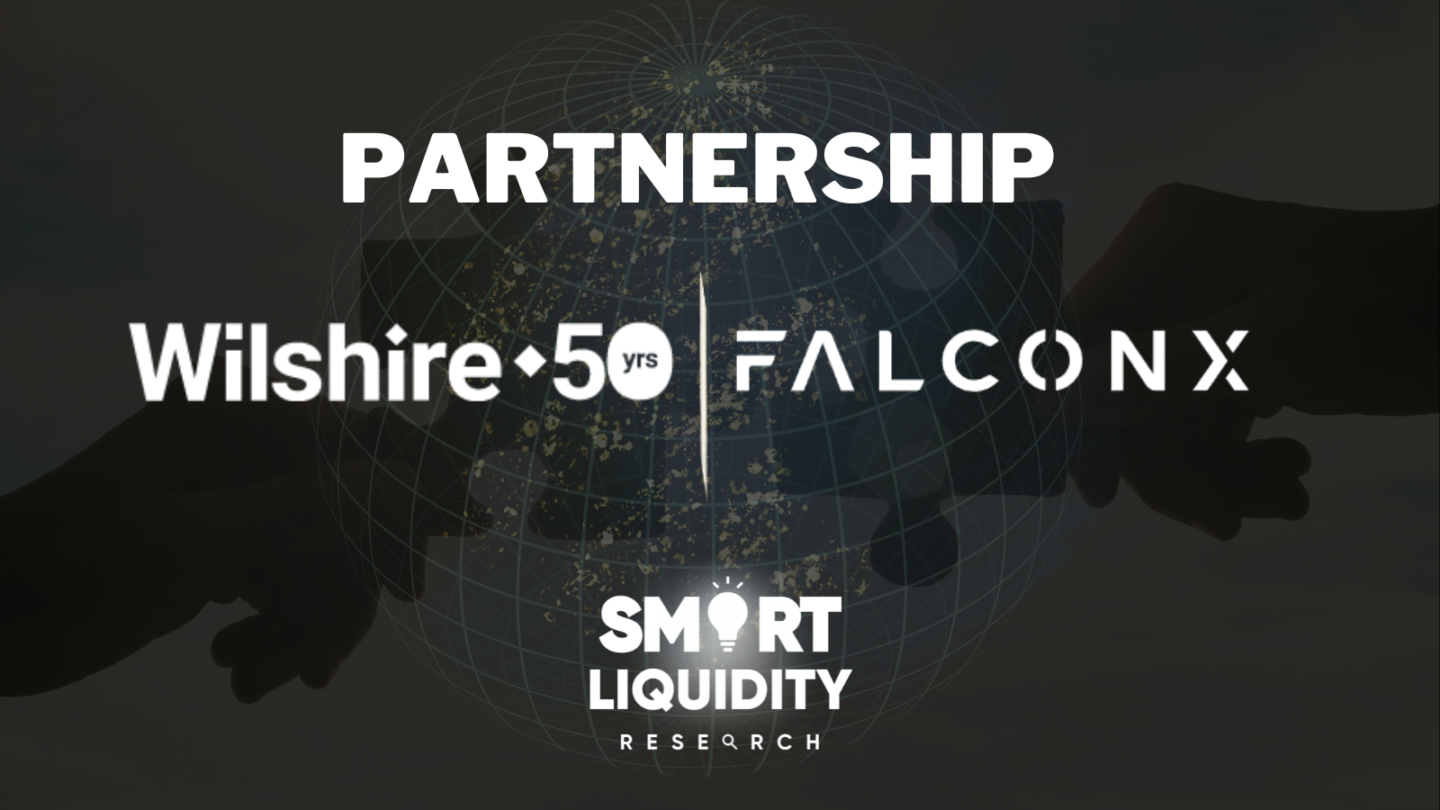 Wilshire, a leading global financial services firm dedicated to improving and modernizing index construction, maintenance, and licensing, has entered a partnership with FalconX, a leading provider of Institutional Digital Asset and Cryptocurrency Services.
Wilshire partnership with FalconX is to create a suite of single-coin, multi-coin, and thematic indexes. Giving institutional investors access to the fast-growing OTC crypto derivatives market and enhanced ability to conduct safe and regulated trading.
Introduction
According to the FT Digital Asset Dashboard, the circulating value of Digital Assets was $832.1 billion as of December 30, 2022. There are currently over 10,000 active digital assets in existence, going far beyond cryptocurrencies.
FalconX believes that institutional rigor and easy access to digital assets will eliminate market fragmentation, price discovery, and untrustworthy market data. The team also believes that cryptocurrencies will become a secondary consideration when compared to the underlying cryptography technology. Which will be the primary investment opportunity in the near future, particularly as the benefits of tokenization become apparent.
Wilshire started developing institutional grade products to ensure robust pricing, settlement fixing, and a taxonomy system ("DATS"). DATS serves as the foundation for Wilshire's digital asset offering. Wilshire has launched over 70 single-coin, multi-coin, and themed digital asset indexes since its initial launch of Digital Asset indexes in 2020. With DATS classifying over 1,300 digital assets, the broadest digital asset coverage in the market today.
Management Quote
Mark Makepeace, Chief Executive Officer, Wilshire said, "We are delighted to have been chosen by FalconX as their preferred digital assets index provider. As innovators in the market. We aim to help institutional investors realize the benefits of new digital forms of investment and blockchain technologies while providing the products that meet the most stringent institutional requirements to access this emerging asset class with confidence."

Raghu Yarlagadda, Chief Executive Officer and co-founder at FalconX, said, "The crypto derivatives ecosystem is at a critical growth juncture and as we have solidified our leadership position in giving institutional investors access to OTC crypto derivatives, we want to strengthen our offering by working with Wilshire, a market leader in digital asset index design."
About Wilshire
Wilshire offers a wide range of discretionary and advisory multi-asset class and alternative investment solutions. Market-leading indexes such as the FT Wilshire 5000, and investment decision support tools. Founded in 1972, Wilshire advises on nearly $1.2 trillion and manages $79 billion in assets. Wilshire serves more than 500 institutional and financial intermediary clients from 9 offices around the world.
About FalconX
FalconX is a fully comprehensive digital asset platform. Allows institutions to access and manage all of their crypto strategies through a single interface and seamless workflows. Making it easy to execute trading, credit and clearing all in one place. FalconX's crypto-as-a-service offering powers leading banks, FinTech institutions, and investment applications. This is to easily add crypto to their product offerings with a goal of enabling the next billion users to enter the crypto space. The company is backed by investors including Accel, Altimeter Capital Management, American Express Ventures, Coinbase Ventures, Lightspeed Venture Partners and Tiger Global Management. FalconX has offices in Silicon Valley, New York, Chicago, Bengaluru, and Malta.
SOURCE
https://www.businesswire.com/news/home/20230124005424/en/Wilshire-Announces-Partnership-With-FalconX-as-Its-Preferred-Digital-Asset-Index-Product-Provider