Allbridge Core and Polygon Integration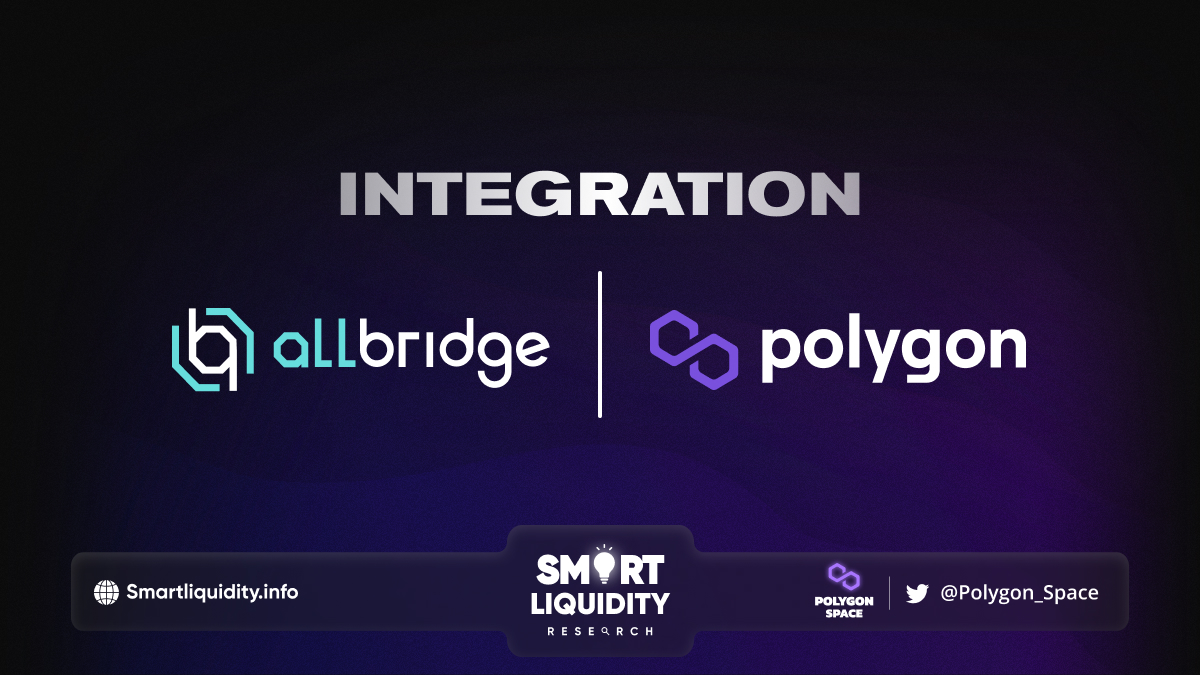 Allbridge Core is excited to announce  its integration with Polygon!
Allbridge Core is a cross-chain swap platform built specifically for dollar-pegged tokens. It operates without the wrapped assets by providing native liquidity pools for the supported assets on each chain.
Integration with Polygon
The new integration marks the addition of the fifth blockchain to Allbridge Core, further expanding the list of supported networks. Utilizing Allbridge Core, users will be able to seamlessly bridge the most popular stablecoin assets to Polygon from Ethereum, BNB Chain, Solana, and Tron.
Why is Polygon important?
Leveraging the advantages of the Polygon technology, more DeFi community members will experience its scalable, secure, and sustainable ecosystem of decentralized applications and gain access to the wide variety of protocols available on Polygon.
Allbridge believe that this integration will further drive the adoption of the Polygon technology within the DeFi space, and they are excited to contribute to its growth. Access Polygon now with the help of All ridge Core!
About Polygon Labs
Polygon Labs develops Ethereum scaling solutions for Polygon protocols. Polygon Labs engages with other ecosystem developers to help make available scalable, affordable, secure and sustainable blockchain infrastructure for Web3.
About Allbridge Core
Allbridge Core enables the transfer of value between blockchains by offering cross-chain swaps of native stablecoins. Being messaging protocol agnostic, Allbridge Core connects a variety of EVM and non-EVM networks.
SOURCE:
https://allbridge.medium.com/polygon-is-live-on-allbridge-core-b4fa73c57ddb