SHIBONK Partnership with Monkey Dex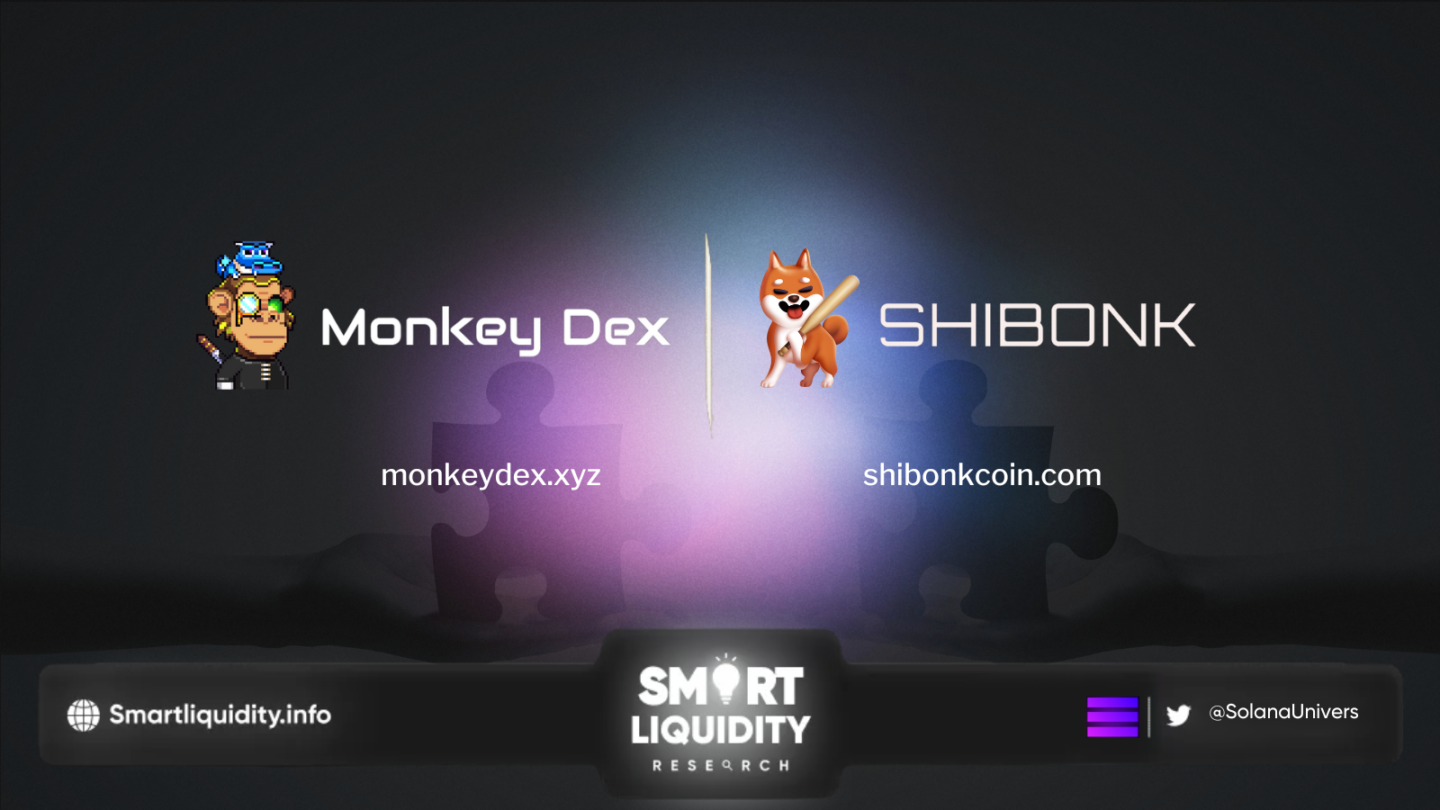 Shibonk core is pleased to announce an official partnership with the new revenue-sharing DEX on Solana, the Monkey DEX, to develop ShibonkSwap!
Shibonk partnership with Monkey DEX will result in the development of Shibonks on Decentralized Exchange for usage by their whole community.
Introduction
ShibonkSwap will function as a Dex aggregator swap, allowing users to exchange any token on the Solana Ecosystem. While searching for the best pricing across all Solana Liquidity Pools.
ShibonkSwap aims to create a clean and simple user interface for all sorts of traders to utilize. Regardless of the token they are exchanging. Their platform will offer some of the lowest costs on Solana while also serving as a direct source of revenue for the Shibonk Eco-system to burn $SBONK tokens.
Trade:
Trade any token on the Solana Eco-system with their Liquidity Aggregator technology, which gets you the best rates possible with the touch of a button.
Burn:
ShibonkSwap Platform fees will go straight toward burning $SBONK tokens each week! The burns will immediately reduce the quantity of $SBONK tokens available for buying on the market, gradually increasing the price floor of $SBONK.
Earn:
The top traders on our platform will get $SOL prizes based on volume. The rewards will be given in $Sol, and the scoreboard will update in real-time so you always know where you stand!
They will deliver such a wonderful use case to their community just weeks into the launch. They are looking forward to bringing even more to the table in the near future!
About Shibonk
SHIBONK plans to bring value and recognition to the often overlooked but highly influential world of internet memes. SHIBONK aims to change this by creating a token, $SBONK. Recognizes and rewards the creators and curators of high-quality memes with Airdrops that won't destroy $SBONKs value, satisfying our holders and creators.
About Monkey DEX
A multi-chain revenue sharing DEX that is already live on Solana and rewards holders with 70% of the weekly revenue.
SOURCE
https://medium.com/@shibonksol/shibonkswap-d29aa6b87123