Playdex and DoRac Partnership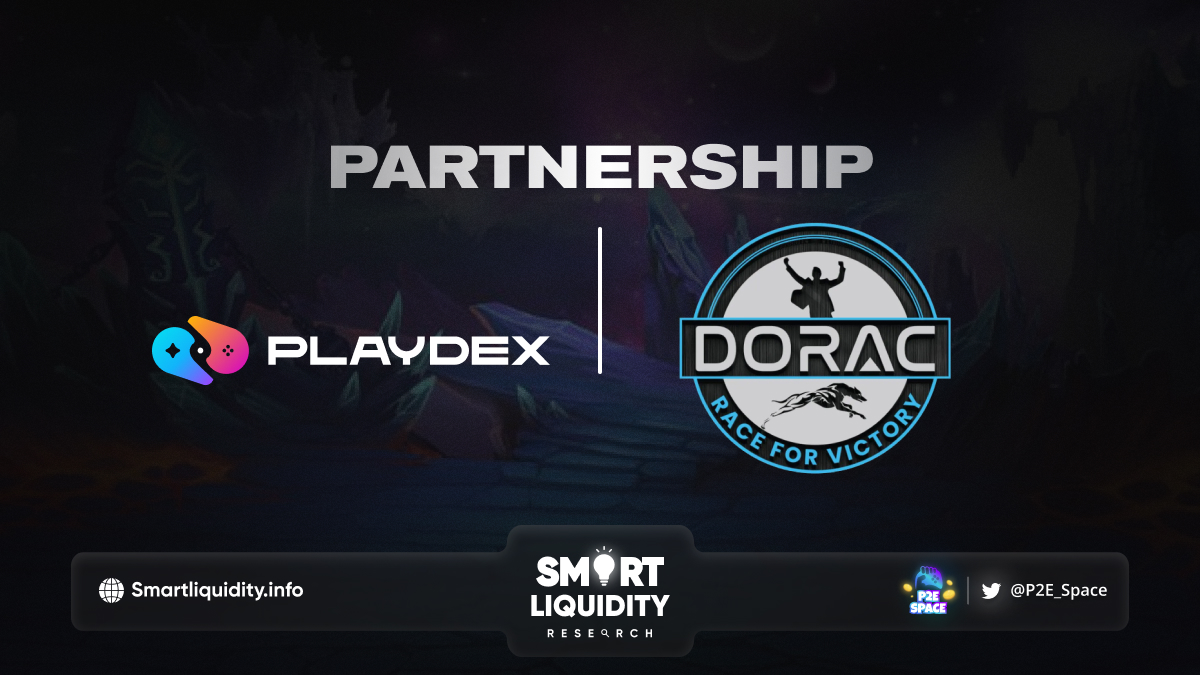 Playdex is thrilled to announce its new strategic partnership with DoRac, a futuristic dog racing MMORPG with a compelling Play-and-Earn component. In this trailblazing metaverse built on the Binance Smart Chain, you'll be able to own, breed, trade, and race the world's fastest dog NFTs.
Every dog in DoRac has unique characteristics, personalities, and stats which determine how fast your dog can get to the finish line. You can level up these four-legged hounds by training them and giving them digital treats from the in-game shop.
On top of creating the most immersive racing game you've ever seen, DoRac is building sustainable breeding to solve one of the biggest problems in the crypto gaming world. In many blockchain games, breeding is usually when one or more NFTs are used to create a new NFT into the ecosystem. However, since NFTs never die, breeding can quickly lead to overpopulation and saturation within the game's ecosystem. Without deflationary mechanisms, the game's marketplace eventually begins to drown in so many new NFTs, leading to plummeting prices caused by price gouging. They've seen this issue happen time and time again even in the leading breeding games like Axie Infinity.
More About Dorac:
Determined to become the most sustainable game in web3, DoRac is adopting a 365-day lifecycle for each greyhound NFT, which can breed up to six times before retiring. Dogs will also retire after their 9600th race. The retired dogs will be removed from the game's economy as an earner, since they will no longer be allowed to breed, race, or train. In order to breed, you'll need both $DRT and $DORC and the price increases with each subsequent breed.
DoRac's game page is also already up on the Playdex game hub! They're over the moon to join forces with this game that is revolutionizing the popular genre of Play-And-Earn breeding games.
About Dorac
DoRac is a metaverse space crypto Play-and-Earn game with MMORPG (Massive multiplayer online role-playing game) elements, running on WebGL. Powered by the Unity game engine, participants will be able to take part in greyhound racing as well as take on quests and other adventures within the DoRac metaverse.
Players will be able to train, breed, exchange (buy/sell) and race their virtual dogs, which will come in the form of smart NFTs. A set amount of dogs (8-12) participate in every race. Daily races, Tournaments, and Championships will take place in multiple arenas across the DoRac metaverse.
About Playdex
Playdex is a social gaming platform where we make it easy for players to have fun and play web2 and web3 games for free together with their friends.
SOURCE: MEDIUM