MixMarvel Partners with Decentralized NFT Market X2Y2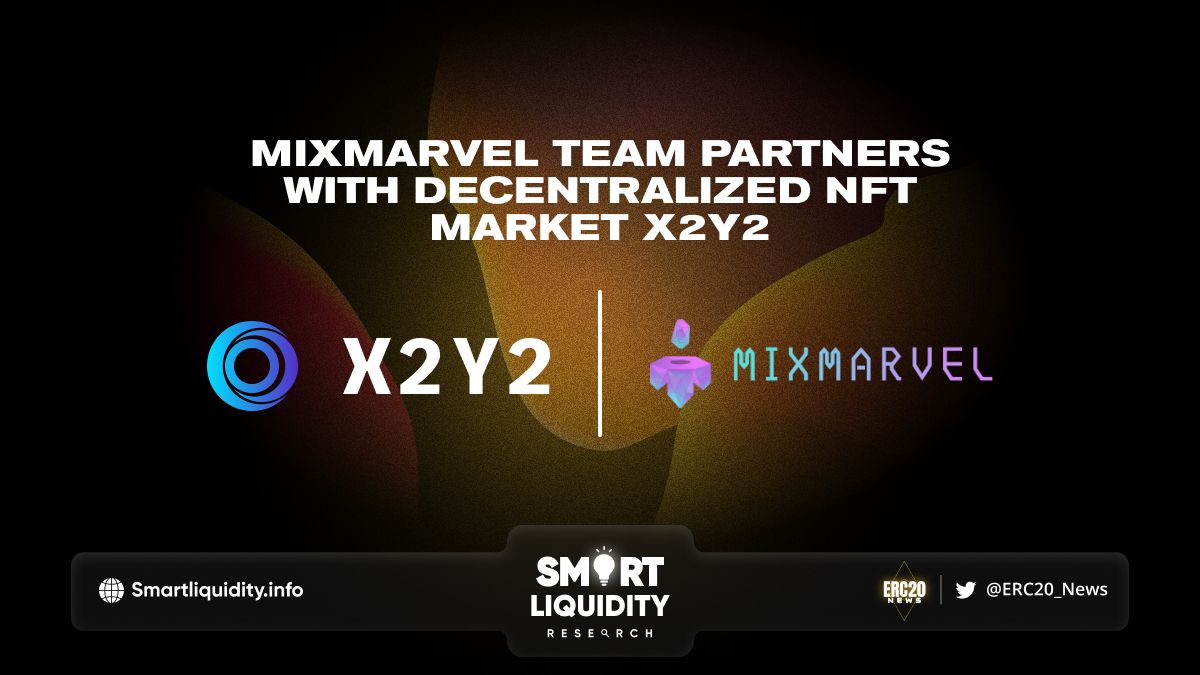 MixMarvel is proud to announce its partnership with the decentralized NFT marketplace X2Y2 to provide users on both sides with richer content experience and extra convenience in NFT-related trading, managing, and developing.
This partnership will allow MixMarvel to fully leverage the multichain attributes of X2Y2 to pump up its ecosystem projects better. In the meantime, MixMarvel will also provide X2Y2 with continuous, high-quality game content and promote the exchange of community users by co-promoting its incubated projects with X2Y2.
Partnership Details
Designed to meet the needs of the community, X2Y2 NFT marketplace can inject enormous vitality and boost great momentum in the MixMarvel ecosystem by providing the latter's incubated projects like its latest next-gen MMORPG MetaCene with professional help in promoting NFTs and their related features.
X2Y2's core goal to build a truly decentralized NFT market and give it back to the community — "By the people, for the people" — much coincides with MixMarvel's community focus in bridging Web2 users and developers to the Web3 world mostly through incubating the next-generation NFT -based blockchain games.
About MixMarvel
MixMarvel is the world's leading blockchain content-incubation platform and creators community. By in-depth exploring the open world and integrating world-renowned IP with high-quality content, MixMarvel connects investors and mass users through asset distribution, content publication, DeFi tools, infrastructure, community co-creation, and other diversified scenarios in a new ecosystem of dapps. Its ecosystem comprises a broad portfolio of FT/NFT assets, including the MIX, RPG, and HEROES tokens; blockchain content including the GameFi application DeHero; and infrastructures including Rangers Protocol and MixMarvel SDK.
SOURCE:
https://medium.com/mixmarvel-official-blog/mixmarvel-team-partners-with-decentralized-nft-market-x2y2-df3bf7e39f5c