Fierce Launches Out of Stealth With $10M Seed Funding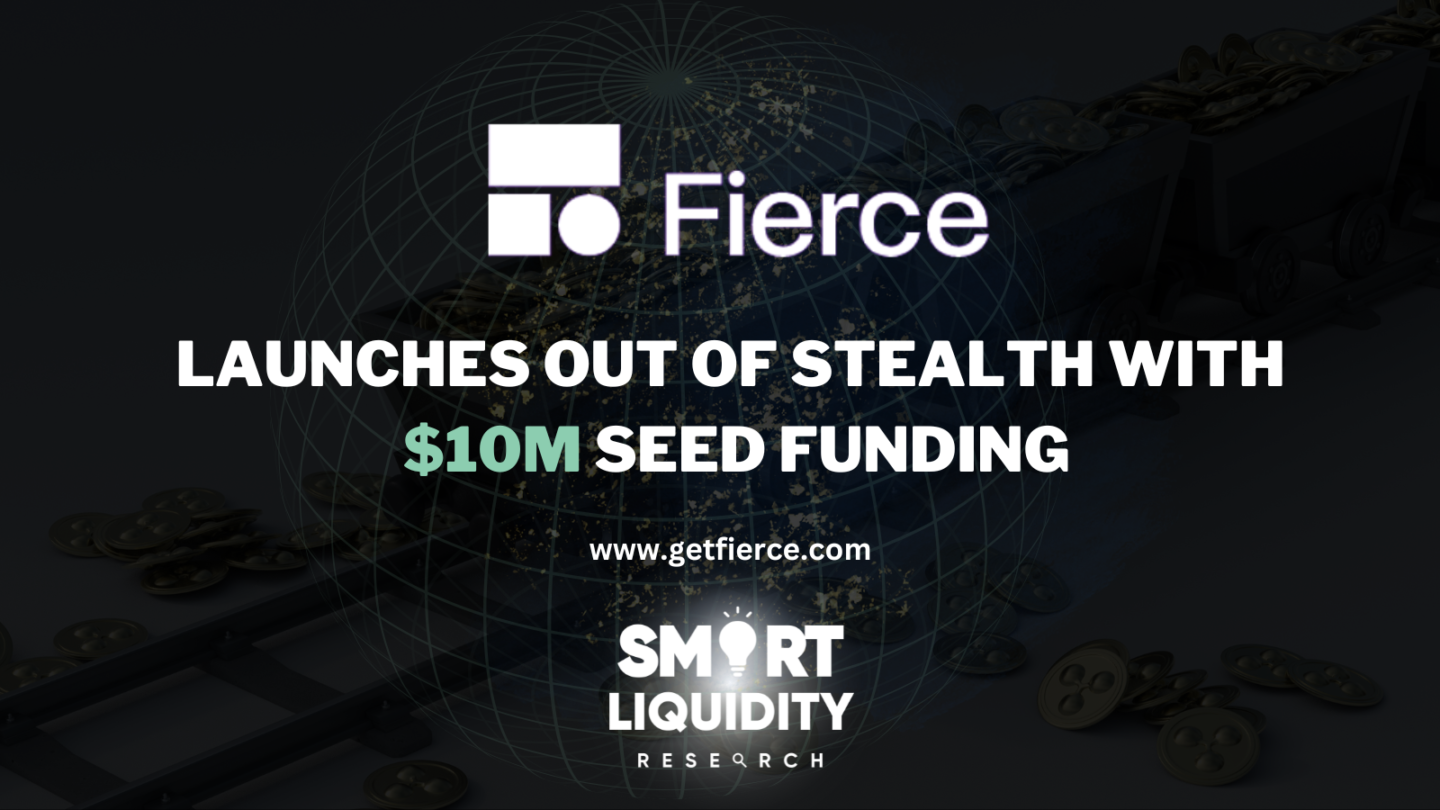 Fierce, the finance super app that puts your money to work, launches out of stealth with its app available for iOS worth $10M in Seed Funding.
Fierce $10M out of stealth seed funding, with participation from leading institutional investors including Pendrell, AP Capital, Wheelhouse Digital Studios, Space Whale Capital and several notable angel investors.
Introduction
Fierce was developed and constructed by an industry veteran team that included executives from numerous US stock exchanges, neo-banks, traditional banks, and crypto platforms. CEO/Founder Rob Cornish was the CIO of the New York Stock Exchange and the CTO of Gemini Trust Company before starting Fierce in mid-2021. Fierce's mission-driven strategy is to empower users to confidently manage their money, regardless of where they are on their financial path, by removing the friction most individuals confront in today's splintered spot-market economy.
Fierce provides customers with best-in-class financial offerings, including an FDIC-insured checking account with an industry-leading current rate of up to 4.25% APY, a no-fee debit card with access to over 55,000 fee-free ATMs, and a Fierce Rewards Credit Card with 1.5% cash back on all spending. All interest and rewards, automatically redeem into the user's portfolio, making Fierce a safe, secure harbor.
Fierce provides users with the ability to purchase shares of stocks and ETFs, including fractional shares, without having to purchase a full share of stock. They also offer a user-friendly interface to track and manage investments, educational resources, market insights and analysis, and regulated crypto trading. Customers can also profit from existing stock holdings by participating in Fully Paid Securities Lending (FPSL). FPSL allows customers to make the most of their investment portfolio and earn additional income without having to put in additional effort. Shares are always available for the customer to trade any time.
Management Quote
"Fierce is a customer focused, feel-good finance app," said Rob Cornish, Founder and CEO of Fierce. "We are truly mission-driven in our effort to bring the best of fintech to people, so we built an incredibly advanced platform with a simple UX to give as much yield as possible to our customers. Our goal is to help users increase their wealth while enjoying an empowering, positive experience on the app."

"As we've seen with some of the recent turbulence in the financial markets and incumbent institutions, the market is ready for a solution like Fierce, a company that puts customers first," said David Krell, Angel Investor and past Founder/Chairman of the International Securities Exchange. "Fierce is entering the market with a powerful solution that allows customers to take control of their finances while calming the financial anxiety that many people face today. We're confident in the company's ability to provide customers with the means to create financial stability for the long run. I'm thrilled to be a part of this journey with Fierce and the company's relentless focus on helping investors across the country reach their financial goals."
Fierce Mission
Fierce's mission is to empower people to feel confident about their finances. The app will launch with a proprietary AI-driven news feed and U.S.-based live 24/7 support. Customers will be able to track and manage their total wealth by linking all their existing financial accounts. Fierce believes that customers should always be able to reach a real person and be able to do so in the most convenient way.
Fierce aims to help customers unlock their financial confidence by providing them with best-in-class financial products, such as personal loans, mortgages, insurance, and more. The Fierce app, available for customers to download on iOS and will launch for Android later this year.
About Fierce
Fierce is the innovative finance super app that brings together the best offerings in the fintech industry into one seamless user experience. Fierce offers a comprehensive yet seamless finance solution, including an FDIC-insured checking account with industry-leading APY, stock trading with passive yield, 24/7 live customer support and a rewards credit card and crypto trading coming soon.
SOURCE
https://www.businesswire.com/news/home/20230208005123/en/Fierce-Launches-Out-of-Stealth-With-10M-Seed-Funding-to-Empower-Customers-to-Take-Control-of-Their-Finances