Mises Partnership with Sharky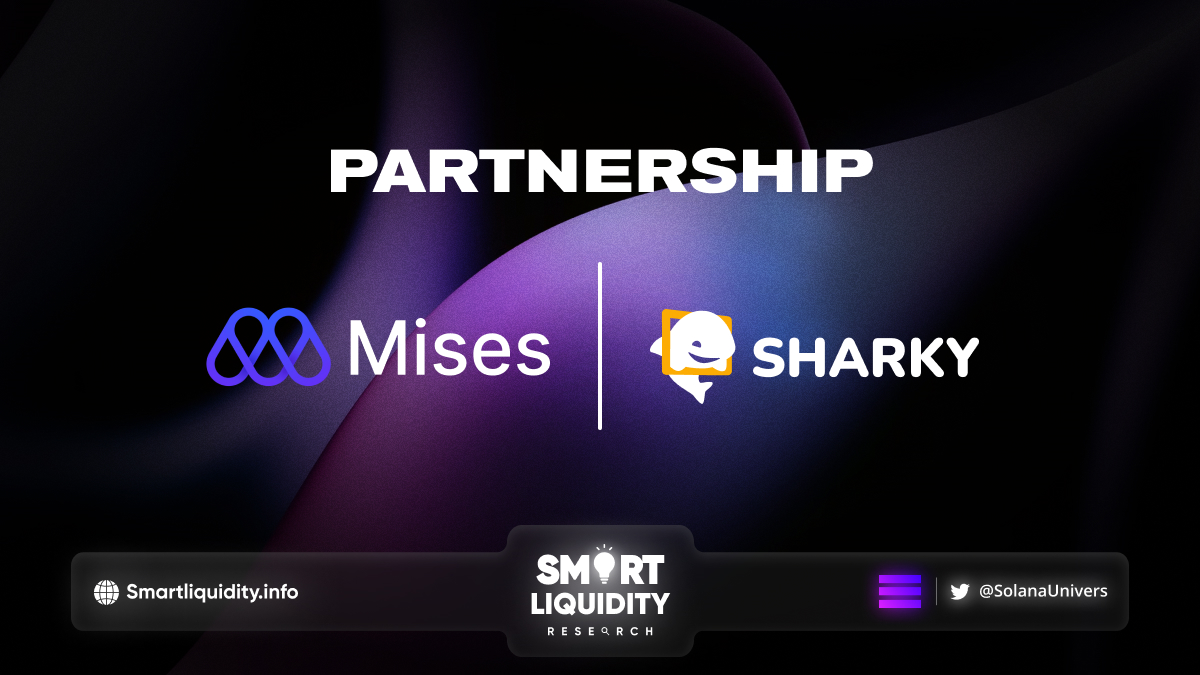 Mises Browser is the world's first fast, secure and extension-supported mobile Web3 browser, announced a partnership with Sharky, a leading NFT-backed lending platform on the Solana Network.
Mises Browser, in partnership with Sharky, promotes it in the Web3 Sites NFT category, allowing users to access it securely and fast on mobile.
Introduction
Sharky is a platform where anyone can make loan offers for NFTs in a collection, and holders choose the NFT, left-click-borrow instantly. You make money as a lender. You get cash on demand as a borrower.
Sharky may be thought of as decentralized, demand-driven, NFT-backed loans. Borrowers can obtain a loan using any NFT from the collection. Lenders also bid on an unidentified NFT from the confirmed collection. They go to great lengths to make this procedure as simple as possible, so you don't have to worry about crunching figures or comprehending jargon. This bitepaper will cover all you need to know to live your best degen lyfe and generate money at the same time.
How does Sharky Accomplish This?
Short-term loans typically feature high-interest rates, allowing lenders to make a lot of money in a short period of time. Borrowers may be in desperate need of cash right now (look at that sweet mint), but they have nothing but gleaming NFTs in their wallets. Sharky links the Lender and Borrower, and they both benefit. Even if the Borrower defaults on the loan, the Lender is still protected since the NFT is worth more than what they paid to make the loan. You may find out more about Sharky by clicking here.
About Mises
Mises dedicates to building the infrastructure of Web3 with its main products including Mises Chain, Mises ID, Mises Browser, Decentralized Storage, and  NFT. Mises Browser is the world's first fast, secure and extension-supported mobile Web3 browser.
About Sharky
Sharky provides user-friendly DeFi for NFTs. To start, users can borrow against their NFTs through decentralized lending. Anyone can make a lending offer on an orderbook for the collection, and the borrower is able to accept the instant loan. Solana, as a technology, enables us to build advanced use cases for NFTs as an asset. Sharky brings DeFi to the masses, as the decentralized bank of NFTs.
SOURCE
@Mises001 and @SharkyFi have built a partnership, Mises Browser includes SharkyFi and recommends it in Web3 Sites NFT area, allowing users to access it secure and quickly on mobile.#NFT #lending #Solana pic.twitter.com/qowQXXddub

— Mises (@Mises001) February 10, 2023