Zeta Markets Integration with Chainlink Price Feeds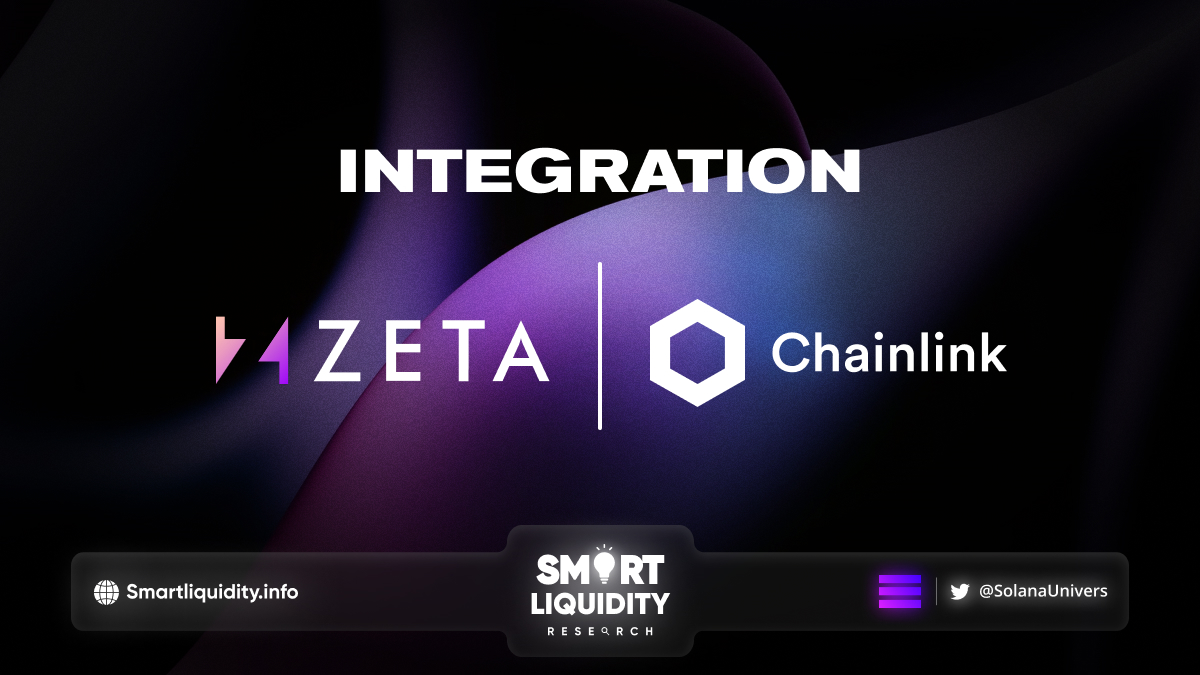 Zeta is the premier under-collateralized DeFi Derivatives Exchange, built on Solana, and announced its integration with Chainlink Price Feeds to Secure Perpetuals Exchange.
Zeta Markets proudly announces its integration with Chainlink Price Feeds on Solana Mainnet. To initially use the following Chainlink Price Feeds: BTC/USD, ETH/USD, and SOL/USD.
Zeta may increase the performance and robustness of its trading exchange by utilizing Chainlink's dependable, high-speed, and decentralized pricing feeds. Introducing Chainlink as a trustworthy oracle provider will aid in the settlement of perpetuals and other contracts on Zeta with even more precision and dependability.
Introduction
Zeta Markets is a derivatives platform featuring a completely on-chain risk engine and a Central Limit Order Book (CLOB). Solana is the only mature ecosystem that offers the engineering freedom required to run such an application while maintaining decentralization.
Chainlink Price Feeds are an important factor of the trade infrastructure required for DeFi on Solana to thrive. Solana is one of the most performant chains for institutional finance because to its mix of institutional-grade oracles, high-throughput base layer, and varied validator set. Fortunately, Chainlink has demonstrated its ability to gently traverse unanticipated situations. This is critical for systems that deal with trade execution and risk management. Particularly those that offer the additional assurances afforded by web3.
"We're excited to integrate Chainlink Price Feeds on Solana to help increase the resiliency and security of our protocol. We take platform security very seriously, so it's critical to us that we leverage Chainlink's industry-leading oracle solution to help ensure our protocol is as robust as possible to adverse market events." — Tristan Frizza, Founder of Zeta Markets
About Chainlink
Chainlink is the industry-standard Web3 services platform that has enabled trillions of dollars in transaction volume across DeFi, insurance, gaming, NFTs, and other major industries. As the leading decentralized oracle network. Chainlink allows developers to create feature-rich Web3 apps with real-world data and off-chain computing. Across any blockchain and provides a common gateway to all blockchains for multinational organizations.
About Zeta
Zeta's objective is to build a futures and options exchange that is quick, liquid, and decentralized. Built on Solana, we're the world's first decentralized exchange with a fully on-chain orderbook offering a suite of derivatives products: Options, Dated Futures & Perpetual Swaps.
SOURCE
https://blog.zeta.markets/zeta-markets-leverages-chainlink-price-feeds-to-secure-perpetuals-exchange-669937847e52