O-MEE and Koinly Partnership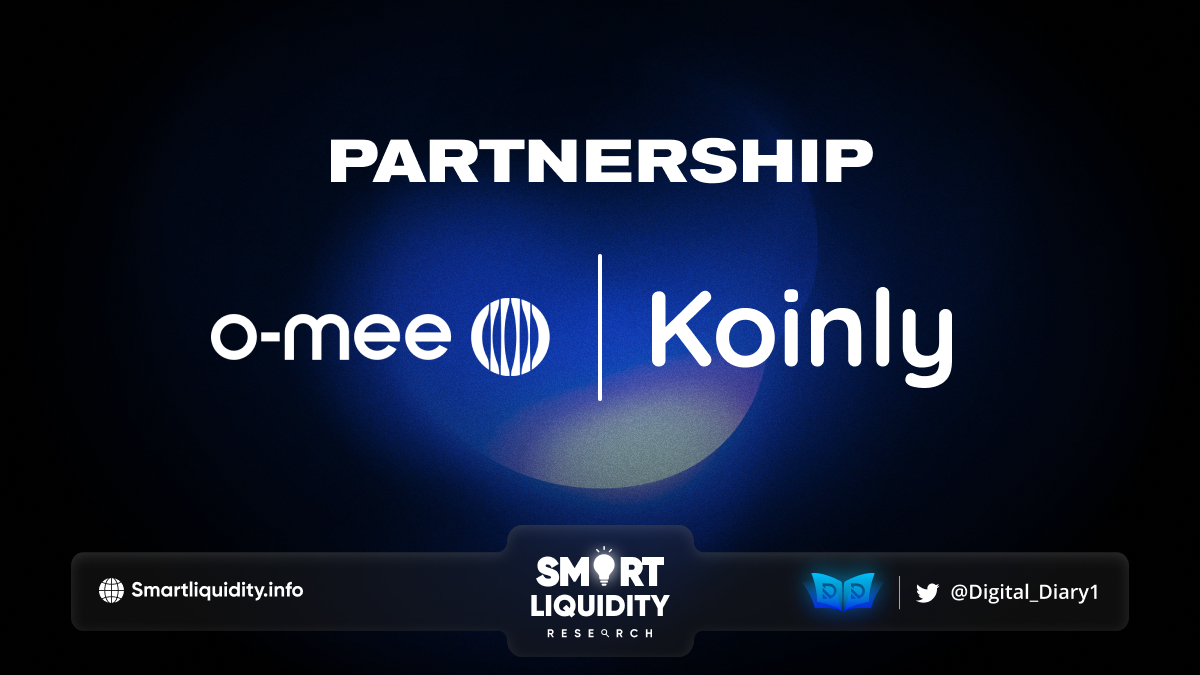 O-MEE is excited to announce its latest strategic partnership with Koinly, the easiest way to track and report your crypto taxes.
Koinly is a software platform that helps automate cryptocurrency tax reporting. They simplify the complex task of calculating and reporting cryptocurrency taxes while providing users insights into their crypto investments. O-MEE's users will have access to their services with a 20% discount!
Koinly supports over 6,000 cryptocurrencies and provides a range of tax reporting methods, including FIFO, LIFO, and specific identification. In addition to tax reporting, Koinly offers portfolio tracking, performance analysis, and cryptocurrency pricing data. All through their user-friendly and also beginner-friendly platform.
'Whether you are a taxpayer looking to get an accurate crypto tax report, a business looking to track your inventory or an accountant trying to work your way through a maze of transactions. Koinly has got you covered.
How? Koinly is a Bitcoin and cryptocurrency tax calculator that makes generating tax reports super easy. Simply connect your crypto wallets and exchanges via API or CSV files and let Koinly calculate your capital gains and income.'
As the number of people investing in digital currencies grows, so does the need for reliable and efficient tax reporting. Koinly offers the perfect solution, with support for over 700 exchanges and wallets and 24/7 customer support. Koinly's reporting feature also offers a range of customizable options, allowing users to generate comprehensive tax reports tailored to their specific needs. These reports are generated in a clear and also easy-to-understand format, making them perfect for users who are new to digital currency tax reporting.
About the Partnership
They see their partnership with Koinly as a match made in Web3 heaven. They both strive to make Web3 more accessible — they want users to enjoy a seamless and stress-free experience. O-MEE for the creator economy and Koinly for tax reporting. For their part, this partnership is about giving creators the peace of mind that comes from knowing that their finances are in order.
With Koinly's expertise in digital currency tax reporting and O-MEE's commitment to providing a platform that facilitates the creator economy. This partnership is set to facilitate the way creators manage their finances and also build social and economic value in the world of Web3.
About O-MEE
O-MEE is on a mission to develop the first social media network with a subscription service and NFT marketplace within the crypto ecosystem through reinventing and improving upon the existing social media concepts. Through its intuitive and also easy-to-use interface and experience, O-MEE will become the ultimate integration of social media and cryptocurrency.
The project will be powered by its native token $OME which is the project's governance token. Which can be used for voting within its DAO (Decentralized Autonomous Organization), driving proposals for future initiatives, bootstrapping, and more. Utility of the token includes the use of it to purchase NFT's in its marketplace, subscription, pay per view. And tipping of favourite content creators, earning of rewards through staking as well as the promotion and advertisement of content to other platform users.
About Koinly
Koinly calculates your cryptocurrency taxes and also helps you reduce them for next year. Simple & Reliable. It solves crypto tracking & tax reporting for investors. They do this by pairing intuitive software with expert guidance from renowned tax consultants. It's about giving investors more time to focus on what they care about.
SOURCE: MEDIUM