Super Vet: First-Ever Animals Rescuing NFT GameFi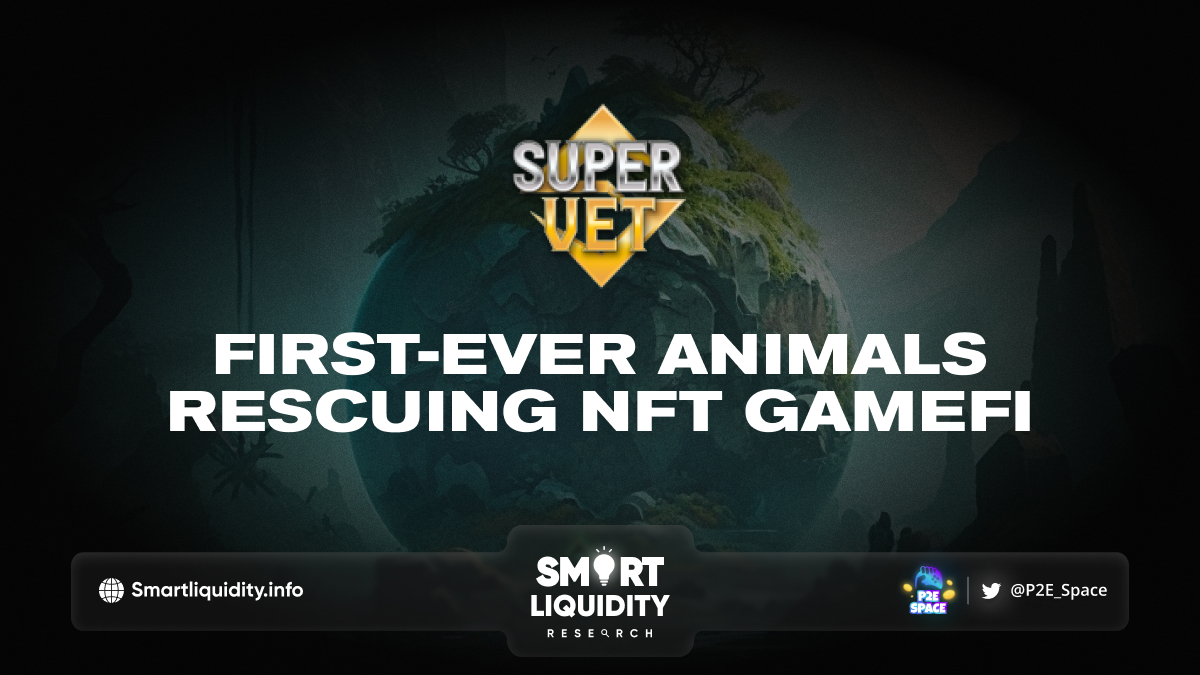 Super Vet is a vet-themed game where the vets with extraordinary superpowers rescue innocent animals in times of trouble and need. This GameFi is built on BSC technology following a native token $SVET of BEP-20 standard. It is also a Read To Earn & Play To Earn 3D NFT rescue animals game & comics.
Why P2E Models?
NFTs provide a verifiable record of ownership via a DeFi digital ledger, bringing possibilities for the users to trade and also transact with the digital assets. That's why NFT games are running on P2E models with the fruition of long-term perks. You play the game and earn fiat money. Though it was impossible before the NFT games, where players pay for the tools that had no value outside the game ecosystem.
Gameplay In A Nutshell
Super Vet is a normal veterinarian doctor, but with extraordinary supernatural powers that not only treats medically the animal but also rescues them by identifying the animals' locations. Isn't cool that animals will now have their life-savers when they get into trouble of any kind?
Super Vet being a superhero for the animals that rescue them is a 3D finest art NFT character is on the missions in the Super Vet World. It has 4 Tiers, commonly knowns as "Super Tiers". There are 10 super vets in the game and their mission is to rescue innocent animals in problems. For that, the vets have to identify the location, reach down to the afflicted animals to rescue them medically with tools or medical pieces of equipment. In doing so, the superheroes can potentially face some hurdles on their way to rescue, in their mission to be accomplished in a specific given timeframe.
About Super Vet
Super Vet is a first-ever coolest rescuing animals 3D NFT based GameFi built on the BSC technology.
In this P2E game, there are 10 super vets that rescue animals in their respective missions in the Super Vet World. Players can earn exciting rewards. A player can utilize these rewards to purchase the in-game assets and characters from NFT marketplace to enjoy the fruitful utilities of the tokens and also the NFTs. There are purchasable tools as well for the super vets for rescuing the animals.
This game combines the worlds of NFT, DeFi, GameFi, players, artists, NFT enthusiasts, veterinarians, and also developers all at one ecosystem to enjoy the epic game. In future, the game will be expand to the Metaverse as well.
SOURCE: SUPERVET WEBSITE