BitKeep Partnership with NFTrade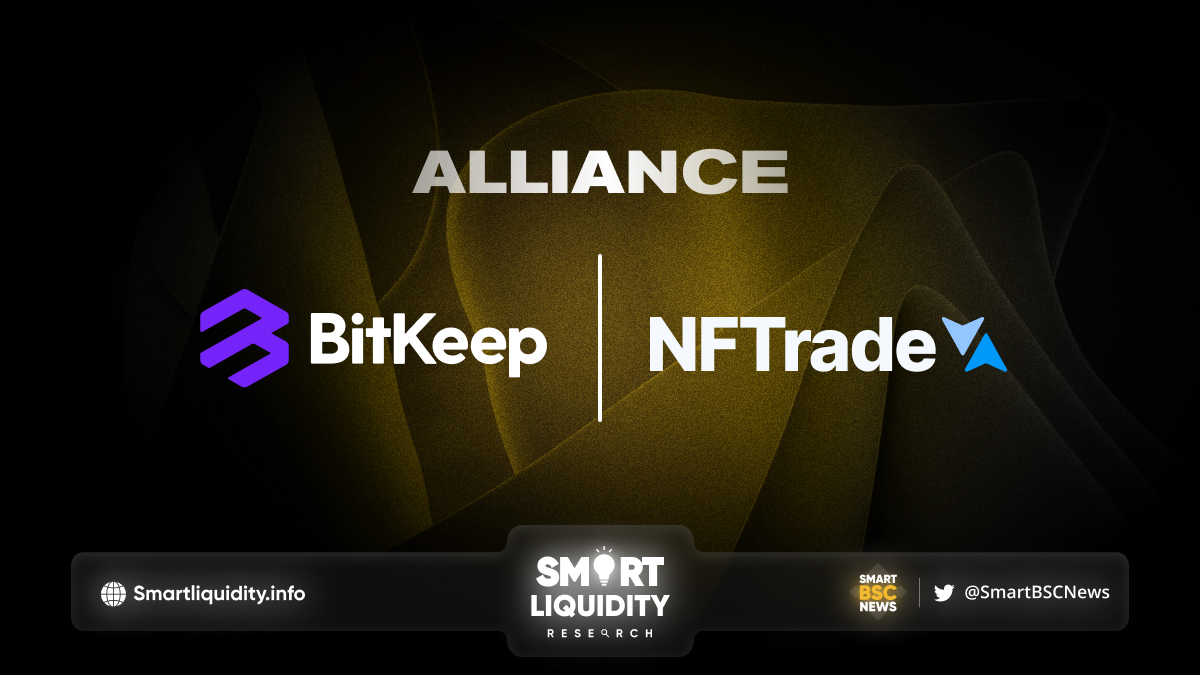 BitKeep Partnership with NFTrade, bringing a host of benefits for users, including greater security, faster transactions, and seamless storage of their digital assets.
The partnership will allow Bitkeep Wallet users to easily access and manage their NFT assets on NFTrade, without having to worry about the security of their private keys. By integrating with Bitkeep's state-of-the-art security measures, including multi-signature technology and secure offline storage, users can rest assured that their digital assets are safe and secure. As BitKeep announced its Partnership with NFTrade.
In addition to enhanced security, the integration will also bring faster and more efficient transactions to NFTrade's platform. Bitkeep's advanced technology allows for faster confirmations and lower fees. Making it easier and more cost-effective for users to buy, sell, and leverage NFTs on the NFTrade marketplace.
The Partnership
The partnership with Bitkeep Wallet is just the latest in a series of strategic moves to expand and enhance a great variety of offerings to our users. With a focus on user experience, security, and innovation, NFTrade has quickly emerged as one of the leading platforms for NFT collectors, creators, and investors.
­
About BitKeep
BitKeep is a decentralized multi-chain crypto wallet dedicated to providing safe and convenient one-stop digital asset management services to users around the world. They are now serving nearly 8 million users across 168 countries. BitKeep has forged partnerships with top 30 chains including Polygon, Solana, BNB Chain, ETH, HECO, OKX Chain. TRON, Fantom, Wax, IOST, AVAX, zkSync, Terra, Nea, and Arbitrum, and become their official recommended wallet. With 76+ Mainnets, 20000+ DAPPs and 223,500 cryptos supported, Bitkeep aims to provide the most convenient and easy-to-use decentralized portal to users.
­
About NFTrade
NFTrade is a decentralized multi-chain and blockchain-agnostic NFT platform. NFTrade is an indexer of all NFTs across all of their integrated chains. Hosting the complete NFT lifecycle and allowing anyone to seamlessly create, buy, sell, swap, farm. And leverage NFTs across different blockchains. Using NFTrade, anyone can gain access to the entirety of their NFT, unlocking the total value of the NFT market.
­