LiquidDriver Partnership with Sterling Finance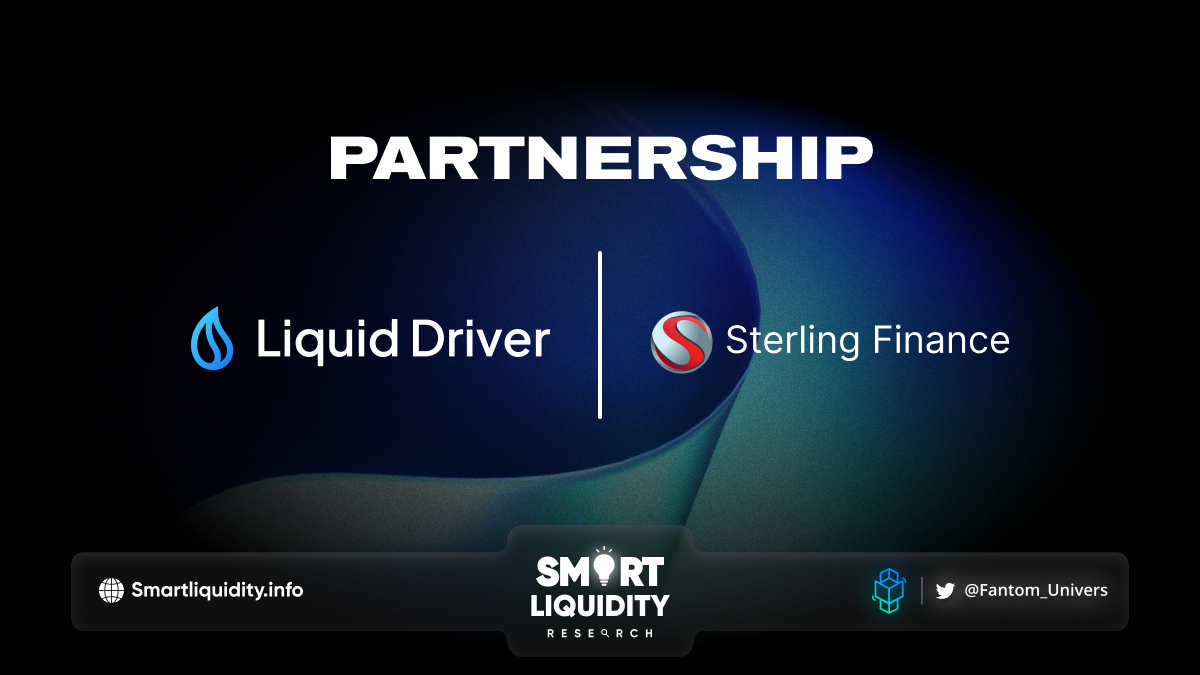 LiquidDriver Partnership with Sterling Finance, Sterling aims to act as a solution for protocols on Arbitrum to properly incentivize liquidity for their own use cases. 
This marks an exciting step towards cross-chain expansion. This collaboration will enable LiquidDriver to reach new audiences and tap into growing demand for cross-chain solutions. As part of the partnership, Sterling Finance will provide LiquidDriver with a token allocation, which will support the growth of our cross-chain fleet and the development of new products and services. As LiquidDriver announced its Partnership with Sterling Finance.
Arbitrum
The leading Layer 2 scaling solution for Ethereum, providing a seamless experience for users and developers alike. With over 1 billion total value locked and recent growth in Total Value Locked (TVL), Arbitrum's consistent development and security-first approach validate its position as a reliable and efficient solution. Offering a range of powerful features and capabilities, Arbitrum scales Ethereum without compromising on security.
The Partnership
Sterling Finance, a DEX based on the Solidly DEX model, addresses known issues such as liquidity incentivization, ensuring productive gauges, and tying rewards with emissions. With the support of Sterling Finance, LiquidDriver aims to become a leading provider of Liquidity-as-a-Service in the cross-chain space. By working together, both projects hope to promote long-term sustainability and growth while providing users with a seamless experience in the Arbitrum network.
­
About LiquidDriver
LiquidDriver is a liquidity mining dApp that provides Liquidity-as-a-Service on cross-chain space. With a strong focus on transparency, community, and innovation, LiquidDriver offers flexible and cost-effective liquidity options to its users. We aim to bring its users more utility, rewards, and long-term benefits through our native token, LQDR.
­
About Sterling Finance
Sterling Finance aims to act as a solution for protocols on Arbitrum to properly incentivize liquidity for their own use cases. Building on top of the groundwork laid out by Solidly. The team has addressed that first iteration's core issues to realize its full potential. Their team is a group of crypto natives looking to build upon what Andre Cronje created with his Solidly ecosystem. The team hopes their version of Solidly on Arbitrum with slight changes will focus on driving long-term value to Arbitrum network users.
­