ColdStack Partners With LEAFES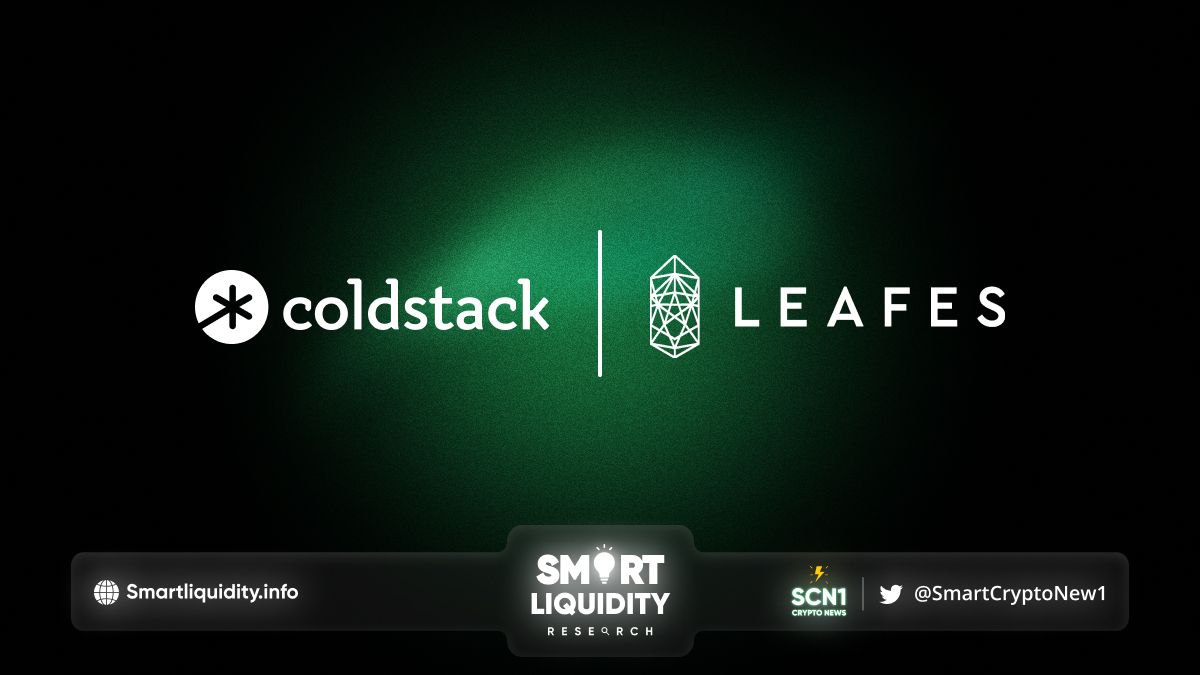 ColdStack partners with LEAFES  a metaverse experience factory for easy brand integration and monetization tactics. The partnership with LEAFES, allows ColdStack to take a step closer to being known worldwide.
With ColdStack's NFT native integration, it can make it easy to store all types of data, and its AI helps to find the best maintenance costs for every file. ColdStack's immutable global infrastructure will make the LEAFES' metaverse more immersive with better retrieval speeds which means the denizens of this metaverse never have to worry about their world ending.
Partnership Importance
With ColdStack's advanced technology in decentralized storage, LEAFES can securely store their data and ensure the longevity of their metaverse experiences. The collaboration allows both companies to accelerate the adoption of decentralized storage and bring this technology to the masses.
Additionally, LEAFES will be able to offer their clients a seamless and secure solution for their data storage needs, which enhances their overall value proposition. Overall, the partnership will bring growth and success for both ColdStack and LEAFES.
ABOUT ColdStack
ColdStack is the first to market a decentralized Storage Aggregator. Near-complete S3-compatibility, with S3-versioning being fine-tuned is its core functionality. AI-aggregator determines the most cost-efficient storage solutions based on file size, type, and access frequency. UX/UI dashboard allows getting a more personalized experience, including easily viewable upload and download metrics.
ABOUT LEAFES
LEAFES is a Metaverse Experience Factory for easy brand integration and Monetization tactics. It offers a complete solution for Metaverse strategy, space, and virtual clothing creation. The company has its own line of eco-friendly digital and physical clothing. The AI platform streamlines brand integration into metaverses like Roblox, Decentraland, and Minecraft, and automates revenue sharing across all metaverses using token technology. LEAFES also provides Technical & Marketing expertise in creating Metaverse spaces and Metaverse concepts for brands.
RESOURCES