Optimism Surges 14% with Coinbase Integration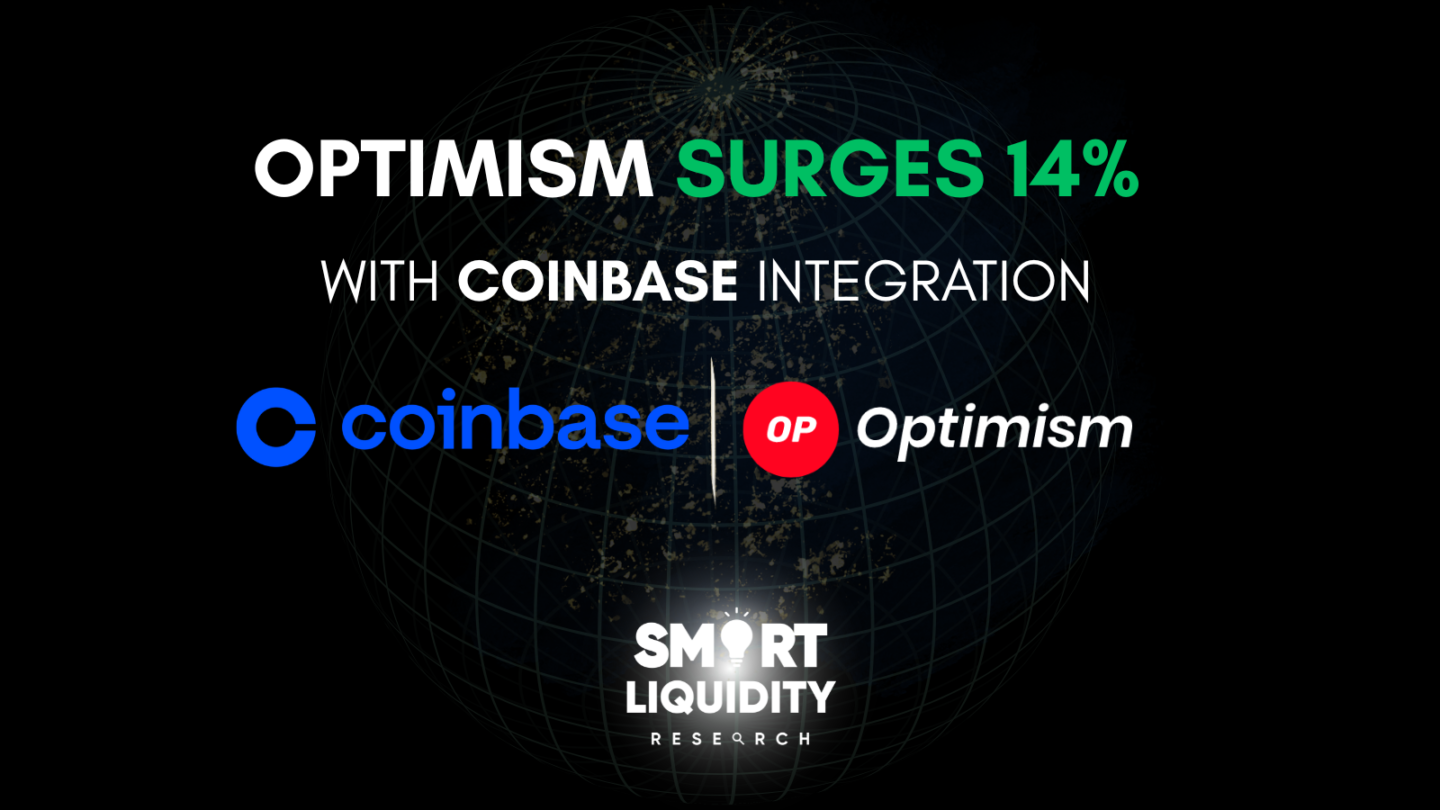 In the ever-evolving world of cryptocurrency, the latest buzz is all about the rise of the Optimism network and the resulting price surge of its native token, OP. This excitement was further fueled by the recent announcement that Coinbase, one of the largest cryptocurrency exchanges in the world, has joined the Optimism ecosystem.
The recent integration of the Optimism network with Coinbase, one of the largest cryptocurrency exchanges in the world, has resulted in a significant surge in the value of its native token OP.
Optimism is a Layer 2 scaling solution for the Ethereum blockchain that aims to increase its transaction processing speed and reduce fees. By leveraging Optimism, users can enjoy faster and cheaper transactions on Ethereum-powered dApps without compromising security or decentralization.
The adoption of Optimism by Coinbase is a significant development as it reflects growing confidence in the technology's capabilities and potential for wider adoption. It also highlights the increasing demand for Layer 2 solutions that can address Ethereum's current scalability limitations.
Coinbase's Integration with Optimism Signals Growing Confidence in Layer 2 Scaling Solutions
As a result of this news, the price of OP, the native token of the Optimism network, has skyrocketed in value. At the time of writing, OP is trading at over $3, which represents a 50% increase in value in just one week. This surge in price is a clear indication of the market's enthusiasm for the potential of Optimism and the positive impact it could have on the Ethereum ecosystem.
This is not the first time that Coinbase has shown an interest in Layer 2 scaling solutions. In fact, the exchange has previously invested in projects such as Polygon, a Layer 2 scaling solution that enables faster and cheaper transactions on Ethereum.
Coinbase's decision to join the Optimism ecosystem could also have a significant impact on the wider cryptocurrency market. As one of the leading exchanges in the space, Coinbase's support for Optimism could attract more users and investors to the network, leading to increased adoption and further price appreciation for OP.
Overall, the rise of Optimism and the adoption of its technology by Coinbase represents an exciting development in the cryptocurrency space. With the demand for scalable and affordable blockchain solutions growing by the day, it seems that Layer 2 solutions such as Optimism will continue to play a vital role in the industry's future.