RaceFi Partnership with Liberty Gaming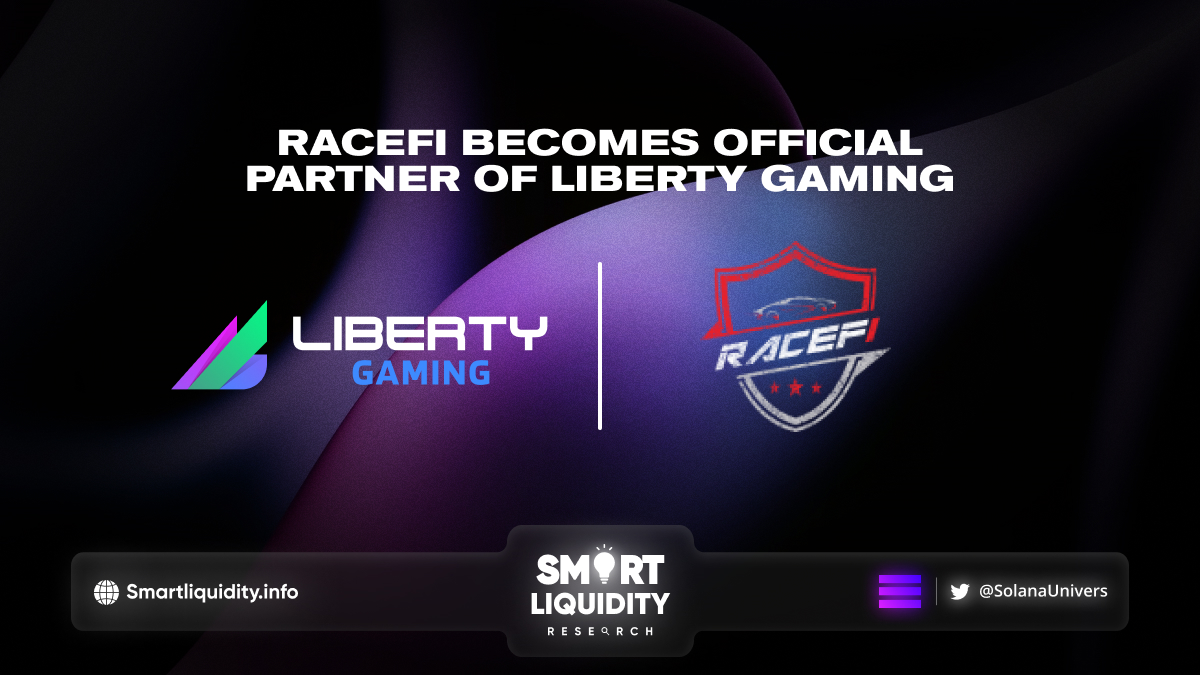 RaceFi, the premier AI/ML car racing game operating on the Solana network, revealed its partnership with Liberty Gaming.
RaceFi and Liberty Gaming are eagerly anticipating the outcome of their partnership, particularly with regard to the significant development initiatives that are underway.
Partnership Highlights
As part of their collaboration, RaceFi and Liberty Gaming will establish strategic partnerships to jointly develop and improve the structure and features of the game. By leveraging their respective expertise and resources, the two platforms aim to enhance the user experience and deliver the best possible product.
Furthermore, as part of this partnership, Liberty Gaming will also be involved in in-game advertising on RaceFi in the near future. This collaboration will allow both companies to expand their reach and offer new opportunities for users to engage with their brands.
About Liberty Gaming
Liberty Gaming is a leading GameFi ecosystem that is leading the charge in web3 gaming. It offers a variety of blockchain gaming opportunities to all audiences. The company is part of a larger group that includes a multi-chain launchpad and NFT and Token funds. Moreover, with its solid presence in the GameFi space, Liberty Gaming is a key player in the present and future of this exciting new market.
The company comprises a growing guild and community, a top-notch investment team, an incubation arm, and an exceptional global partner network. Together, these components form a new type of GameFi organization that serves as a gateway to the GameFi world for everyone. Liberty Gaming's innovative approach to gaming and its commitment to inclusivity makes it an important player in the rapidly evolving world of GameFi.
RaceFi is an exciting new decentralized metaverse and car racing game that boasts a cutting-edge Web3 infrastructure. Furthermore, RaceFi is built on the Solana blockchain and powered by Unreal Engine 5, which features state-of-the-art AI/ML technology that enhances gameplay and delivers a highly immersive experience for players.
In addition to the game itself, RaceFi is also building a metaverse that seamlessly integrates the real and virtual worlds across multiple blockchains, including Solana, BSC, Polygon, and Avax. This innovative integration creates a truly unique gaming experience that is sure to captivate players from around the world.
RaceFi recently completed its Initial DEX Offering (IDO) on SolRarz and Enjinstarter, and the $RACEFI token is now available for trading on Kucoin and Raydium. RaceFi's cutting-edge technology, innovative gameplay, and seamless integration of the real and virtual worlds position it to become a leading player in the fast-growing world of blockchain gaming.
SOURCE
https://racefi.medium.com/partnership-announcement-racefi-x-liberty-gaming-6e61585d66b6