Unloc Devnet 2.0 Launches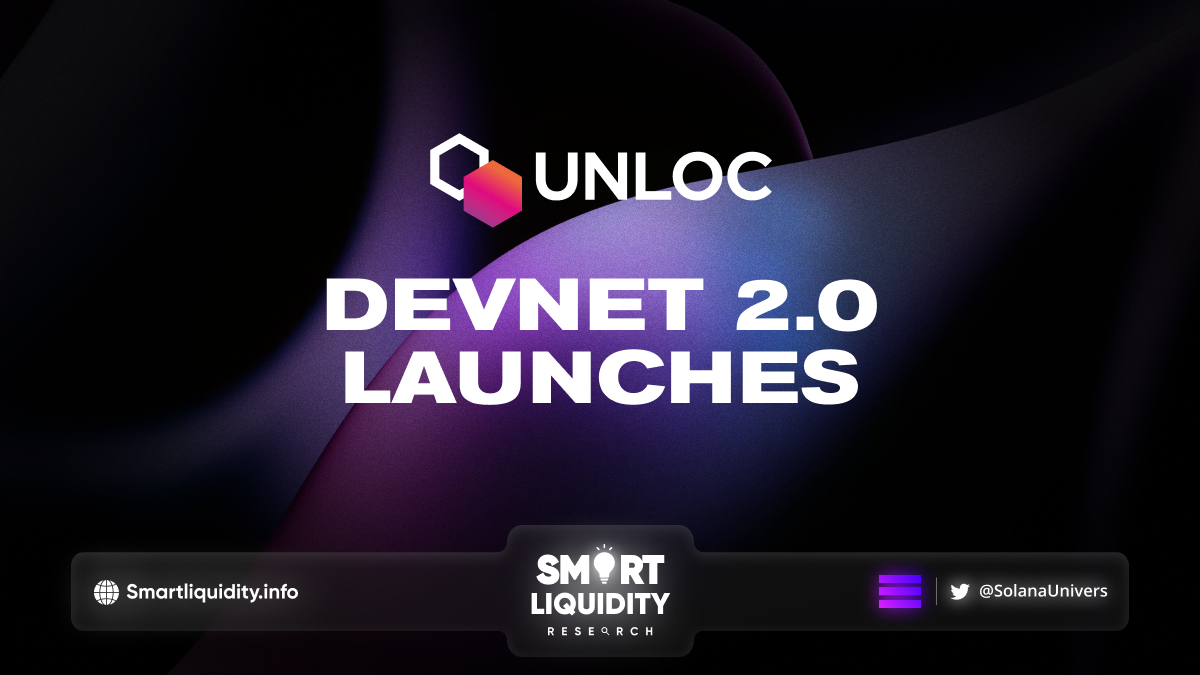 The Unloc DevNet 2.0 platform is finally here, and it brings a plethora of exciting features for developers around the globe. This is a revolutionary milestone that takes app development to the next level, providing an entirely new user experience that makes the process of creating and managing applications much more seamless and efficient.
They are thrilled to announce the launch of Unloc Devnet 2.0! This is their last community testing phase before the imminent Mainnet launch.
Unloc the Full Potential of your NFTs
Unloc's objective is to become the top platform for financial products and consumer services catering to NFT holders on Solana. The first decentralized application (dApp) created by Unloc tackles the problem of illiquidity related to NFT ownership. They have developed a fully adaptable peer-to-peer platform for NFT-collateralized loans, which includes a token reward system and a voting mechanism. They have made some significant modifications since Devnet 1.0, which include:
The website has improved its user interface.
Enhanced the initial smart contracts' robustness
They made the entire financing procedure escrow-free.
Token Rewards: While using Unloc to make a loan, users get $UNLOC incentives for the term of the loan.
They included Token Staking, enabling users to stake $UNLOC on their platform and obtain an Unloc Score that depends on the number of tokens staked and the duration of the lock-up. The greater an account's Unloc score, the more voting power it possesses.
They have implemented their Voting Mechanism, which will conduct weekly votes on the platform to determine the token rewards that each listed collection can receive when they participate in a loan. Accounts can split votes across multiple NFT collections.
Earn an Airdrop and Rewards by Participating in Unloc Devnet 2.0 Testing!
Get Whitelisted for Unloc Devnet 2.0 by Joining them on Discord.
You can test the product and contribute to shaping its future. As a gesture of gratitude, all participants in Devnet will receive a retroactive airdrop, and you can earn additional rewards by participating in bug bounties, offering valuable feedback, and inviting your friends.
About Unloc
Unloc's primary goal is to maximize the potential of NFTs by becoming a comprehensive platform where users can utilize their NFTs while still retaining ownership. They aim to keep discovering innovative methods for NFT holders to earn liquidity and profits from their holdings.
SOURCE
https://blog.unloc.xyz/unloc-devnet-2-0-is-live-f53cafe26183