Coinbase Suspends Silvergate Bank Transactions Amid Payment Disruption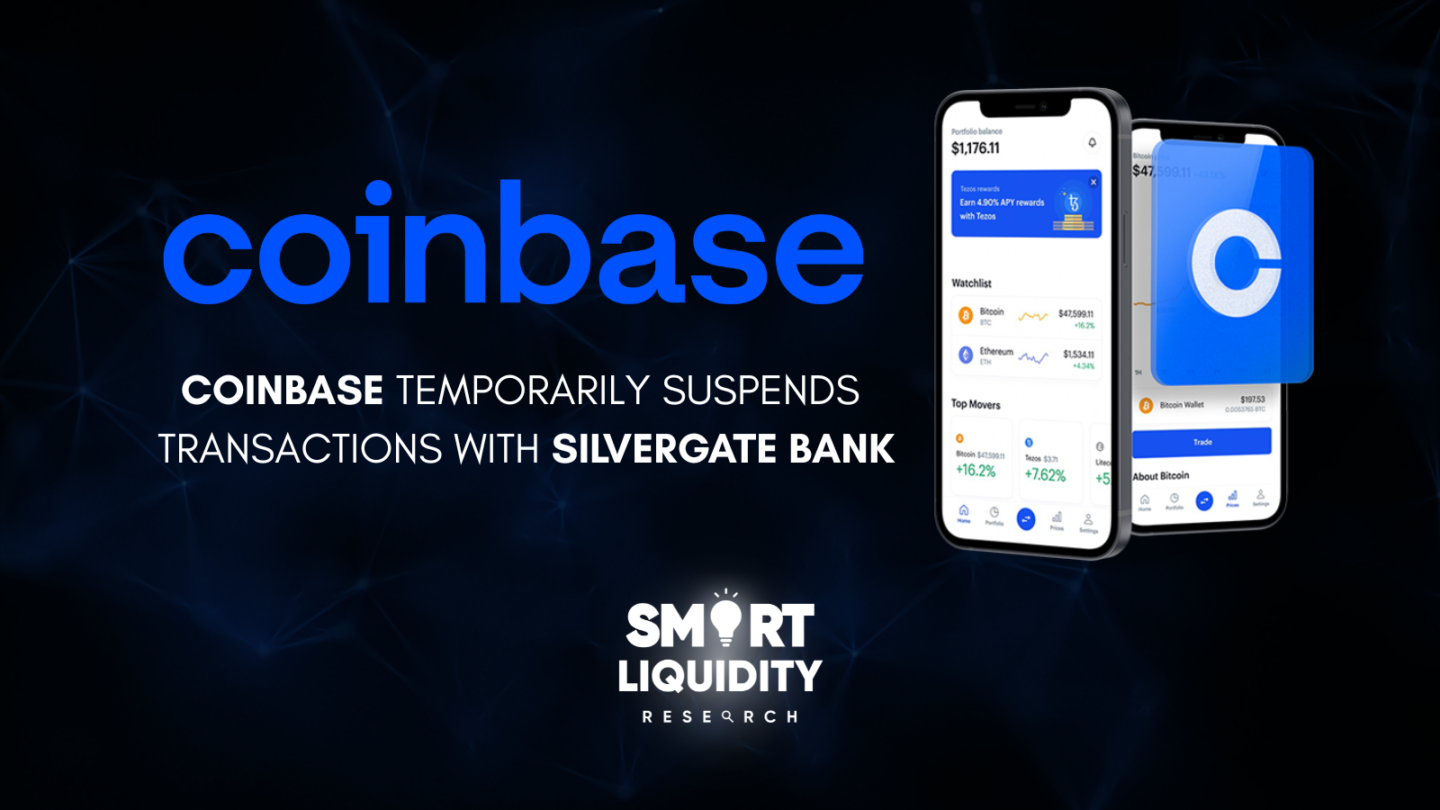 Coinbase, one of the world's largest cryptocurrency exchanges, has temporarily suspended transactions with Silvergate Bank, one of its key partners. This move has surprised many users and caused concern in the crypto community.
Coinbase has announced that they will suspends transactions with Silvergate Bank due to "ongoing maintenance."
Silvergate Bank is a leading financial institution that has established itself as a trusted partner for several crypto-related businesses. Coinbase has been working with Silvergate Bank since 2015, and the bank has played a crucial role in enabling Coinbase to offer its customers faster, more efficient payment options.
However, on Tuesday, Coinbase announced that it would be temporarily halting transactions with Silvergate Bank due to "ongoing maintenance." This news caused many users to speculate about the reasons behind the sudden move, with some suggesting that there may be security or regulatory concerns.
Users' Funds Safe Despite Suspension
Coinbase has not provided any additional details regarding the nature of the maintenance or when it is expected to be completed. However, the exchange has assured its users that their funds are safe and that they will be able to resume trading with Silvergate Bank soon.
This move has highlighted the importance of having multiple banking partners in the crypto industry. While Silvergate Bank has been a reliable partner for Coinbase, the exchange's decision to suspend transactions with the bank underscores the need for businesses to have contingency plans in place.
The crypto industry's temporary suspension of transactions with Silvergate Bank serves as a reminder of the inherent risks involved and highlights the importance for businesses to remain vigilant and adapt rapidly to changing circumstances. As the industry continues to mature, it is likely that we will see more regulatory scrutiny and volatility, making it more important than ever to have a solid plan in place.