MetaShooter and GamePhylum Partnership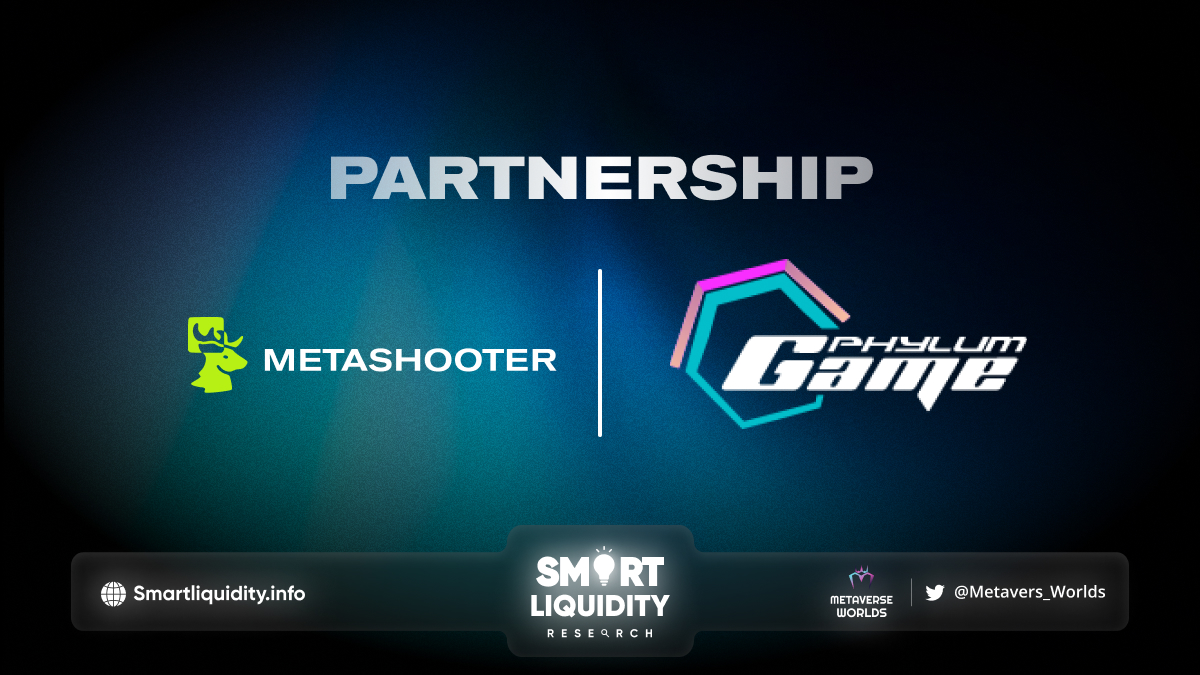 MetaShooter announced its partnership with GamePhylum, a data aggregation platform that is dedicated to supporting the GameFi ecosystem.
GamePhylum offers a range of core features including P2E game on-chain data analysis tool. And Comprehensive game Strategy that bring significant value to users.
MetaShooter is a realistic hunting game that takes place in a Web3 world, offering players the opportunity to experience thrilling hunting adventures while earning rewards through play-to-earn mechanisms.
They believe that this partnership will take MetaShooter to new heights, and they look forward to working closely with GamePhylum to provide their players with an even more engaging and rewarding gaming experience.
About GamePhylum
GamePhylum is a Web3 platform that belongs to the GameFi ecosystem. During the first stages of development. it provides value to customers through its primary features, which include a P2E Game on-chain data analysis tool, Profound Insight, and Comprehensive game Strategy, among other things.
Discover popular games, play popular games and earn money from them.
By learning the strategy of different games, you can easily get start with various games, continuously improve your game skills and eventually become a game master.
View the data charts of various dimensions of the game to understand the operation status of the game and make more accurate investment decisions.
Check the payback period and profitability of the game.
About MetaShooter
MetaShooter is the first decentralised blockchain-based hunting metaverse. That joins millions of gaming enthusiasts in a community where they can experience realistic hunting. And develop many activities with wide monetization opportunities.
MetaShooter enters the Metaverse gaming market by giving new ways of hunting and putting its players first. Players can create their own hunter and prepare to enter huge hunting industry:
SOURCE:
https://medium.com/@metashooter/partnership-announcement-with-gamephylum-5b716e5ebd1e