PlaceWar and Devomon Strategic Partnership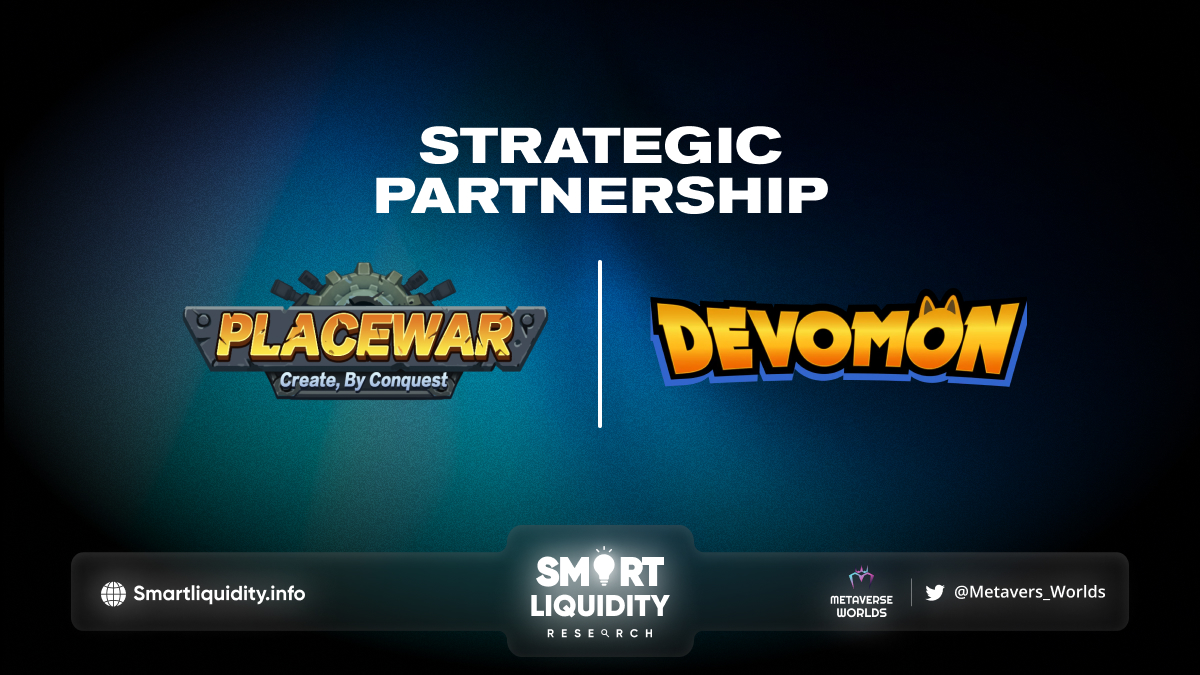 PlaceWar announced a partnership with the Devomon brand, who will make the first 3D anime-themed game built on Unreal Engine 5 with blockchain technology.
Both Devomon and PlaceWare are dedicated to bringing the thrilling and immersive world of Web 3.0 gaming to a wider audience. And this latest partnership demonstrates unwavering commitment to this mission.
This powerful partnership is a key element in capturing a greater share of the traditional gaming industry. And both PlaceWar and Devomon are together poised to achieve unprecedented success.
About Devomon
The Devomon brand will bring a cutting-edge 3D game that combines stunning anime-inspired visuals with the latest advancements in graphics animation, as well as emerging technologies like blockchain and artificial intelligence. Devomon talented development team has drawn upon their extensive experience in both the gaming and anime industries to create a game that is poised to become a top franchise in both genres. With its immersive gameplay, captivating storyline, and state-of-the-art technology, Devomon is set to captivate players and fans alike, establishing a new standard for excellence in gaming and anime.
About Place War
Step into the world of PlaceWar — the Gamified Internet Culture Metaverse that is revolutionizing the gaming industry! With their innovative Player-to-Earn (P2E) social Gamefi ecosystem, players can engage in thrilling strategic battles that will test their skills and reward them with exciting prizes.
Placewar multi-chain platform boasts highly engaging artillery gameplay that allows players to take control of the in-game world through building, battling, and forming powerful alliances. With inspiration drawn from beloved games like Worm and r/place, PlaceWar is an open and immersive gaming experience that puts users in control.
Whether you're a seasoned gamer or a newcomer to the world of gaming, PlaceWar offers an unparalleled experience that will keep you coming back for more!
SOURCE: 
https://placewar.medium.com/we-are-thrilled-to-announce-our-strategic-partnership-with-devomon-747be99f2cb7