Discovering the Potential of Phantom Wallet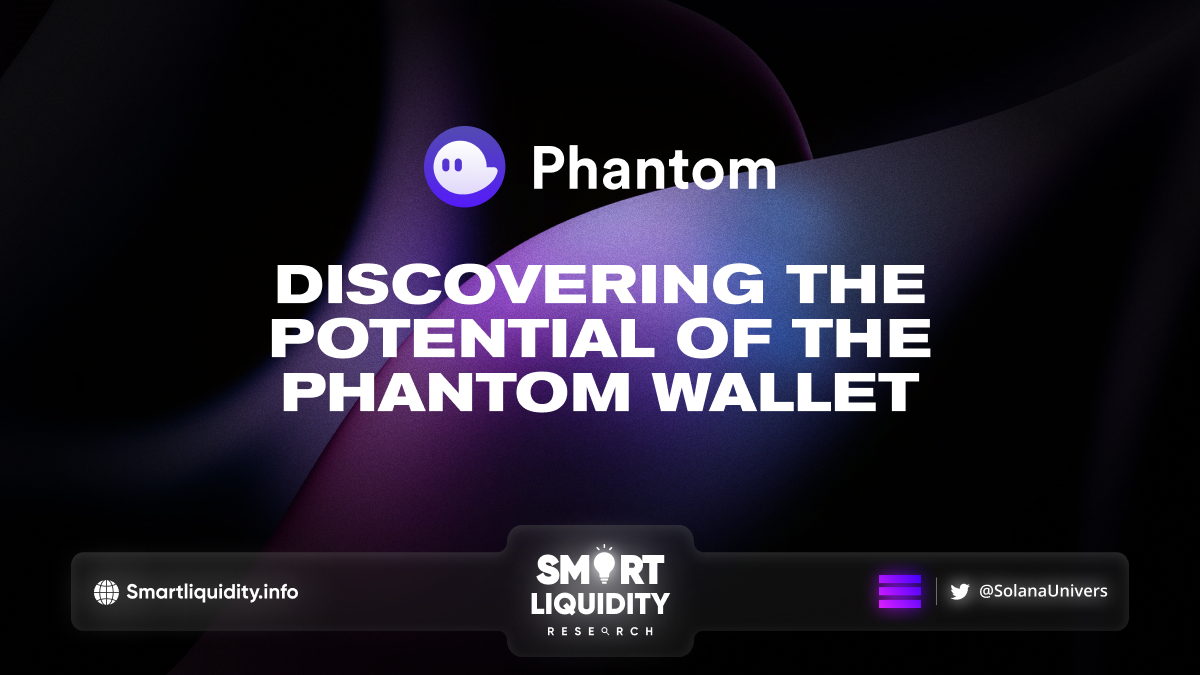 In the rapidly expanding world of cryptocurrency, the need for secure and easy-to-use wallets has become more important than ever before. Enter Phantom Wallet, a next-generation wallet designed to cater to the needs of modern-day crypto enthusiasts.
By exploring the features and capabilities of the Phantom Wallet, users can unlock the full potential of this powerful cryptocurrency wallet.
Phantom Wallet is an all-in-one solution that allows users to manage their cryptocurrency assets across multiple blockchains, all from a single intuitive interface. With Phantom Wallet, users can easily send and receive cryptocurrencies, swap assets, stake tokens, and participate in decentralized finance (DeFi) protocols without ever leaving the app.
The Phantom Wallet team has designed the app with a focus on user experience and security. The wallet features robust security protocols, including two-factor authentication and biometric login, to ensure that users' assets remain safe at all times. Additionally, the wallet is fully decentralized, meaning that users have full control over their funds without relying on any centralized authority.
Multi-Blockchain Support in Phantom Wallet
One of the standout features of Phantom Wallet is its seamless integration with Solana, a high-performance blockchain that boasts lightning-fast transaction speeds and low fees. With Solana, users can send and receive transactions in just a few seconds, making it an ideal blockchain for everyday use.
Phantom Wallet also supports a range of other popular blockchains, including Ethereum, Binance Smart Chain, Avalanche, and Polygon among others. This means that users can manage their assets across multiple networks without having to switch between different wallets.
In addition to its robust asset management features, Phantom Wallet also offers a range of DeFi functionalities, including staking, yield farming, and liquidity provision. Users can earn rewards for staking their tokens or providing liquidity to decentralized exchanges (DEXs) like Serum and Raydium, all from within the app.
Phantom Wallet's Commitment to User Security
Phantom Wallet dedicates itself to ensure the safety of user funds and implements a number of robust security measures to achieve this. One of the key features is hardware-level encryption to protect user private keys, which are the means by which users control their digital assets. The app itself is also secured using biometric authentication, such as fingerprint or facial recognition, or a PIN code.
Additionally, Phantom Wallet supports multi-sig wallets, which require multiple signatures from different devices or users to approve transactions. This provides an extra layer of security, as it ensures that no one person can make transactions without the approval of other trusted parties.
Users can also monitor their accounts in real-time and view their transaction history, allowing them to stay on top of any suspicious activity. With its secure and user-friendly platform, Phantom Wallet offers a reliable way to manage digital assets with peace of mind.
Overall, Phantom Wallet is a game-changer in the world of cryptocurrency wallets. Its user-friendly interface, robust security features, and seamless integration with Solana and other blockchains make it an ideal choice for anyone looking to manage their crypto assets in a safe and convenient manner. Whether you're a seasoned crypto trader or a newcomer to the space, Phantom Wallet has something to offer.