IOST Partnership with Amazon Web Services (AWS)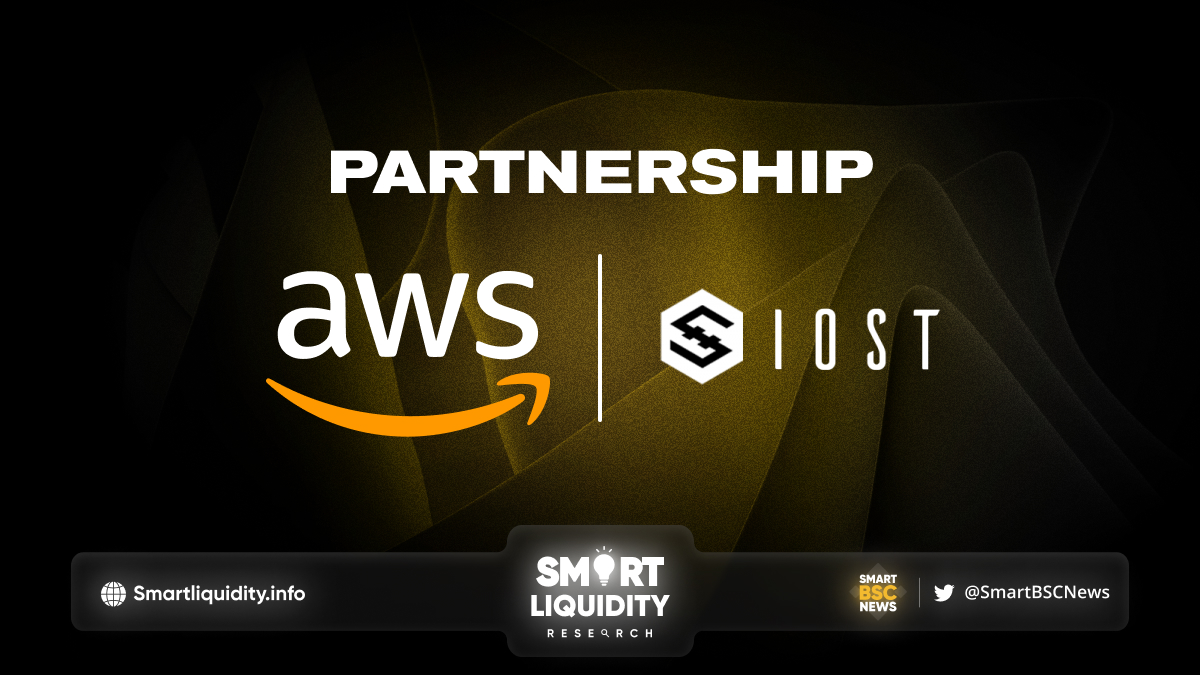 IOST Partnership with Amazon Web Services (AWS), to create a secure and scalable blockchain platform that delivers a seamless user experience.
By collaborating with AWS, IOST aims to integrate AWS Web 3.0 solutions into its ecosystem and enhance its offerings in DeFi, NFT, GameFi, Web 3, and the metaverse. Leveraging AWS's global reach, robust network computing power, AI/ML tools, and decentralized IT architecture, IOST will onboard more developer teams worldwide to create a secure and distributed digital economic system. As IOST announced its Partnership with Amazon Web Services (AWS).
This partnership represents a significant milestone as we collectively work towards realizing the full potential of Web 3.0. With the support of AWS infrastructure and expertise, we are confident in our ability to expand and strengthen the IOST ecosystem.
­
About Amazon Web Services (AWS)
The world's most comprehensive and broadly adopted cloud platform, offering over 200 fully featured services from data centers globally. Millons of customers — including the fastest-growing start-ups, largest enterprises, and leading government agencies — are using AWS to lower costs, become more agile, and innovate faster.
­
About IOST
High fees and slower transaction times on the Ethereum network have left the door open. For new solutions to emerge, and IOST is one such project that has been gaining traction since its mainnet launch in 2019.
Backed by significant financial and VC firms such as Sequoia, Matrix, and ZhenFund. IOST is a pioneering decentralized, high-throughput, gas-efficient Proof-of-Believability-powered smart contract platform. Built to tackle the scalability trilemma once and for all. For this, the concluding ranking from China's CCID ranked IOST as the best blockchain platform under Basic Technology, better than Ethereum, EOS, and every other smart-contracting platform evaluated by the agency. This is a testament to the quality and ability to roll out a better. Innovative product and reflects our genuine desire to be the best in the sphere.
Being one of the public chain leaders in adoption, performance, and utility. IOST remains committed to their mission to unleash the power of blockchain. IOST currently has an ever-expanding 500,000 members community in over 20 countries. Over 400 nodes, a top-tier staking ecosystem, and symbiotic relationships with corporations dotted worldwide.
­