MOTIV Joins Forces with Galaxy Arena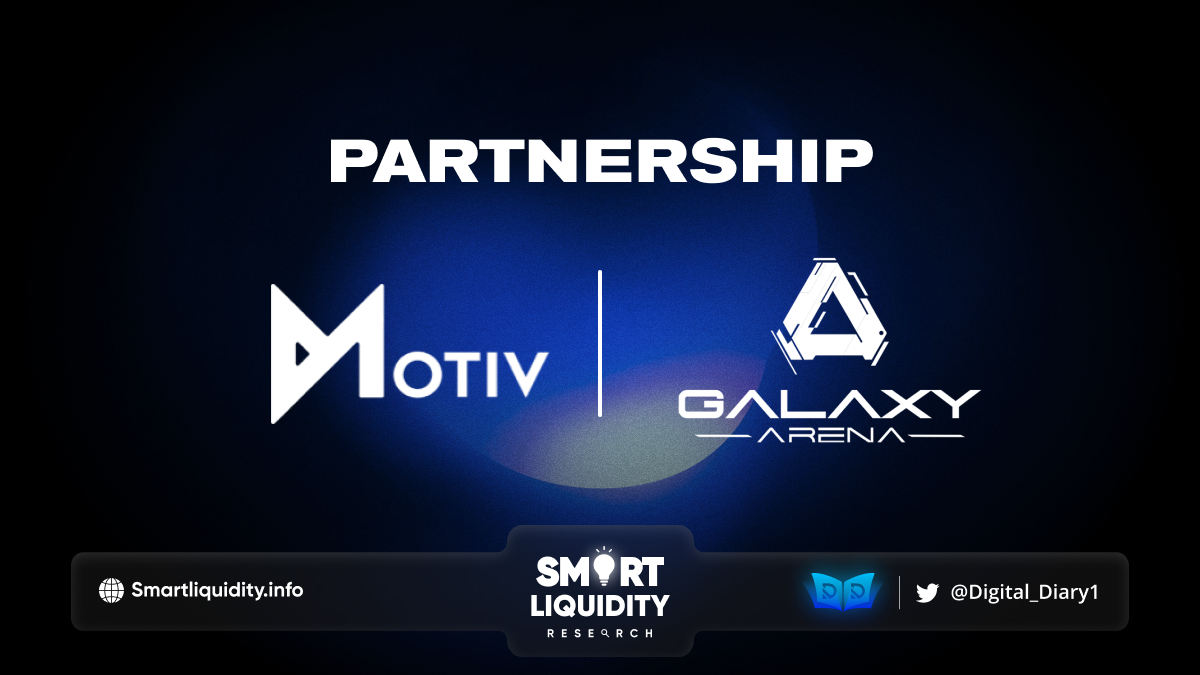 MOTIV Protocol, a blockchain-based education platform that provides verified certifications and recognition for academic achievements, has announced a new partnership by joining forces with Galaxy Arena, a leading Metaverse company.
This partnership is a significant step forward in their mission to revolutionize education and make it more accessible and affordable for everyone, now in the virtual reality.
At MOTIV Protocol, they believe that education is a fundamental right that should be accessible to all. By leveraging blockchain technology, they aim to create a decentralized platform that provides learners with access to high-quality educational content from around the world, regardless of their location, socio-economic background, or other factors that might limit their access to education.
Galaxy Arena is an innovative Metaverse company that is pioneering new ways of creating and experiencing virtual worlds. Their technology and expertise are perfectly aligned with their vision of creating an immersive and engaging educational experience that can be accessed from anywhere in the world.
Together, they will be able to offer learners a truly unique educational experience that combines the best of both worlds: cutting-edge blockchain technology and immersive Metaverse environments. This partnership will enable them to develop new and innovative learning tools, create interactive educational content. And also provide learners with a truly engaging and dynamic educational experience.
Both are confident that this partnership will be a game-changer for education. And will help them achieve their mission of making education more accessible, affordable, and engaging for everyone. They look forward to working closely with Galaxy Arena and leveraging their expertise. To create a platform that will transform the way they learn and teach. They are excited to embark on this journey together and can't wait to see what the future holds for them
About MOTIV Protocol
MOTIV Protocol provides education information equally to students, parents, academy managers and advertisers. They create a reliable education market for anyone who doesn't fake academic credentials. And also they present a new vision and paradigm for the entire education industry.
About Galaxy Arena
Galaxy Arena is a decentralized Metaverse VR experience backed by top-tier industry partnerships and powered by the Polygon Network. This is the first Move-to-Earn game in VR where everyone can play, move, learn, dance, sing and also participate to earn under one roof!
Galaxy Arena is poised to become the premier destination for entertainment, e-commerce, cryptocurrency exchange, e-sports, VR fitness, unique VR events and also metaverse experiences. Watch live fights broadcasted straight from Earth to the Arena with the help of cutting-edge technologies. And also visit a variety of shops and professionals who offer their services in the Arena.
SOURCE: MEDIUM