Offramp.xyz and Chainlink Integration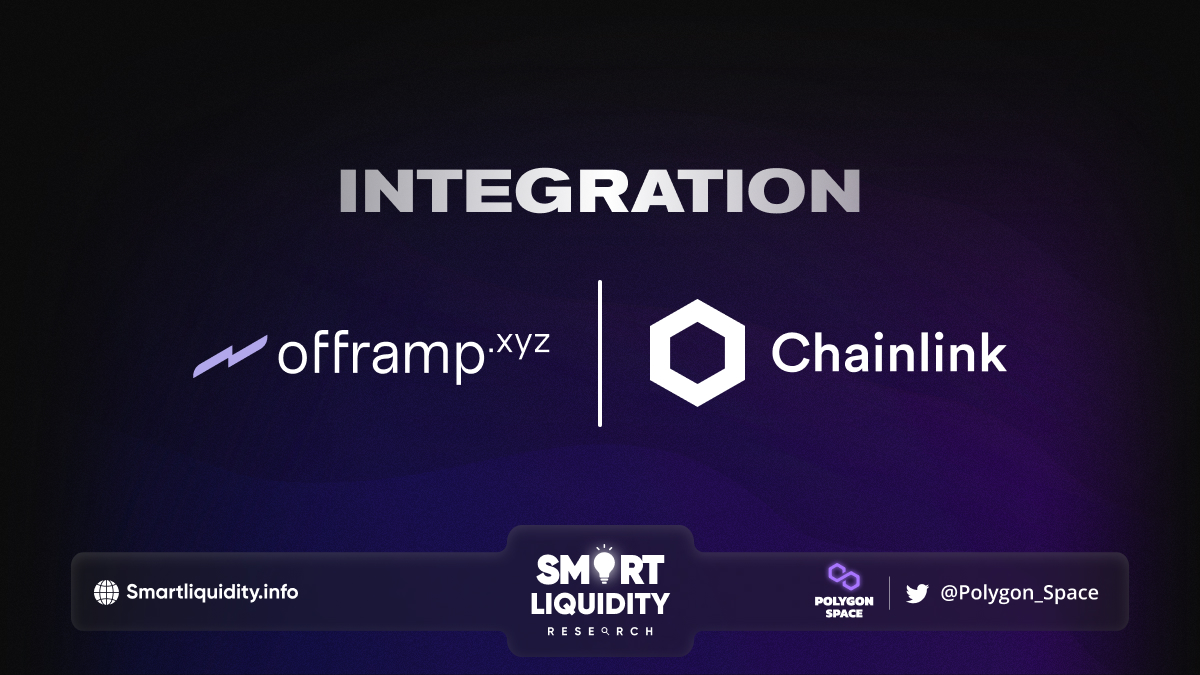 Offramp.xyz — a no-KYC, decentralized on/offramp for Web3 — has integrated Chainlink Data Feeds on Ethereum mainnet, with further support for Polygon mainnet and Arbitrum mainnet planned.
By integrating Chainlink, Offramp.xyz now has the ability to connect off-chain fiat transaction data using Chainlink's powerful Any API service to smart contracts for automatic and trust-minimized fiat-to-crypto transactions.
Offramp.xyz enables users to buy and sell crypto worldwide using self-custodial wallets and hybrid escrow smart contracts for automated trade settlement. By utilizing Chainlink AnyAPI, Offramp.xyz verifies fiat transactions from users who then receive their crypto post-verification from decentralized liquidity pools.
Accessing data through the Chainlink Network helps increase the security, reliability, and decentralization of our protocol. Creating a decentralized on/offramp is a major step for Offramp.xyz, and an immense leap forward for the broader DeFi ecosystem.
About Chainlink
Chainlink is the industry-standard Web3 services platform. That has enabled trillions of dollars in transaction volume across DeFi, insurance, gaming, NFTs, and other major industries. As the leading decentralized oracle network, Chainlink enables developers to build feature-rich Web3 applications with seamless access to real-world data and off-chain computation across any blockchain and provides global enterprises with a universal gateway to all blockchains.
About Offramp.xyz
Offramp is a novel DeFi protocol enabling anyone in the world to rapidly on/offramp crypto. With full self-custody of funds, zero KYC, and ridiculously low fees. By integrating Chainlink, Offramp is building the first ever globally available, decentralized on/offramp.
SOURCE:
https://medium.com/@offrampxyz/offramp-xyz-integrates-chainlink-data-feeds-to-leverage-high-quality-api-data-dc653e4c1627