Tensor Secures $3M in Seed Funding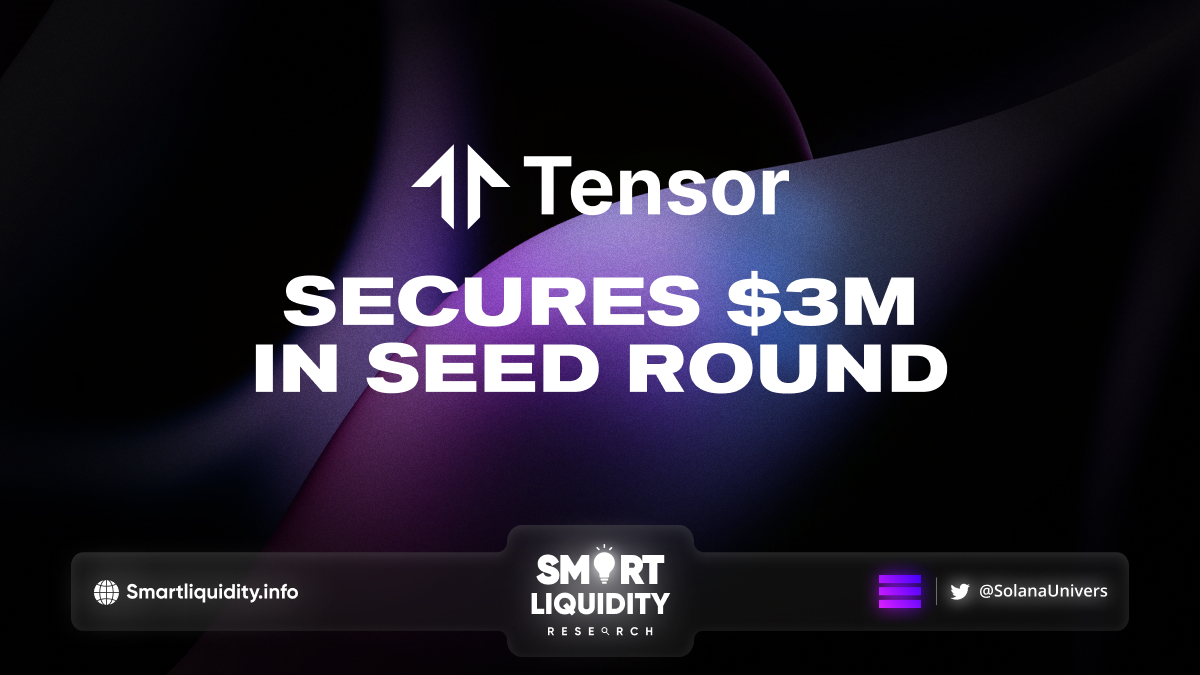 Tensor, a blockchain technology company, has raised $3M in a seed funding round led by Place Holder, a venture capital partnership that invests in open blockchain networks and Web3 infrastructure.
Tensor secures $3M in a seed funding round. With this in mind, the raised funds are intended for the development of a Solana-focused NFT trading platform.
The seed round of funding for Tensor, a Solana-based blockchain project, has attracted investment from several notable investors, including Solana Ventures, Alliance DAO, Big Brain Holdings, and co-founders of Solana Anatoly Yakovenko and Raj Gokal, among others.
NFTs are unique digital assets that are verified on a blockchain network, making them valuable collectibles. As a result, the market for NFTs has experienced a surge in popularity, with high-profile sales reaching millions of dollars in recent years.
Tensor aims to leverage the speed and scalability of the Solana blockchain to create a decentralized NFT trading platform that is fast, secure, and affordable. By removing the need for intermediaries like centralized marketplaces or auction houses, the platform enables NFT creators to mint and trade their digital assets directly.
According to the company, Tensor's platform will offer several advantages over existing NFT trading platforms, including lower transaction fees, faster transaction times, and increased security. The platform will also feature a user-friendly interface that is accessible to both experienced and novice traders.
The seed funding round will enable Tensor to accelerate the development of its platform and expand its team. The company plans to use the funds to hire additional developers and engineers, as well as to invest in marketing and community outreach efforts.
The platform's focus enables NFT creators to mint and trades their digital assets directly without requiring intermediaries like centralized marketplaces or auction houses. As the company continues to develop its platform and expand its user base, it could emerge as a key player in the rapidly evolving NFT ecosystem.