LasMeta and GameStarter Partnership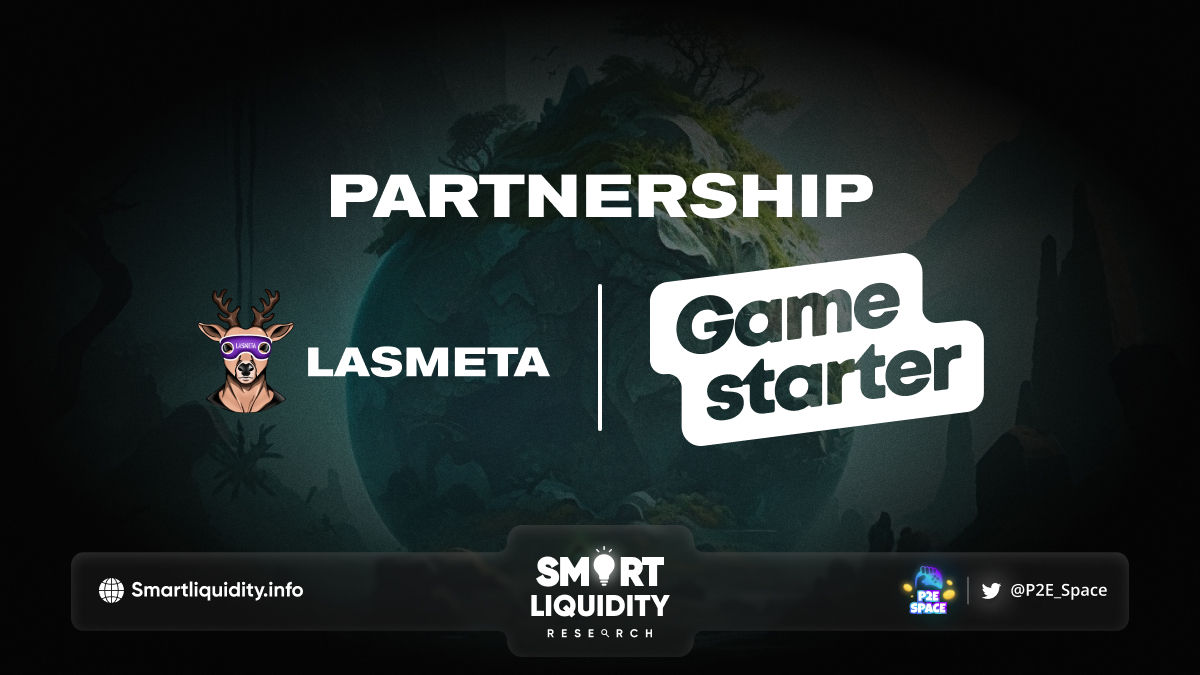 LasMeta, a play-to-earn VR poker gaming platform powered by Unreal Engine 5 is thrilled to announce a partnership with GameStarter, a complete Web3 ecosystem including an IDO launchpad, game development studio, accelerator, incubator, and soon NFT marketplace, gaming guild and metaverse.
What is GameStarter?
GameStarter is a decentralized launchpad and NFT marketplace that facilitates fundraising for independent game developers. It operates on the Binance Smart Chain (BSC) blockchain and offers a secure and transparent platform for game developers to launch their projects and for investors to participate in them.
One of GameStarter's main features is its NFT marketplace, which enables game developers to sell and pre-sell their in-game assets or points as unique NFTs. This provides a new way for developers to fundraise and for gamers to own and trade these assets.
In addition, GameStarter also offers a crowdfunding platform for game development projects, a decentralized exchange (DEX) for trading gaming assets, and a community-driven ecosystem for game enthusiasts and developers.
Furthermore, GameStarter has its own governance token, $GAME, which can be used for staking, liquidity provision, and platform governance.
Overall, Gamestarter is a promising platform that combines blockchain technology with the gaming industry, offering new opportunities for fundraising, asset ownership, and community participation.
What is LasMeta?
Innovative "Virtual Reality" poker gaming platform LasMeta combines cutting-edge technology with unrivalled gameplay. LasMeta delivers an unrivalled poker gaming experience that submerges players in a world of limitless possibilities, powered by the Polygon network and UE 5.
The platform's distinctive "play to earn", "listen to earn" and "watch to earn" models give users incentives to keep playing by rewarding them with LasMeta Tokens ($LASM) for their participation in the game. LasMeta distinguishes itself from other gaming platforms with its own governance, utility, and also in-game currency.
LasMeta's major goal is to make it possible for different races to participate in LasMeta as an entertainment hub of the metaverse with full interoperability. LasMeta is a one-stop shop for NFT, game and also poker enthusiasts thanks to its extensive selection of gaming products. LasMeta is a multidimensional platform that appeals to a variety of interests because it operates in the Metaverse, NFT, and GameFi verticals.
The best thing is that it is entirely free to play, enabling gamers to fully immerse themselves in the LasMeta experience free from any financial constraints.
Prepare yourself to experience LasMeta's vision of the future of gaming.
$LASM Simple Usage
LasMeta Token is a governance and utility token created for use in both exchanges and in-game trading. Its main uses include in-game trading, prize payouts, NFT mints, launchpad allocation rights, priority access to test games, priority VIP access to the full game platform, airdrops and also the right to participate in special competitions.
SOURCE: MEDIUM