Crypto Startups to Watch: Identifying the Next Big Thing in Blockchain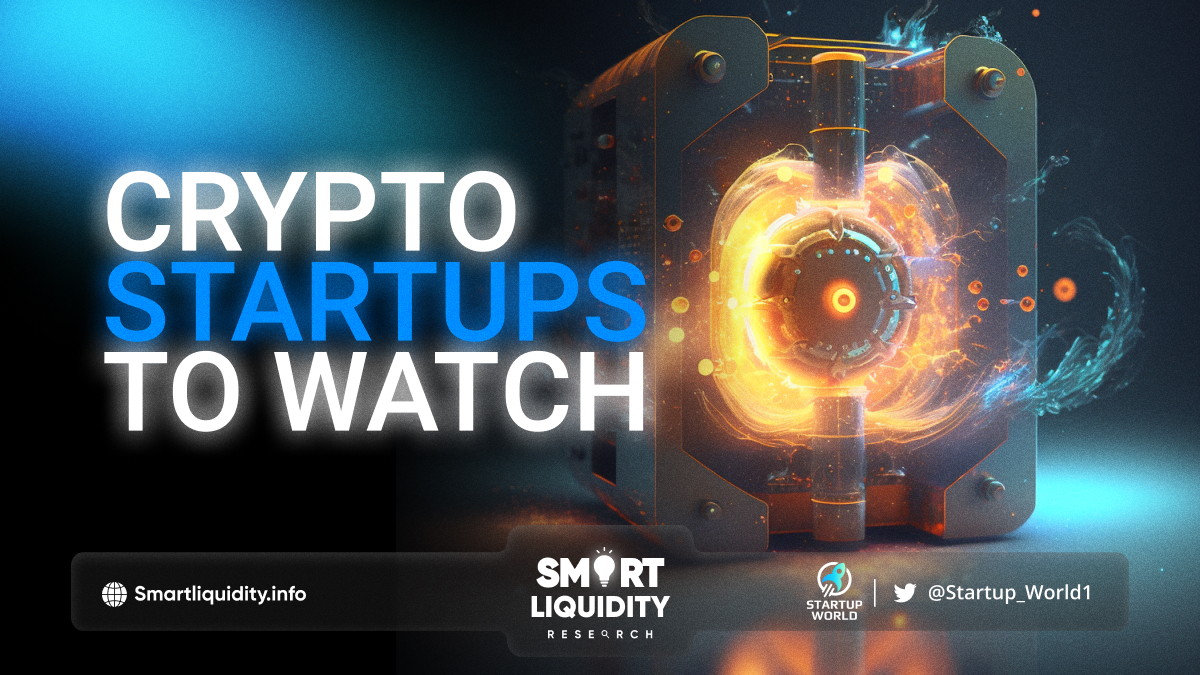 This article highlights the top crypto startups to watch out for, including Red Falcon Token (RFN), IguVerse, Carbon Browser, Dash 2 Trade, and Future-AI. These startups aim to redefine NFTs, provide privacy solutions, automate digital asset management, and more. As the blockchain industry continues to grow, these startups could be at the forefront of innovation and disruption.
Blockchain technology has been gaining popularity over the last decade as a secure and decentralized way to store data and conduct transactions. With the rise of cryptocurrencies like Bitcoin and Ethereum, blockchain has become a hot topic in the tech world. As a result, a plethora of crypto startups have emerged, each with unique ideas and approaches to the technology. In this article, we will discuss the top crypto startups to watch and identify the next big thing in blockchain.
Red Falcon Token ($RFN)
Red Falcon (RFN) is a new decentralized, deflationary, utility and reward token that aims to incentivize investors and make entering the world of cryptocurrency safer. It is initially built on Binance Smart Chain and at the core of its ecosystem is a fee redistribution mechanism that rewards all existing holders. For every transaction made, a 6% fee is redistributed to all holders.
In addition, 1% of every transaction goes towards supporting women and children around the world through partnerships with nonprofit organizations. This shows that RFN is not just focused on financial gain, but also has a strong social responsibility aspect.
RFN is committed to the long-term development of the ecosystem and foundation. The community is dedicated to fostering and adopting real use cases, with a focus on building longevity. 
IguVerse
IguVerse is a GameFi app that incorporates AI/ML technology to redefine the concept of NFTs. IguVerse aims to introduce a new standard called NFT 2.0, which involves unique user-generated NFTs that will replace faceless collections. The GameFi app includes a new game mechanic called Socialize to Earn, along with Move to Earn and Play to Earn concepts. 
It is a unique and innovative idea that adds social and community elements to the Web3 gaming industry. Pet lovers worldwide can unite in one app and earn cryptocurrency by incorporating their everyday social media routine.
Players can engage in various mini-games within the app, which rewards them with tokens based on their performance and the characteristics of their NFT assets. 
Carbon Browser
Carbon X Labs has introduced the Carbon Browser, a new web browser for Android devices that focuses on speed, privacy, and security. The open-source browser is based on a custom fork of the Chromium web browser and its Blink engine. It blocks online ads and website trackers by default, and loads web pages three times faster than other browsers while saving up to 95% of user data.
Carbon has integrated privacy solutions, including an in-built VPN, dVPN, firewall, and access to 3rd party privacy networks such as ToR, all of which encrypt and protect users' online activity. The browser also offers a decentralized dark web feature, accessible through multi-privacy network options. 
Carbon's decentralization is further emphasized in its rewards program, where users who use the browser from the Staking & Rewards wallet for 12 years receive daily CSIX token rewards. The program does not require KYC or user verification, giving ownership of data, tokens, and security back to the user.
Learn more about Carbon Browser
Dash 2 Trade
Dash 2 Trade is a platform designed by traders for traders. It is a crypto analytics and social trading platform that provides traders with in-depth market insights to help create market-beating strategies. The platform allows traders of all levels to access signals, metrics, and social trading tools, and provides actionable insights that help traders identify and analyze underlying factors that influence the price of cryptocurrencies.
Tracking and analyzing the vast quantity of crypto assets and their various sectors can be overwhelming for individual traders. The volatility of price movements in crypto adds to the difficulty of conducting adequate due diligence. Dash 2 Trade aims to solve this problem by offering a comprehensive analytics dashboard that operates on top of the Ethereum blockchain.
The native digital asset of the project is the D2T token, which complies with the ERC-20 standard. D2T is a utility token that offers its holders a range of benefits, including access to the Dash 2 Trade dashboard and all its features. The total fixed supply of D2T is 1 billion tokens, and no additional tokens will be created. The D2T token is used to pay subscriptions to access the dashboard and all its features.
Future-AI
Future-AI is a cutting-edge decentralized wallet protocol designed to provide secure and efficient token management services to investors. Utilizing advanced risk analysis and smart contract management tools, the protocol ensures a seamless and secure experience for users. Unlike traditional custodial systems, Future-AI is a non-custodial platform that leverages AI and analytical data to automate digital asset management and create a new ecosystem for decentralized finance technologies.
The main goal of Future-AI is to integrate democratic and decentralized properties by utilizing AI and DeFi technologies. The platform offers several unique features to its users, including a bot for social networks such as Telegram, Discord, and Twitter, and AI-generated character creation that includes personalities, voices, and bodies using natural language. In addition, users can earn rewards by locking up tokens on the Future-AI platform, with the interest paid calculated in annual terms. Yield farming is also available, providing users with a means to earn rewards based on staking duration and the number of token stakes.
One of the most innovative aspects of Future-AI is the Future-AI Bridge, which offers a highly necessary solution in the cryptocurrency market. The bridge allows users to maximize the benefits of different networks in a secure and efficient manner, facilitating seamless and rapid asset transfers. With Future-AI, investors can rest assured that their tokens are well-protected, and they have access to a wide range of cutting-edge tools to manage their digital assets.
The Bottom Lne
These are just a few of the many promising crypto startups that are leveraging blockchain technology to create innovative solutions. As blockchain continues to evolve, we can expect to see even more startups emerge with unique ideas and approaches to the technology. When investing in these startups, it is important to conduct thorough research and due diligence to identify the ones with the most potential for growth and success.
In summary, the future of blockchain technology is bright, and the potential applications for decentralized systems are virtually limitless. With the right investments in promising crypto startups, you can be a part of this exciting and innovative industry.