Coinbase Shares Jump 12% on Brazil Expansion Announcement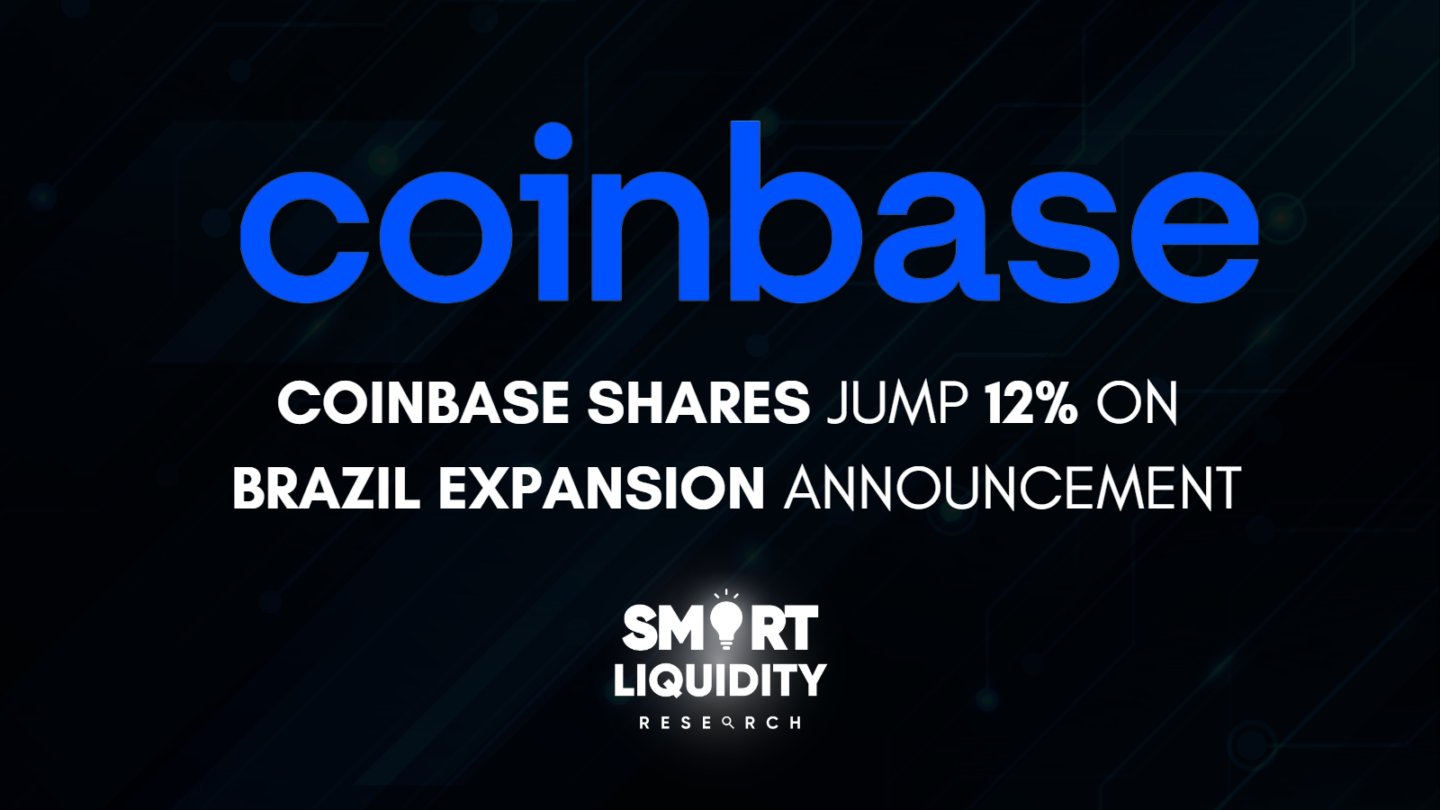 Coinbase, one of the largest cryptocurrency exchanges in the world, has announced its expansion into Brazil, which has caused its stock price to soar by 12%. This marks a significant development for Coinbase, as it expands its reach into the South American market and further solidifies its position as a leading exchange.
Coinbase, a leading cryptocurrency exchange, has recently announced its expansion into the Brazilian market, shares jump 12% of its stock price.
The announcement of Coinbase's expansion into Brazil comes after it received regulatory approval from the Brazilian Securities and Exchange Commission (CVM) to operate in the country. Coinbase will now be able to offer its full range of services to Brazilian customers, including cryptocurrency trading, custody, and portfolio management.
Brazil is a major market for cryptocurrencies, with a large and growing number of people seeking to invest in digital assets. According to data from Chainalysis, Brazil is currently the third-largest market for cryptocurrencies in the world, after the United States and Russia.
Coinbase's entry into the Brazilian market is expected to significantly impact the country's cryptocurrency industry, as the platform will provide Brazilian investors with a safe and reliable way to buy and sell digital assets. In recent years, fraud and scams have plagued the Brazilian cryptocurrency market, making it particularly important for Coinbase to address these issues with its entry into the market.
Coinbase's Expansion into Brazil Part of Broader Global Strategy
Coinbase's expansion into Brazil is part of its broader strategy to expand its global reach and offer its services to customers around the world. The company has been rapidly expanding in recent years, and now has a presence in more than 100 countries.
In addition to its expansion into Brazil, Coinbase has also been making significant strides in other areas. Coinbase, a major cryptocurrency exchange, went public on the Nasdaq stock exchange and has since expanded its product offerings with features such as Coinbase Card, enabling users to use their cryptocurrencies for purchases.
Overall, Coinbase's expansion into Brazil is a significant development for the company, as it further solidifies its position as a leading cryptocurrency exchange and expands its reach into one of the largest cryptocurrency markets in the world. Coinbase's success in Brazil is uncertain, but given its track record and strong reputation in the industry, the company is likely to play a significant role in the country's cryptocurrency market for years to come.