Red Kite Upcoming IDO with Reign of Terror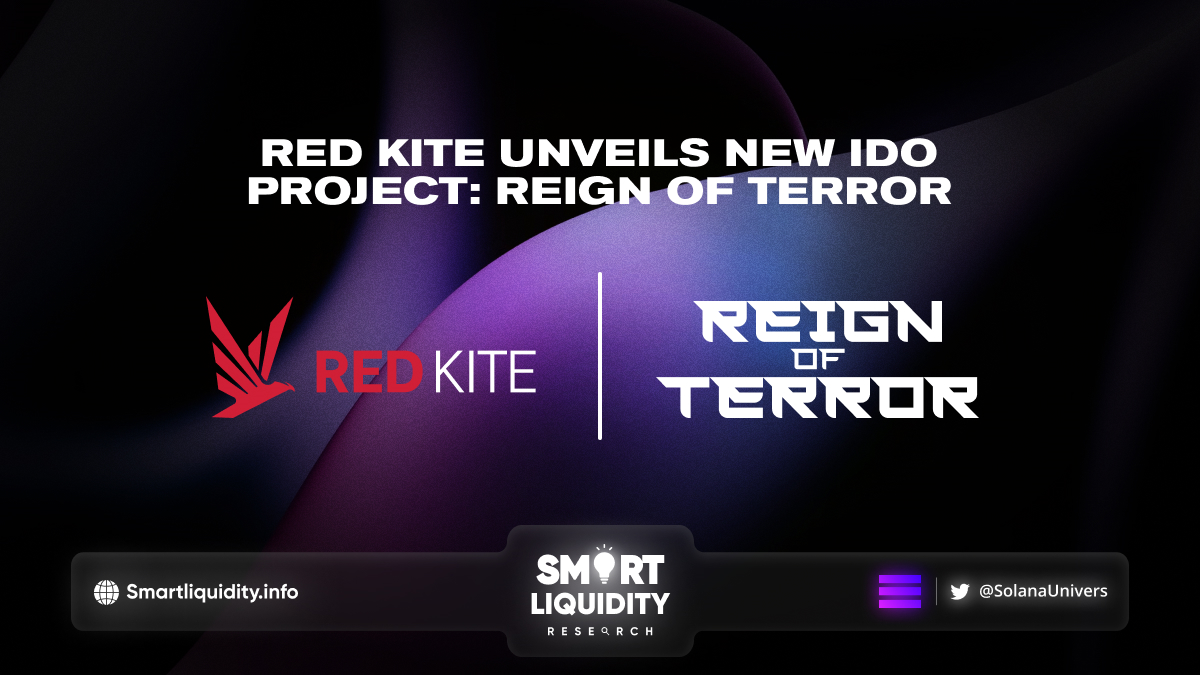 Red Kite Launchpad is excited to unveil an upcoming Initial DEX Offering (IDO) on its platform, featuring "Reign of Terror," a highly-anticipated tactical turn-based RPG.
Red Kite is thrilled to unveil an impending initial IDO initiative on its platform for the upcoming game "Reign of Terror."
The game is set in a dystopian future, where players take on the role of a group of rebels fighting against a tyrannical regime. Throughout the game, players must embark on perilous missions and explore treacherous environments. They must utilize strategic tactics to outmaneuver their enemies and achieve their objectives.
As the game's developers, they believe that the Reign of Terror will revolutionize the gaming industry with its unique features, immersive gameplay, and captivating storyline. It will appeal to players who enjoy challenging games that require strategic thinking, quick reflexes, and the ability to make tough decisions under pressure.
Furthermore, Red Kite's IDO platform is the perfect fit for this project, as it enables us to engage with a wider community of gamers and enthusiasts who share their passion for gaming. As a result, they introduce "Reign of Terror" to Red Kite and are enthusiastic about collaborating with the platform's team to ensure its success.
The upcoming IDO event will take place on March 27, 2023, featuring the $ROT token. Consequently, this event presents players with a distinctive opportunity to take part in the launch of this eagerly awaited tactical turn-based RPG.
$ROT Tokens Offer Exciting Game Features and Incentives
Using $ROT tokens, players can access a range of features in the game, including purchases in the NFT marketplace, ascending squad element NFTs, exchanging for stablecoins, staking for higher $ROT yields over time, or staking to form a guild. Moreover, the IDO event will be an excellent chance for users to obtain tokens and get ready for the game's release.
To further sweeten the deal, all participants in the launchpad sale will receive a special Game Access Pass, represented by a unique PFP, that grants them access to Reign of Terror: Awakening. Furthermore, this exclusive pass is solely obtainable through this IDO event, making it an outstanding incentive to participate.
Therefore, they encourage all interested parties to stay tuned to their channels for more information on detailed schedules and whitelist registration information. In conclusion, don't miss out on this exciting opportunity to join the Reign of Terror community and prepare for the game's launch.
About Red Kite
Red Kite is a cutting-edge launchpad with a frictionless token sale process, an innovative model, and advanced features. Red Kite carefully chooses its projects by vetting them, taking everything from the origins of the project teams to their legitimacy and implementation capacities into account. In addition to this, as part of its comprehensive development strategy, Red Kite will expand the ecosystem, incubate potential projects at an early stage, build the DAO model, and leverage AI technology to construct a user-friendly and secure smart launchpad.
About Reign of Terror
Reign of Terror ($ROT) — is a unique cyberpunk SRPG (featuring turn-based tactical combat) with an online persistent world developed by Red Door Digital that incorporates our philosophy of ownership into Play and Own as well as supporting multichain. Run various missions with a customizable squad of upgradable Agents, each with their own backstory, multiple rarities, classes and unique skills. Gather materials to craft a variety of weapons, armor and consumables. Manage your growing base and expand your influence with different levels of risk in PvP combat on different levels (individual, guild and alliance PvP). Interact with the in-game NFT assets in different ways (trading, ransoming, burning, and raiding) through our different game systems and mechanics.
SOURCE
https://medium.com/polkafoundry/introducing-an-upcoming-ido-project-on-red-kite-reign-of-terror-a-tactical-turn-based-rpg-in-e3a5336ceaca